'Below Deck': Captain Lee Tells Eddie Lucas to Check His Temper – 'You Being Rattled Was Becoming Contagious'
December 9, 2021
Captain Lee Rosbach wasn't thrilled when he saw first officer Eddie Lucas lose his temper on Below Deck – and said he needs to check himself.
Lucas unraveled when the crew fumbled deploying the slide as one error followed the next. As the crew stumbled and didn't move fast enough, Lucas became so enraged he was clearly steaming on deck. Rosbach later asked Lucas to meet with him in the wheelhouse where he shared that coming down on the crew was his job.
Captain Lee tells Eddie Lucas that he needs to calm down on 'Below Deck'
Rosbach told Lucas that it was his job when it came to tearing someone's head off. And he reiterated these thoughts in his blog.
"Not sure why you were having an issue with changing up the time but give yourself a chance to get used to it," Rosbach wrote in his blog. "We make a better impression on the guests, more tips, everyone is happy. Your crew is not coordinating with each other. The slide operation isn't that tough, though they are making it seem that way. Losing your temper didn't help. And when I'm out there, with my radio in hand talking to people, I'm in charge."
"Everyone else needs to listen, not talk. When you lose it, you do no one any good at all, it just makes matters worse, which is why I called you up to the wheelhouse to calm down a bit. You being rattled was becoming contagious. Watching your crew screw up is what put you over the edge, not me being there trying to fix it. You do much better when your emotions are under control."
"No, I wasn't telling you how badly you guys screwed up the slide deployment, I was telling you how to fix it, but you and no one else was listening, therein lies the problem," he added. "One we will certainly fix."
Eddie Lucas has a longtime hate-hate relationship with the slide
Lucas described the superyacht slide as "five hours of pain and suffering" when he was the bosun on Below Deck Season 2. He made it perfectly clear he hated the slide when he returned for Below Deck Season 8 and hasn't found love with the large, awkward rubber contraption.
"The water slide … it weighs like 700 pounds," he said in a Below Deck Season 2 confessional. "It's huge." Adding, "The water slide is five hours of pain and suffering. For one little hour of guest enjoyment."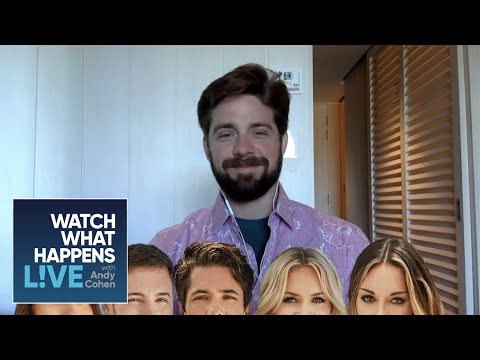 Lucas joked about the episode on Instagram. "New episode tonight starring my arch nemesis!" he wrote. Isabelle "Izzy" Wouters was a deckhand on Below Deck Season 8 and commiserated with Lucas. "Cannot believe they refit the boat and chose to put the jet skis in an incredibly inconvenient location vs getting a new slide. WHY," she replied.
But there was enough blame to go around, Captain Lee added
Rosbach admonished Lucas for losing it, but he also noted that the deck team didn't hustle. He addressed how lead deckhand Jake Foulger got his crew to rally. "Now, for how to get what you want out of your crew," Rosbach blogged. "If you take the time to show your crew how you want it done, demonstrate exactly how to do it, and then you may not have to yell at them to move faster."
"There's nothing wrong with their speed, it's their execution that's lacking," he added. "You need to show them properly. If you need more time to get it done, get up earlier, and sober. Oh, and Jake, I must be the only American Capt. you've worked for so yeah, you'll have to get used to feet instead of meters. But I thought you did really well with it."
Deckhand Wes O'Dell expressed concern with how quickly Foulger wanted things done. He also ran over a line while on the jet ski.
"Wes, you're finding out that there's a big difference in sailing yachts, and superyacht charters," Rosbach observed. "You're right, there's a lot more to do and a lot more pressure. And you experienced Murphy's Law at its best. You running over the line with the ski, couldn't have happened at a worse time."
"I know you didn't do it on purpose," Rosbach continued. "But that's what happens when things are not properly organized. Had the slide been deployed properly in an orderly fashion, you wouldn't had to have been out on the ski trying to make it right. So just learn from it and move on, not the end of the world and I know you would do anything for it not to have happened. I'm sure you won't make that error again. So, learn from it and continue working well as you have been. You'll be fine."  
Source: Read Full Article