'90 Day Fiancé' Tell All: Angela Reveals She's Getting Weight Loss Surgery and Michael Is Not Happy
October 8, 2020
Angela Deem surprised Michael Ilesanmi during the 90 Day Fiancé: Happily Ever After Tell All reunion. She told her husband that she planned on getting weight loss surgery. But Michael was not happy with the news, and he begged Angela to reconsider.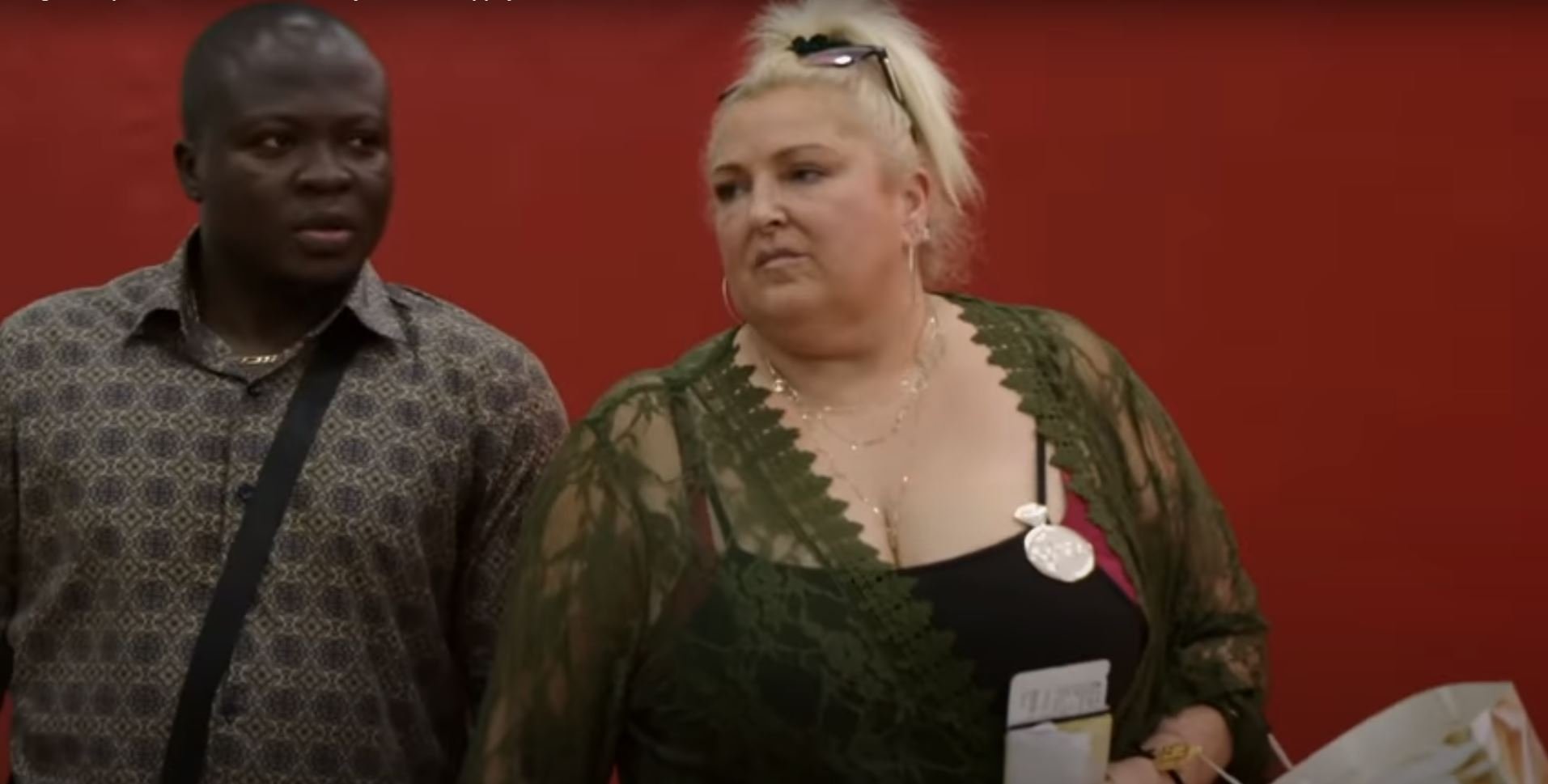 Angela and Michael got married on this past season of '90 Day Fiancé: Happily Ever After'
On the 2020 season of 90 Day Fiancé: Happily Ever After, Angela headed back to Nigeria to marry Michael. Despite their usual relationship hiccups, the two reality stars wed in a beautiful ceremony with Michael's friends and family in attendance.
Angela's family, including her kids, grandkids, and elderly mom, could not make the long trip. But her best friend Jojo flew to Nigeria to support Angela and serve as a witness at the wedding.
Angela left Nigeria soon after the wedding when her mother fell ill. She has filed for a spousal visa for Michael and is currently waiting for it to be processed.
Angela spoke candidly about getting Botox to look younger on previous seasons
On season 3 of 90 Day Fiancé: Before the 90 Days, Angela decided to get fillers and Botox because she wanted to look younger for Michael. "I want to look as fresh as I can and maybe a little younger. OK, maybe a lot younger," Angela said in a confessional. "I'm getting Botox to impress my fiancé Michael."
But in a recent interview with ET, the reality star noted that Michael isn't on board with her getting any physical enhancements. And she said he prefers her to stay just the way she is.
"Honestly, Michael just wants me to be me," Angela explained. "Like he doesn't want me to lose weight. He likes me with weight. But you know, being older, I want to feel good about myself, so I can make myself feel good when I'm around him in public when he gets to the U.S."
Michael isn't happy when Angela reveals details of her weight loss surgery on the '90 Day Fiancé: Happily Ever After' Tell All
During the recent season-end 90 Day Fiancé: Happily Ever After Tell All special, Angela finally told Michael about her plans for weight loss surgery. "I didn't want to bring this up in front of Michael, I'm going to have weight loss surgery," she said, to which Michael repeatedly responded "no."
"After the third month, I'll drop about a hundred and something pounds," Angela added. "Everything will be reconstructed. My skin surgery, I'm gonna have it all done."
But Michael was not happy to hear the news. He pleaded with his wife to reconsider her decision.
"She knows I don't like anything surgery," Michael said. "Like, no doing this artificial stuff. I don't like it."
But Angela explained that her surgery wouldn't just be about the looks. "It's annoying to be out of breath," she said. "When you know you gained 20 pounds in two months from sitting around here, eating everything the kids eat."
Michael insisted he wouldn't ever "complain" about Angela's body, and pleaded with her to avoid the procedure. Angela noted that because Michael is in Nigeria, he couldn't do anything to stop her. But to appease him, she suggested their sex life would get better.
"You gotta feel sexy to be sexy, right?" Angela suggested. "We have great sex now, Michael. But can you imagine with a hundred pounds off? I'll flip you upside down."
Source: Read Full Article