'90 Day Fiancé': Angela Deem's Behavior Towards Doctor Sets Fans' Teeth On Edge
May 8, 2021
90 Day Fiancé star Angela Deem has always been bombastic and somewhat controversial. She says what she wants and does what she wants and consequences be damned, more or less. This was on full display when Deem visited the doctor prior to her bariatric surgery — something she'd been butting heads with Michael Ilesanmi about. Her behavior at the doctor was less-than-stellar, and left some fans feeling upset and annoyed. Some even felt as if she engaged in harassment at the doctor's office.
'90 Day Fiancé': Angela Deem sought out surgery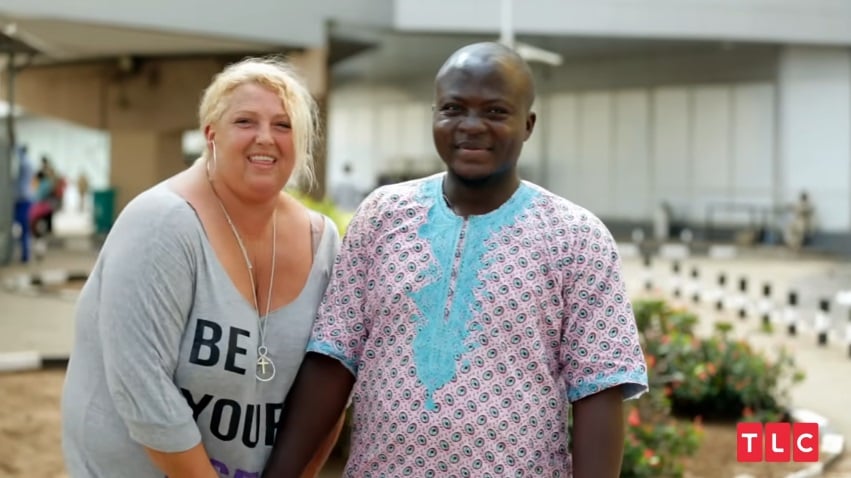 Angela Deem of 90 Day Fiancé fame recently underwent bariatric surgery, for both health and appearance purposes. She had previously opened up about her desire to get surgery on a 90 Day Fiancé Tell All episode, during which she revealed she was struggling to breathe under some circumstances.
"It just hit me all at once. … I couldn't even walk in the grocery store with the kids to get groceries. I was out of breath," she previously told Us Weekly. She also explained that she "really thought [she] would die" if she didn't go for surgery.
"Listen, I've been beautiful all my life. I just had a weight problem. … You gotta feel sexy to be sexy. Right? And, you know, I never like to feel fat or anything," she told Ilesanmi during the Tell-All episode.
90 Day Fiancé star Angela Deem underwent no less than five surgeries in a single day.
"I decided to do breast surgery while I'm there. [A] reduction. Everybody's like, 'What?' I'm like, 'Why not?' And then what about liposuction? … I said, 'Let's do it! Let's do it all in one day,'" she told Us Weekly.
"The bad thing was during the surgery … they found, you know, hernias and stuff. So, I actually had five surgeries in one day. I was under anesthesia for, like, six hours," Deem added.
Michael Ilesanmi isn't on board with her procedures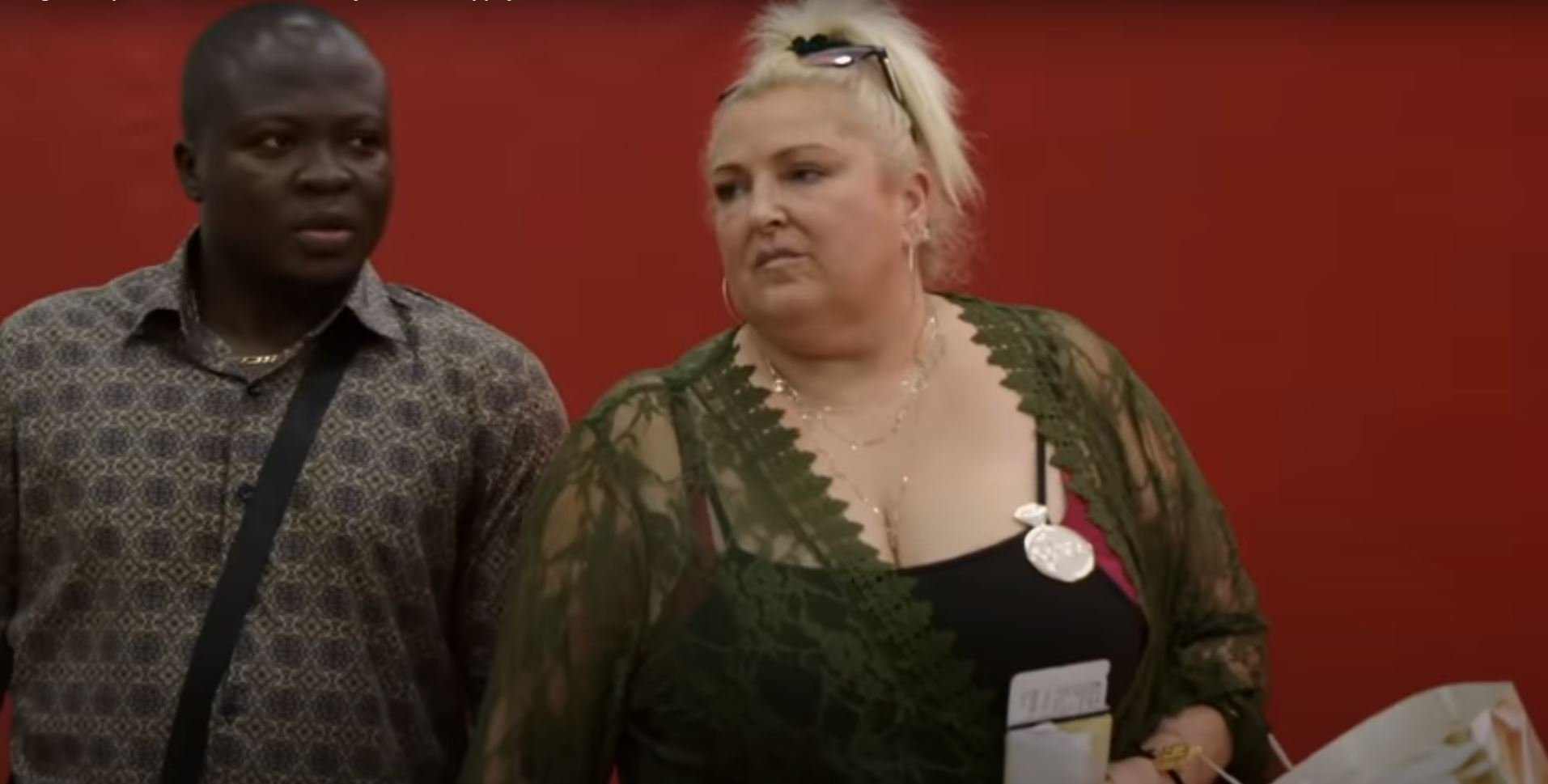 Angela Deem's 90 Day Fiancé husband wasn't entirely on-board with her procedures, however. In fact, Michael Ilesanmi told Deem that he'd rather she not undergo the surgery.
"I don't complain about your body, you know this. I didn't complain. I like big things. I like you the way you are. I like big things. You know this," Ilesanmi told her during the Tell-All.
"She knows I don't like anything surgery. Like, no doing all this artificial stuff. I don't like it," he added. Ilesanmi also had concerns that Deem might have compilations that could result in death.
"People have lost their life getting this kind of surgery here in Nigeria. I feel she want to risk it all," he explained.
'90 Day Fiancé': Angela Deem's behavior at the doctor shocks fans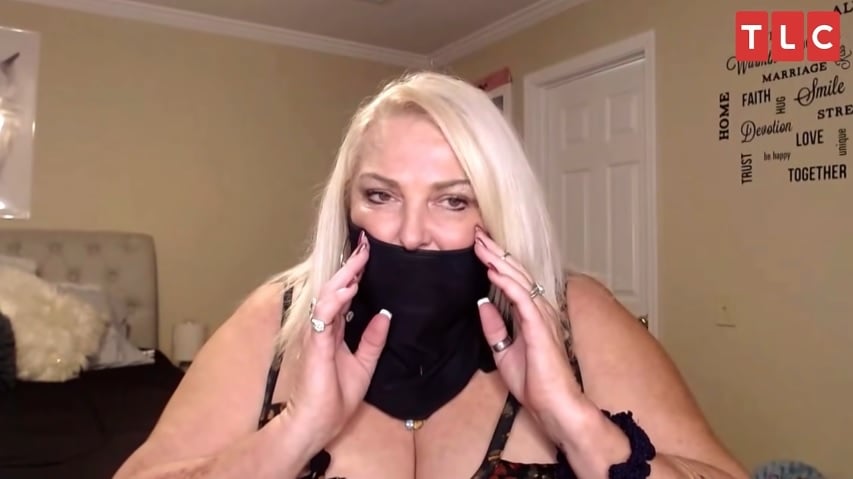 Angela Deem wound up going in for her surgeries, and her visit to Dr. Michael K Obeng recently aired on 90 Day Fiancé. However, her behavior left many fans feeling shocked and uncomfortable.
Deem made a number of comments towards Obeng that made fans' skin crawl. Notably, she told him he smelled good, said her first reaction to seeing him was wondering if he was married, and also told him "you're too handsome to be my doctor."
Things only got worse when it came time for Obeng to inspect her breasts. She told him "you're going to remember these," and kept asking him if her breasts were "pretty." Suffice it to say, it was an uncomfortable experience, and many fans felt grossed out by Deem's behavior.
"Imagine if she saw Michael talk that way to a female doctor, Angela would likely murder him," pointed out one Redditor.
"When he didn't answer her pretty boobs compliment-force, she leaned in and eyeballed him, asking a second time. Oof and ugh. Ughf," pointed out another user.
Others felt that this was sexual harassment, and pointed out that her behavior would never have been viewed as even remotely humorous had the roles been reversed.
"That was such a sick moment. I was so uncomfortable watching her sexually harass that doctor. Imagine if it were the other way around and a male patient was asking a female doctor about the attractiveness of any part of his body?" pointed out a 90 Day Fiancé fan.
Source: Read Full Article