Wexford's Paudie Foley targeting titles in 2019
December 13, 2018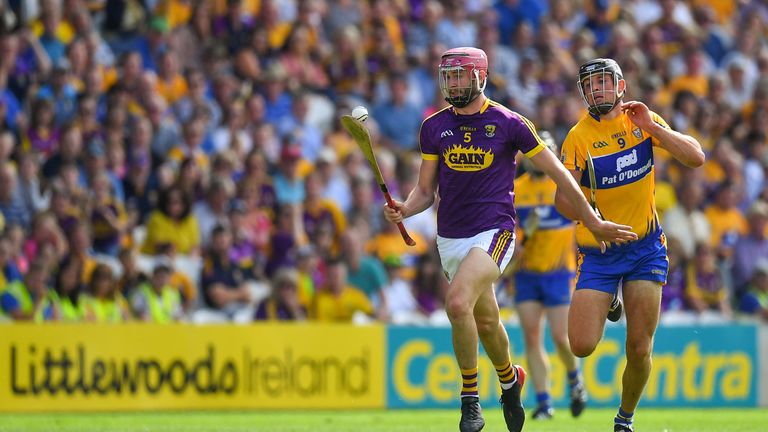 Wexford hurler Paudie Foley says that the Model County are far enough in their progression under Davy Fitzgerald to challenge for silverware.
Two years into Fitzgerald's regime as Wexford senior hurling manager, the Yellowbellies are undoubtedly respected by all top sides. The Model County have reached three successive All-Ireland quarter-finals, and consolidated their place in Division 1A last season after promotion in 2017.
However, the 'Wexicans' are eager to take the next step in 2019 and bring trophies back to the southeast.
"We're two years into a process with Davy and the only reason we wanted him back and he wanted to come back is to win something," explained Foley. "We've been there or thereabouts with the big teams, we've competed well in the League and in the Championship. We want silverware whether it's a Leinster title or an All-Ireland title, we'll be going for it.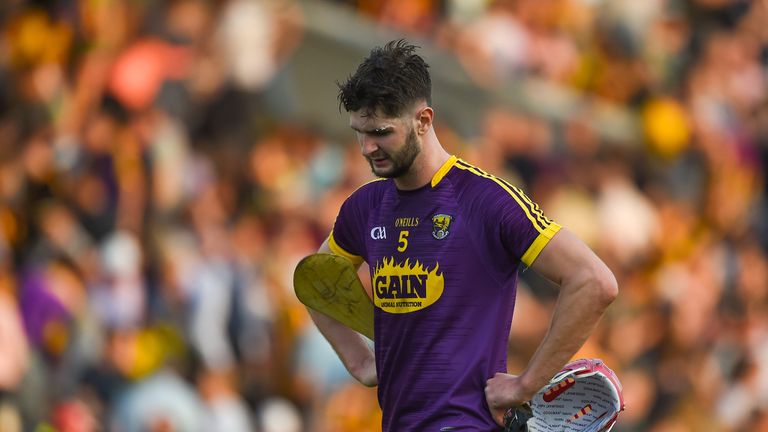 "We want silverware whether it's a Leinster title or an All-Ireland title."
Foley
"We'll take it one game at a time, try and win each game and see where it takes us, definitely. But we know we can compete with the big teams."
Fitzgerald's decision to stay is clearly a popular one within the camp after a delegation of players visited the former All-Ireland winning Clare manager in his home to request him to give it another year.
"We believe 100 per cent in Davy and he believes hugely in us, and that's the reason he is back for this year," commented Foley. "He puts so much of his own time and effort into everything and every detail is looked at. I definitely wanted him back and I'm delighted we have him back for another year.
"He's such an easy man to talk to and being a player himself, he really gets the struggles of playing and everything."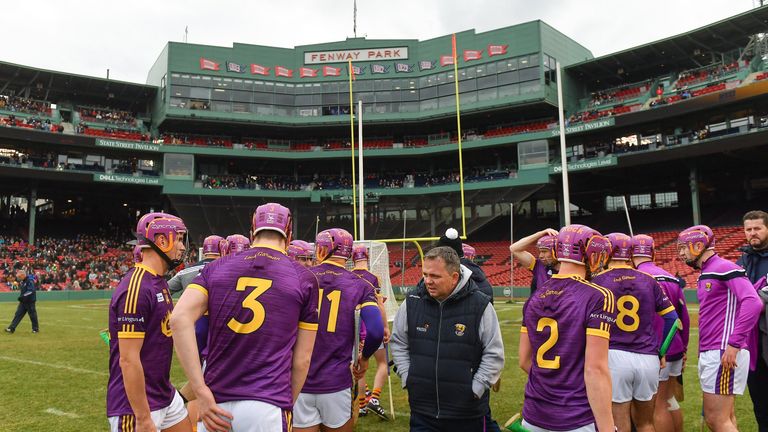 With the last six All-Ireland titles having been shared amongst five teams, Wexford are eager for a slice of the pie.
Foley knows that the landscape is wide open: "Limerick kind of came from relatively nowhere, from the middle of the pack, and with a young team, they just showed no fear. I think it's a credit to them. Definitely we can push on and definitely compete highly with the likes of the Limericks, Galways, Kilkennys, Clares, definitely Corks."
The Crossabeg-Ballymurn club-man feels they just need to tighten up in a few areas to compete at the very top.
"It is a bit of inconsistency really," he pinpointed. "We tend to get really up for some games and then fall in others. I think it's consistency, performing at that top level all of the time. You can't let your performance drop for 10 minutes in a game. If you're up two or three points, you could lose by conceding a goal or a few points, it's just a case of keeping playing at the highest level for as long as possible and seeing out games, definitely.
"I think we had something like 14 proper competitive games in a year where say the year before, when you are in [Division] 1B, in fairness to some of the teams you might only have two or three games in the league and then you are going into three or four games in Championship.
"It is double the workload and double the competitive games so it's something that say that was our first year in. This year it will be the same again. We'll know more about that and how to juggle the workload and intensity of everything."
Make sure to keep up with all the latest GAA news and analysis via skysports.com, the Sky Sports mobile app and @SkySportsGAA on Twitter.
The Sky Sports mobile app will keep you up to date with the latest news from Gaelic games – here's how to receive the alerts you want.
Source: Read Full Article