'Terrible for the sport': The real consequences of British boxing's controversial scorecards
October 21, 2020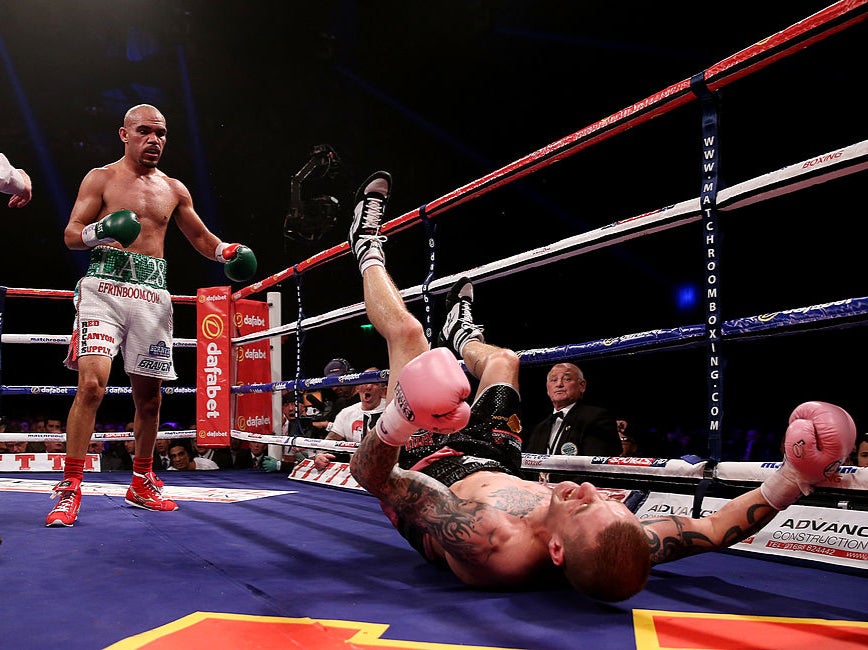 Even BBC Scotland called it a "tragedy". And, as the ritual goes, for a few days boxing was consumed by resentment and vitriol, hot air and allegations of corruption. But then they fell on deaf ears and the next fight came into focus. The apparent wrongs weren't righted, just forgotten. Beltran returned to Mexico, forced to wait two weeks before being readmitted to the US, still without a green card, fighting in hope and desperation.
No matter how ridiculous it might seem, Beltran was actually one of the lucky ones. Eventually, a journey that began furtively running through Arizona's mountain wilderness ended at boxing's summit, winning a world title in 2018. But for the vast majority, there is no return; thousands unfairly robbed of a dream or escape, left without any legacy at all. It might seem cruel, but somehow in boxing it's what is simply accepted as the norm.
Last weekend, it was another Mexican, Miguel Vazquez, who fell victim to fiercely disputed scoring on British soil. Newcastle's Lewis Ritson began as an overwhelming favourite, but spent the majority of the fight plodding forwards into a stream of punches. Come the 11th round, some bookmakers had Ritson as long as 20/1 to win a points decision. And yet, two judges still scored the bout in Ritson's favour, one by as much as six rounds.  Perhaps, the saddest indictment was that Vazquez, a wily veteran, was not surprised in the slightest.
There is unavoidably a suggestion in all of this; a bias that at best is founded in incompetence. Opponents like Vazquez are accustomed to fighting for money alone, because any hope of victory is already made to feel far-fetched. That is impossible to justify, even more so in a sport of such grave consequences.
Clearly, at the heart of such a tired trend, is a lack of accountability. Scorecards seemingly leaning towards the home corner suits their promoters. Governing bodies seem more focused on maximising sanctioning fees than wading into the politics of fairness. For them, in reality, it appears there is no impetus to break that cycle. That responsibility should rest in the hands of boxing's various commissions.
In Britain, that is the British Boxing Board of Control. The morning after Ritson's victory, its general secretary, Robert Smith, said he "didn't understand what you mean, to be honest" when asked if the anger towards the outcome could be a tipping point. "There was nothing controversial about it," he told IFL TV. "It was one of those fights which was quite difficult to judge, I think."
That statement certainly seemed reckless when Sky Sports' head of boxing, Adam Smith, said Ritson "absolutely 100% categorically" did not win. Hearn, Ritson's promoter, admitted it was "a disgrace of a card" and that "it is terrible for the sport"; an opinion echoed by plenty of the sport's most recognisable fighters. If Robert Smith – the man responsible for maximising the sport's integrity – appeared to disregard that Saturday night's result was even contentious, why should there ever be cause for hope at all?
Change is desperately required. But until then, the cycle of injustice continues to thrive. More fighters coming to Britain and risking everything against seemingly skewed odds.
The day after Beltran's defeat, his manager Steve Feder said the decision had "corrupted" boxing. Beltran was in a "bad place", sick to death of the sport that gave him a new life. And remember, he was one of the lucky ones. Vazquez returns to Mexico a winner in spirit but nothing more, and British boxing is complicit.
Source: Read Full Article