Kaepernick would reportedly sign with any NFL team — even the Redskins
December 10, 2018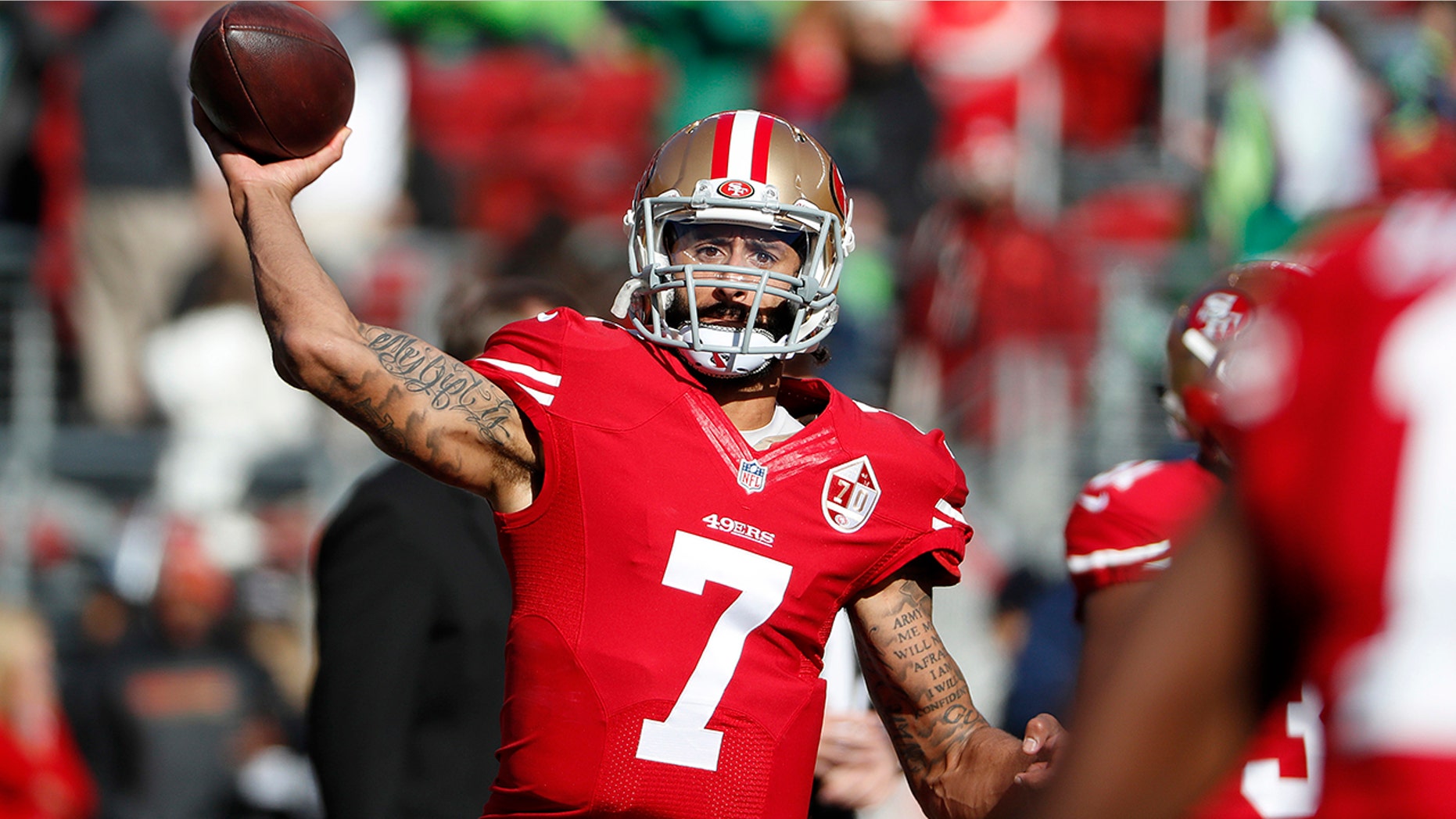 Washington Redskins coach Jay Gruden said last week the team "talked about and discussed" bringing in Kaepernick for a tryout "but we will probably go in a different direction."
(AP Photo/Tony Avelar, File)
Free-agent quarterback Colin Kaepernick reportedly would play for the Washington Redskins, or any team, should he get offered a job with three weeks left in the regular season.
Kaepernick, who last played for the San Francisco 49ers, would play for Washington despite the controversy over the team's logo and name and team owner Dan Snyder's criticism about players kneeling during the national anthem, sources told Yahoo Sports on Sunday.
"He's a professional Super Bowl-caliber quarterback and in the best shape of his life and he would play if given the opportunity on any NFL team," a source told Yahoo Sports.
Kaepernick, who sparked controversy around the league when he decided to kneel during the national anthem in protest of perceived racial injustice across the U.S., has reportedly been working out and staying prepped in ready should an NFL team call his phone.
Redskins coach Jay Gruden said last week the team has "discussed" signing Kaepernick internally, but chose to go with Josh Johnson instead to back up Mark Sanchez. Sanchez hadn't thrown a pass since 2016 and Johnson since 2011 before both players signed with Washington. Sources told Yahoo Sports the organization never reached out to Kaepernick.
"No call for a job, no call for a tryout, no calls period – nothing," a source told Yahoo Sports.
The Redskins are 6-7 after Sunday's loss to the New York Giants. The team is tied for second in the NFC East.
Source: Read Full Article