Capitals embrace history to set sights on eighth WNBL championship
February 8, 2019
The Canberra Capitals have been urged to embrace the club's rich history to help them win an eighth WNBL championship and reminders of the past have added extra motivation to their title charge.
The rampaging Capitals will play against the Adelaide Lightning in a best-of-three series, starting at the AIS Arena on Saturday afternoon.
The Canberra Capitals say they're ready to add another chapter to the club's rich history.Credit:Sitthixay Ditthavong
It's an opportunity for the Capitals to end a nine year championship-drought and bury the pain of failing to make the finals since 2011.
The Capitals are already the most successful team in the competition's history after a golden era started when Lauren Jackson led Canberra to its first title 20 years ago.
That grand final triumph was against Adelaide and the new Capitals hope repeating that result will be the catalyst for another era of dominance.
"[Former coach Carrie Graf] gave the girls a talk before the semi-final about the history of the Caps and dealing with pressure," said coach Paul Goriss.
"But everyone has left us to our own [this week] because we've got to where we are by doing things how we've done them. You don't want to change too much to mess with that.
"It's great to be able to hear from all of the old Capitals girls who are excited about what we've achieved and making the grand final, that makes it special."
Marianna Tolo and assistant coach Carly Wilson are the only remaining links to the Capitals' last champion team from the 2009-10 season.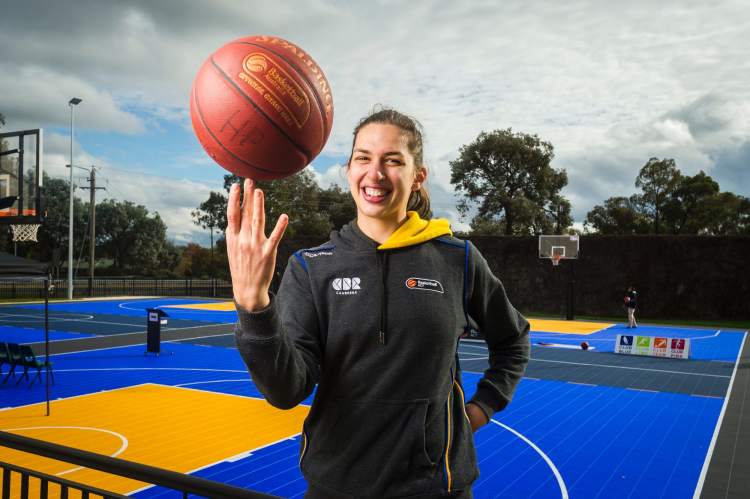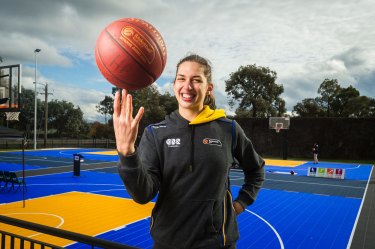 Marianna Tolo has won two championships with the Capitals.Credit:Dion Georgopoulos
But history tends to linger in different ways and has served as a timely motivator for the new Capitals.
The team had a crash and bash session against some of Canberra's best junior boys to prepare them for a physical showdown with Adelaide. Tolo squared off against Bowyn Beatty,  the 202 centimetre son of Tolo's former teammate and Capitals grand final most valuable player Tracey Peacock.
The coach of the inaugural Capitals champions, Carrie Graf, returned to the club this season in an administration role. Former Capitals championship-winner Lucille Bailie is the club's general manager.
Goriss added 1999-2000 grand final-winner Kristen Veal to his coaching staff in a temporary role earlier this season and the Capitals are returning to a packed AIS Arena.
It has all the ingredients for success, but Tolo said the Capitals were avoiding the hype to make sure Adelaide didn't spoil the party.
"It has been a bit subdued … maybe [the excitement] will kick in over the next 24 hours," Tolo said.
"We're always winning to learn new and different things. We have a rich history here with seven championships, that's something we don't take lightly. We want to respect the history of the players who have come before us.
"Having the home-court advantage is huge. We take great comfort in that … a three-game series is tough because you have to adjust no matter what happens in the first game.
"It's been awesome [this season]. We haven't stopped to consider that because it's not finished yet. Everyone has their eye on the prize, we'll reflect on how far we grew [when the season is over]."
WNBL GRAND FINAL SERIES
Saturday: Game one – Canberra Capitals v Adelaide Lightning at AIS Arena, 5.30pm (AEDT). Tickets from Ticketek. Live on Fox Sports.
Wednesday: Game two – Adelaide Lightning v Canberra Capitals at Adelaide Arena, 7pm (AEDT). Live on Fox Sports.
Saturday: Game three (if necessary) – Canberra Capitals v Adelaide Lightning at AIS Arena, 5.30pm (AEDT). Live on Fox Sports.
Source: Read Full Article