Your Libra Monthly Horoscope for April
April 1, 2022
Add These Dates to Your G-Cal:
Add These Dates to Your GCal:
Here comes April, you lovely Libra! Aries season finds you reflecting deeper on what you love most—love! The month starts off with a bit of tension as Mars and Saturn, two of the most difficult planets in the sky, meet in Aquarius on April 3. People are extra critical at this time and you can experience some rejection in romantic and creative pursuits. The vibe shifts drastically on April 10 when Mercury, the planet of communication, enters Taurus. You may find yourself in a more introspective mood, reflecting deeper on your psychological makeup. This is a great time to start therapy or cultivate your mental health. On April 12, Jupiter, the planet of expansion, meets Neptune, the planet of spirituality. Your routine and rituals are spells. How you spend your time matters. Spend some time reflecting on how you expend your energy.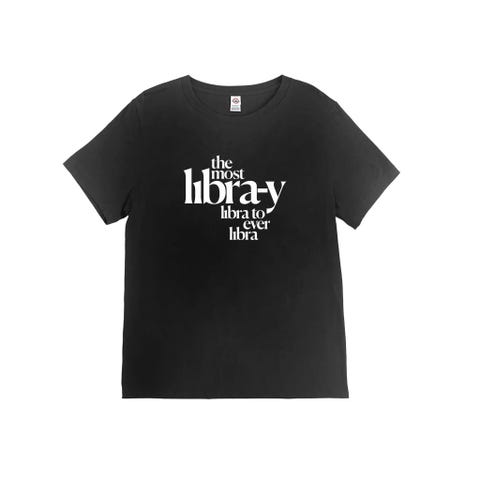 Your schedule picks up when Mars enters Pisces on April 14. You may feel like your day job and personal life are jam-packed. Be mindful of overbooking yourself—you still need rest! The Full Moon in Libra on April 16 activates a very personal part of your chart. Relationship dynamics are up for review. Tension, manipulation, and power struggles can ensue. It's a potent time to address any dynamics that you've swept under the rug. Release what no longer serves you and anything that's draining your health. The Sun enters Taurus on April 19, and you may find yourself thinking more about others. You may be supporting others emotionally and you may be receiving emotional support. Vulnerability is key at this time. Lean into your network for comfort.
On April 27, Venus, your planetary ruler, meets with Neptune, the planet of dreams and creativity. This is a magical day to incorporate art or a creative practice into your daily life. Your world expands on April 29 when Mercury, the planet of the mind, enters Gemini. You're ready, willing, and eager to soak up information. Sign up for a class or course that's always interested you. Mental foreplay and keeping your mind stimulated in a must!
The month wraps up with a life-changing solar eclipse in Taurus on April 30. You may receive an inheritance or be dealing with taxes or investments. This can also feel like an emotional purging that's making more room to clear out what you've been ignoring. On the same day, Venus, the planet of beauty and love, meets with Jupiter, the planet of luck. You may find love in an ordinary place—at work or going about your normal routine. There is magic to tap into today, so keep an eye out.
Source: Read Full Article