You Probably Never Realized These Popular Celebrities Mysteriously Vanished
December 6, 2018
It's always terrifying when people seem to vanish off the face of the earth. Though the world is full of millions of people, it's very alarming when adults seem to disappear from their lives, either never to be seen or heard from again or to reappear out of nowhere suddenly. However, these vanishing acts can be even more puzzling when the missing people happen to be well-known public figures.
While some celebrities have resurfaced after a short while, others have disappeared and have never been found. At one point or another, all of these popular celebrities were MIA.
Sinéad O'Connor
Sinéad O'Connor tattoo | OWN via YouTube
Irish singer Sinéad O'Connor has struggled with severe depression and other mental illnesses. Therefore, it was extremely troubling when O'Connor was reported missing on May 15, 2016. The songstress had gone for a bike ride early that morning in Wilmette, a suburb of Chicago, and never returned.
At the time, the "Nothing Compares 2 U" singer was battling for custody of her son Shane and was struggling to get in contact with him. After she vanished on her bike ride, friends and family feared that she had tried to take her own life, which she'd done in the past. Luckily over 24 hours later, O'Connor was found safe.
Ozzy Osbourne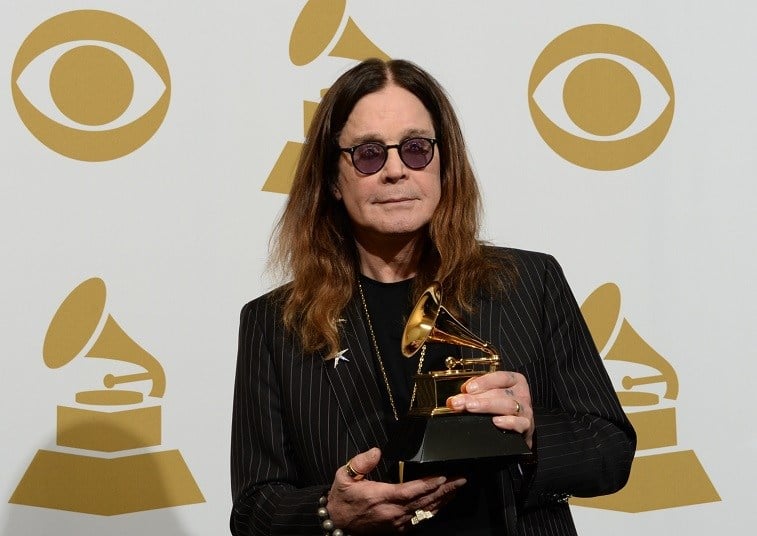 Ozzy Osbourne | Joe Klamar/AFP/Getty Images
Ozzy Osbourne rose to fame in the '70s as the frontman for the band Black Sabbath. He later garnered a new following in the 2000s with his family reality show, The Osbournes. Therefore, everyone was alarmed when Osborne vanished in May 2016.
The rocker had been banished from his home after his wife, Sharon Osbourne, discovered he'd been having an affair. Initially, the father of three checked into the Beverly Hills Hotel but checked out soon after. After days of not being able to reach their dad, his children filed a police report. They feared he'd fallen off the wagon. One of Osbourne's friends wasn't bothered. They said, "..he is not brilliant on his own and is a bit like a puppy — he goes missing but then usually turns up sooner or later."
Luckily, the Black Sabbath musician was found unharmed.
Amelia Earhart
Amelia Earhart| Fox Photos/Hulton Archive/Getty Images
Amelia Earhart was an iconic legend who took the aviation world by storm in the 1930s. She tried to conquer everything she could when it came to flying and she was the first woman to fly solo over the Atlantic Ocean. However, by 1937, she was ready to stretch her wings even more.
She set off to be the first person to fly around the globe, but she was never to be seen again. Though a search was put together, neither Earhart nor any wreckage was ever recovered. Many people think, Earhart's plane simply ran out of fuel, crashed into the water, and sunk into the depths of the ocean. Others have conspiracy theories that claim Earhart either was captured by the Japenese or landed in New Jersey and lived under an assumed name.
In 2018, bones discovered off the coast of Hawaii in 1940 which were originally thought to be a man's were a 99% match to Earhart. It seems that the famed pilot died as a castaway.
Patrick McDermott
Actress Olivia Newton-John poses with her boyfriend Patrick McDermott | Hulton Archive/Getty Images
Cameraman Patrick McDermott was the on-again, off-again boyfriend of actress/singer Olivia Newton-John. On June 30, 2005, McDermott set off on a fishing trip off the shore of Los Angeles never to be seen again. Many people assumed McDermott had fallen overboard and drowned. However, others have different claims.
Some people feel McDermott faked his death to avoid back child support debt. Newton-John and McDermott's ex-wife, actress Yvette Nipar both refute those claims. However, there have been claims that he has been spotted safe and sound in Mexico.
Bambi Woods
Bambi Woods |VCX/ Cabaret Video
Adult film star, Bambi Woods rose to fame in the film, Debbie Does Dallas which sold over 50,000  VHS copies, making it one of the most successful adult films of the time. Since the adult film industry was still teetering the lines of legal during the decade, Wood's given name was never revealed. The film was released after the actress had been in the industry for three years.
Mortified the film's success, Woods vanished from the industry altogether. There are several theories about what may have happened to her. Some say Woods died of a drug overdose in 1986, while others believe she lives in Des Moines wanting nothing to do with her old life.
Casey Kasem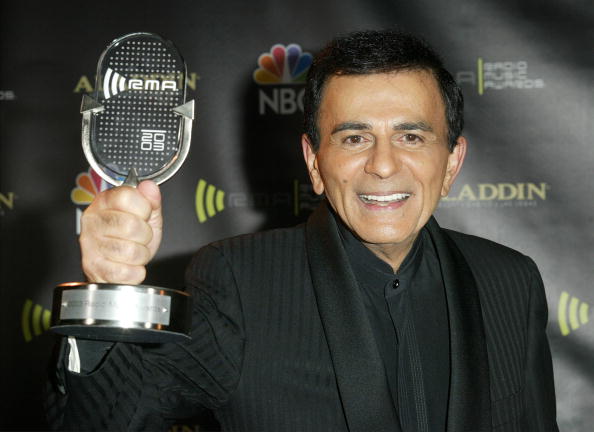 Kasey Casem with his award backckstage at The 2003 Radio Music Awards | Carlo Allegri/Getty Images
Status: Found, but now deceased
Amerian Top 40 host Casey Kasem was known for his work in radio as well as for voicing Shaggy on Scooby Doo from 1969 to 1997. By 2014, Kasem had Parkinson's Disease, and could no longer speak. He was under the care of his wife, Jean Kasem.
When his daughter Kerri Kasem, who was also her father's conservator and the rest of his children couldn't get in contact with Jean or their father they filed a missing person's report. Though his wife initially said she didn't know where her husband was, Kasem was found later with Jean visiting another couple. Jean claimed they were "on vacation."
Kasem died June 15, 2014, at 82 years old from complications of Lewy body dementia.
Katherine Jackson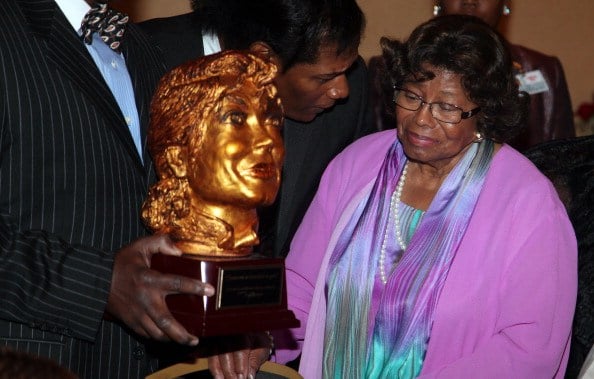 Katherine Jackson | Tasos Katopodis/Getty Images
Katherine Jackson, mother of the late Michael Jackson, Janet Jackson and the rest of the Jackson clan was reported missing on July 21, 2012. Her nephew, Trent Jackson filed a missing person's report with the Los Angeles police department after he became concerned about the then 82-year-old's whereabouts.
Less than 24 hours later, police were able to chat with Mrs. Jackson and apparently, she was never missing in the first place. She was simply visiting some other family members in Arizona and playing a nice game of Uno. So why did Trent Jackson file the report, to begin with? It all had to do with some drama surrounding Michael Jackson's will.
How dare they stress out an elderly woman!
Nick Stahl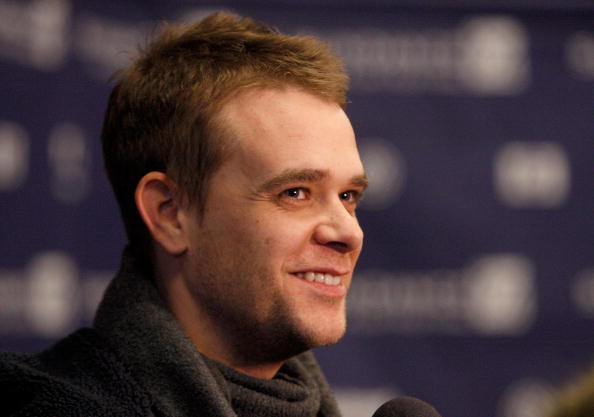 Actor Nick Stahl arrives at the premiere of "Sleepwalking" |Frazer Harrison/Getty Images
Carnivàle actor Nick Stahl scared everyone in 2012 when he vanished. His then-wife, Rose Stahl, reported him missing after she'd been unable to reach him for almost a week. The Man Without a Face actor has struggled with addiction, and his wife was terrified that he'd overdosed.
Luckily, Stahl was found shortly, and he checked himself into a rehab facility. He repeated the same disappearing incident a month later. As of 2017, Stahl has taken a leave of absence from Hollywood and moved to Texas to focus on his family and sobriety.
Ylenia Maria Sole Carrisi
Ylenia Maria Sole Carrisi on "Wheel Of Fortune" Italy |YouTube
Italian music couple, Albano Carrisi and Romina Power's daughter Ylenia Maria Sole Carrisi, was a burgeoning actress and the letter turner on Italy's version of Wheel of Fortune. Unfortunately, the young woman vanished in 1994 during a vacation in New Orleans.
A security guard reported seeing a young woman matching Carrisi's description diving into the Mississippi River screaming, "I belong in the water!" Carrisi was never to be seen again and a body was never recovered. Her father Albano Carrisi believes his daughter is dead. However, her mother, Romina Power has employed a private investigator for over 20 years who has been tasked with finding Ylenia. Power has said, "If she's dead, well then show me her body and a DNA report."
Richey Edwards
Richey Edwards in 1992 on "Raw Power" | YouTube
Manic Street Preachers guitarist and lyricist Richey Edwards was widely known for his severe depression and anorexia. He was known for cutting himself with razor blades and burning himself with cigarettes. He also regularly used illegal drugs instead of eating food.
In 1995, just after The Manics released their critically acclaimed album The Holy Bible, Edwards' car was found near the Severn Bridge, north of Bristol. However, Edwards' body as never found. In 2008, fourteen years after Edwards vanished his parents had him declared dead.
Margot Kidder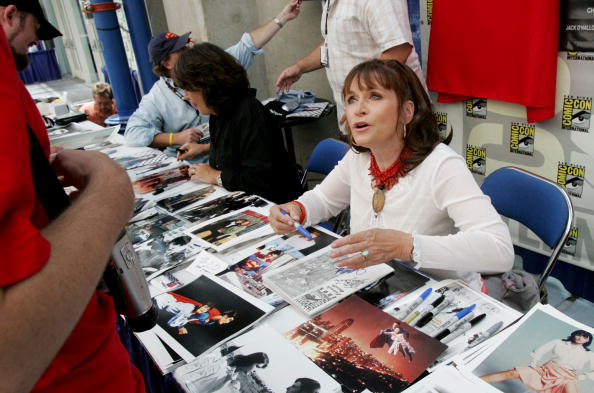 Margot Kidder signs autographs at Comic Con 2005 |Sandy Huffaker/Getty Images
Status: Found, but now deceased
In April of 1996, Superman actress Margot Kidder's family reported her missing. Luckily she was found four days later in someone's backyard in Glendale, California. Unfortunately, Kidder was found dirty, disoriented, and two of her front teeth were missing. After receiving treatment for manic depression, the late actress admitted that she had been diagnosed with bipolar disorder but had refused treatment in the past.
As a result, she had become increasingly paranoid and believed that her first husband and the CIA were "trying to kill her." Kidder passed away in her sleep, May 13, 2018.
J-Kwon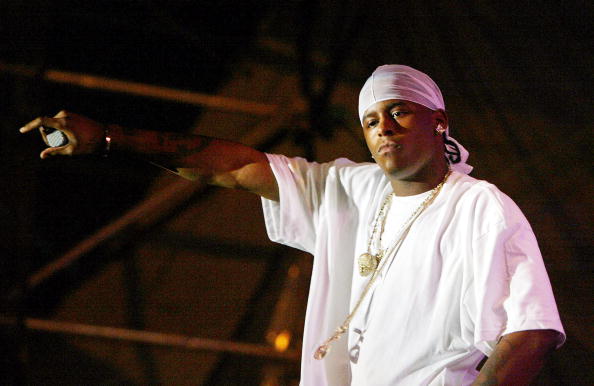 J-Kwon performs on stage during Music Midtown April 30, 2004 | Scott Gries/Getty Images
Status: Found
"Tipsy" rapper J-Kwon sent his record label into a tizzy in February 2010 when he vanished into the abyss. After J-Kwon had been missing for a month, his record label Gracie Productions issued a statement asking for any and all information on his whereabouts.
On March 24, 2010, the rapper released a statement saying,  he was "taking some time to himself as he sometimes does, not realizing that people would start to worry after a while." His album was released just three weeks later so we think it may have all be a publicity stunt.
Agatha Christie
Agatha Christie in 1965 | Hulton Archive/Getty Images
Status: Found, but now deceased
Everyone knows the late famed writer Agatha Christie for her novels including, Murder on the Orient Express. However, we bet you didn't know she was once declared missing.  In late 1926, her husband, Archie Christie, asked her for a divorce out of the blue and the couple fought. Archie went to be with his mistress.
Agatha left home shortly thereafter leaving behind a note that said, she was going to Yorkshire in the north of England. However, when her abandoned car was found near her home above a quarry., people began to panic. Her disappearance became a public sensation and generous rewards were offered for her return.
Eleven days later on December 14th, 1926, Agatha was discovered at the Swan Hotel in Harrogate, Yorkshire. The author said she had no memory of what had happened. She and Christie divorced in 1928.
Sean Flynn
Sean Flynn with his girlfriend Elizabeth, February 1968 | Dove/Daily Express/Hulton Archive/Getty Images
Actor and photographer Sean Flynn, the son of actor Errol Flynn, disappeared in April 1970 while on assignment in Cambodia for Time Magazine. It was later discovered that Flynn and CBS reporter Dana Stone, were kidnapped by Khmer Rouge guerrillas.
Many people assume that Flynn and Stone were held captive and later executed, though no bodies were ever recovered. Flynn's mother, actress Lili Damita, had her son declared dead in 1984.
Jason Mewes
Jason Mewes |Frederick M. Brown/Getty Images
Status: Found
Actor Jason Mewes is best known for his work with director Kevin Smith and in Jay and Silent Bob. Though he's worked consistently since the '90s, Mewes has struggled with substance abuse. In 2001, Mewes failed to appear at a mandatory court hearing stemming from his arrest on a heroin charge. A warrant was issued but The Flash actor was not located.
Luckily in 2003 Mewes resurfaced in a  Freehold, New Jersey courtroom to answer to charges. He was sentenced to rehab and given probation until 2005. Fortunately, Mewes has been clean since June 28, 2010.
Bison Dele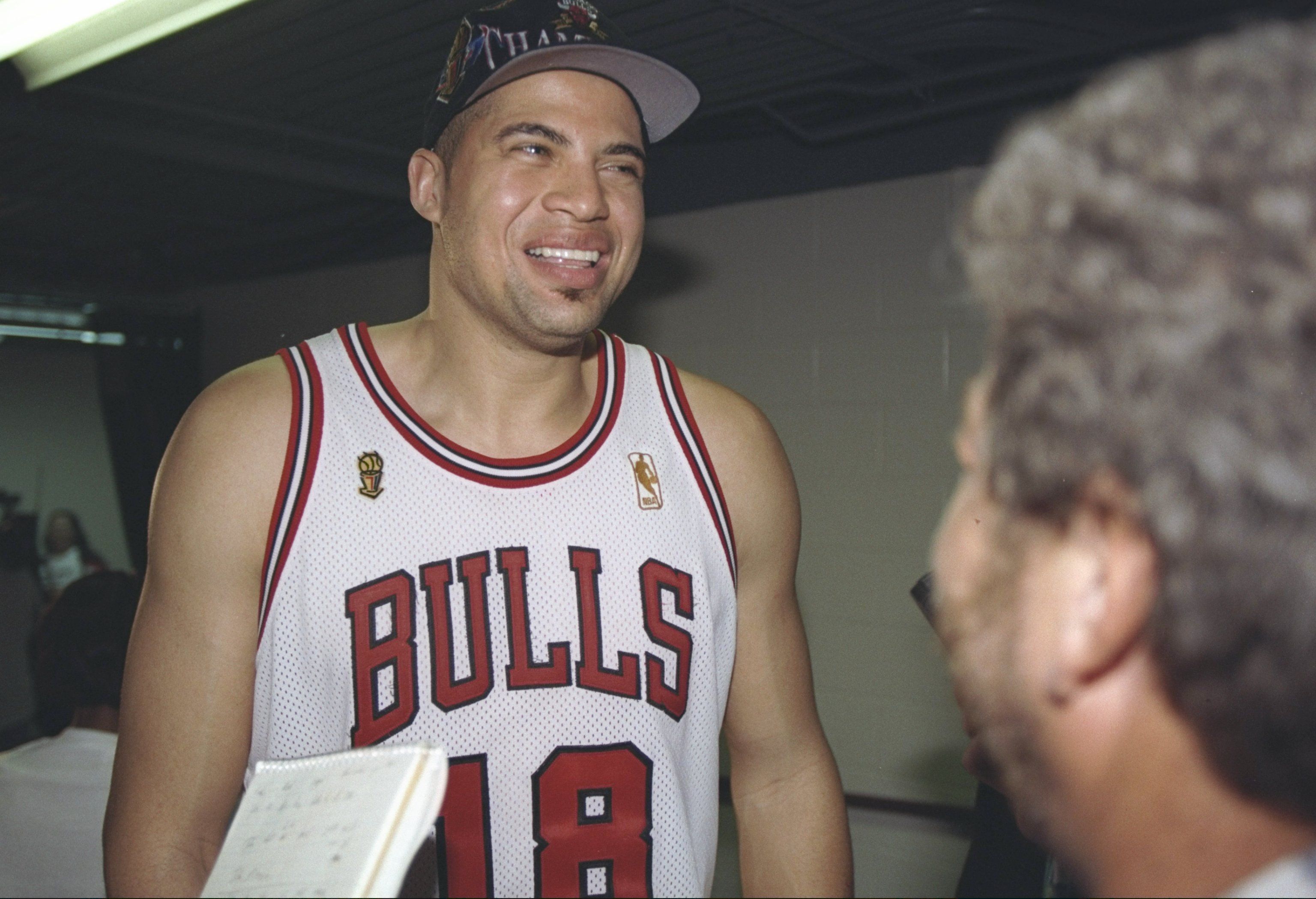 Brian Williams, formerly of the Chicago Bulls. | Jonathan Daniel/Getty Images
Status: Still missing, presumed dead
Bison Dele, formerly known as Brian Williams, played for the Chicago Bulls and Detroit Pistons in the '90s. The eccentric NBA star made headlines when he famously retired at 30 and moved out of the United States. In July 2002, Dele embarked on a boat trip with his girlfriend, brother, and the boat's captain. The boat eventually came ashore with just Miles Dabord, Dele's brother, aboard.
The FBI tracked down Dabord, it was suspected he had potentially killed all three passengers and dumped their bodies overboard. Shortly after he overdosed on insulin and later died so it's unlikely authorities will ever be able to prove what happened on that boat.
Source: Read Full Article