Will Harry and Meghan's Parenting Style be Similar to William and Kate's?
February 21, 2019
Prince Harry and Meghan Markle are expecting their first child in the spring, and royal fans could not be more excited for the arrival of Baby Sussex. It seems everyone is speculating on just about every aspect of the pregnancy. Odds are being given as to whether the couple will welcome a baby boy or a baby girl, name choices, and even the weight of the newborn!
One thing is for sure – Meghan and Harry will make absolutely wonderful parents! However, many fans can't help but wonder if their parenting style will be similar to that of Prince William and Kate Middleton.
View this post on Instagram
When a baby bump is so neat and cute Maybe it's twins? Boy or Girl? So many questions. Lol … … … Can you really predict a baby's sex from the shape and size of the bump?
A post shared by Meghan and Harry (@meghan_harry_news) on
What is Prince William and Kate Middleton's parenting style?
Despite the fact they lead a life in the spotlight, constantly attending glamorous events and engagements, William and Kate are surprisingly hands-on when it comes to their royal parenting style. They do have a full-time nanny to assist with the children during the times when they just can't be there themselves. Kate makes plenty of time to take the kids outside to play, and it's evident family time is important. They take the kids on vacations whenever they can, and make sure there is plenty of family interaction.
Do Will and Kate ever have time for themselves?
Of course, they do! Just like all other parents of small children, the Duke and Duchess of Cambridge enjoy an occasional date night when they are not attending to their official duties. They have restaurants and pubs they enjoy visiting, and they have been said to enjoy a date night or two at home with movies and take-out food. While Will and Kate may lead a life of privilege, there are many ways they are just like the rest of us.
What rules does the family follow?
It is known among royal fans that Kate feels that time spent with other children is extremely important, and she makes time for it as much as she can. The Duchess has been seen at parks in London, and she also has taken the children to events such as polo matches so they can interact as much as possible. The children are encouraged to be as active as they can, although the Cambridge family does allow for a certain amount of screen time each day. That's right, Prince George and Princess Charlotte sit in front of their favorite movies and television shows for a certain amount of time each day.
How will Prince Harry and Meghan Markle's parenting style compare?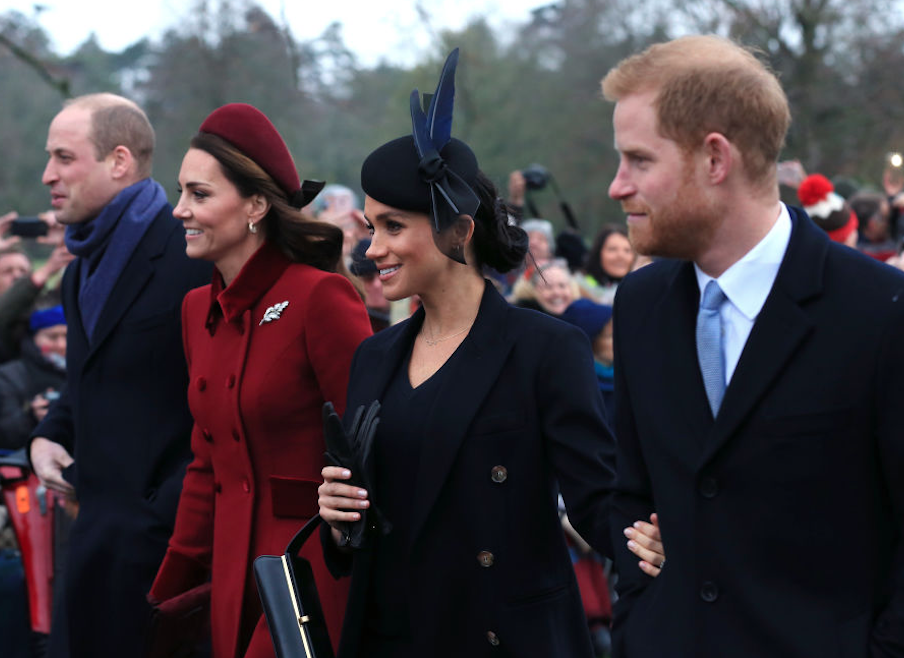 Prince Harry has spent several years watching his brother and sister-in-law perform parenting duties. There is no doubt he has picked up a few tips along the way. It's likely the Cambridge children will spend a lot of time with Baby Sussex, especially as he or she gets older. Harry and Meghan will likely make plenty of time for family outings as well, just like William and Kate do.
What will be different?
One of the main difference between Harry and Meghan's child and the children of William and Kate is that there is a chance that Baby Sussex will not have a royal title. While Will and Kate's kids are known as Princes and Princesses, this may not apply to Harry and Meghan's baby. Queen Elizabeth II will ultimately make the decision as to whether the baby will be able to use the title of HRH (His or Her Royal Highness).
The two families are sure to have very similar parenting styles, and it will be extremely exciting to see the Cambridge and Sussex children grow up together and form strong family bonds!
Source: Read Full Article