Why Meghan And Harry's Joint Statement On Afghanistan Is Turning Heads
August 17, 2021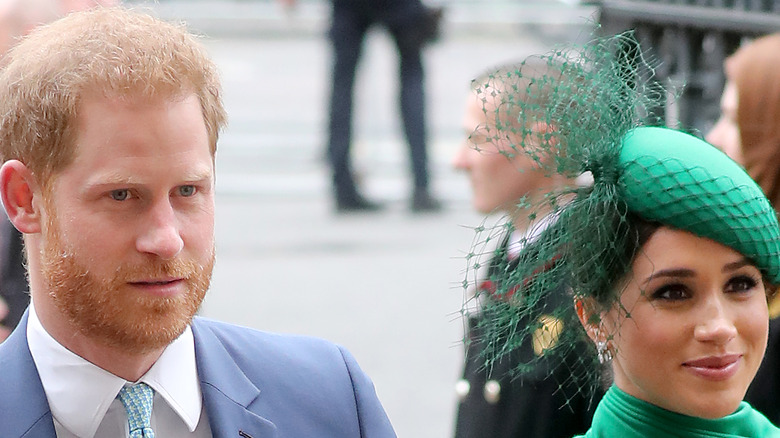 The Taliban's takeover of Afghanistan following the withdrawal of American troops has the world watching in horror and wondering what consequences may occur as a result. News followers have been watching closely to see what world leaders have to say about the situation. Although the working British royal family has yet to comment as of this writing, two prominent non-working royals have made up for their silence.
Prince Harry, along with the heads of the Invictus Games and the Invictus Games Foundation, released one statement on Monday. The organizations, founded by the prince, hold international sporting events for injured and disabled military veterans. The statement of support said in part (via Town & Country), "We encourage everybody across the Invictus network — and the wider military community — to reach out to each other and offer support for one another."
Then both the prince and Meghan, Duchess of Sussex, released a joint statement via their Archewell Foundation. Addressing three of the world's most pressing disasters — the Afghanistan crisis, the Haitian earthquake, and the ongoing pandemic — the couple said they were "heartbroken" and "speechless" over the tragedies. They went on to say in part, "When any person or community suffers, a piece of each of us does so with them, whether we realize it or not. …It's easy to find ourselves feeling powerless, but we can put our values into action — together." They then urged the public to donate to charities that are lending aid to all three causes.
Meghan and Harry are being slammed as 'woke royals'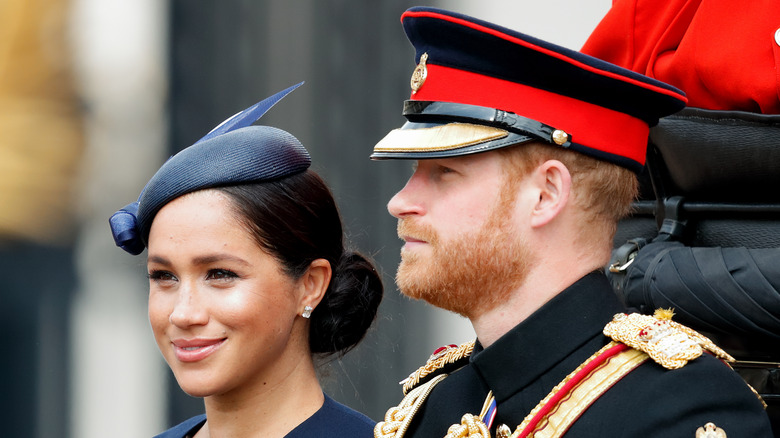 As with all the Sussexes' other public statements, the press and social media immediately pounced on this one. Royal biographer Angela Levin scoffed that their sentiments were just a "grandiose, comfy and caring" attempt at becoming "some sort of alternate woke royal family," via the Daily Mail. She went on to point out that the couple didn't mention what they were personally doing to help the causes. 
Many Twitter users were even harsher. There were calls for the Sussexes to "shut up" and "go away." One writer said, "Who are they to have compassion? They ridicule and lie in their own family. They just want to be in the spotlight." When SheKnows tweeted that no other members of the royal family had spoken out about the crisis, a follower snapped back, "What a stupid comment. The Royal Family are apolitical & would not comment on the politically sensitive withdrawal from Afghanistan."
But Meghan and Harry do have their fans, and some showed their support via comments on the Twitter feed of Omid Scobee, a royals biographer who has been a noted supporter of the couple. They applauded the Sussexes for their compassion and for mentioning specific charities, saying it was helpful to know the best way to help. A follower summed it up this way: "More proof that Meghan & Harry are impactful, proactive, and thoughtful leaders who lead from the front in trying to make the world a better and more equitable place for everyone. They're doing so much good through their Archewell Foundation."
Source: Read Full Article