Which Movies Premiere on Christmas Day 2018?
December 18, 2018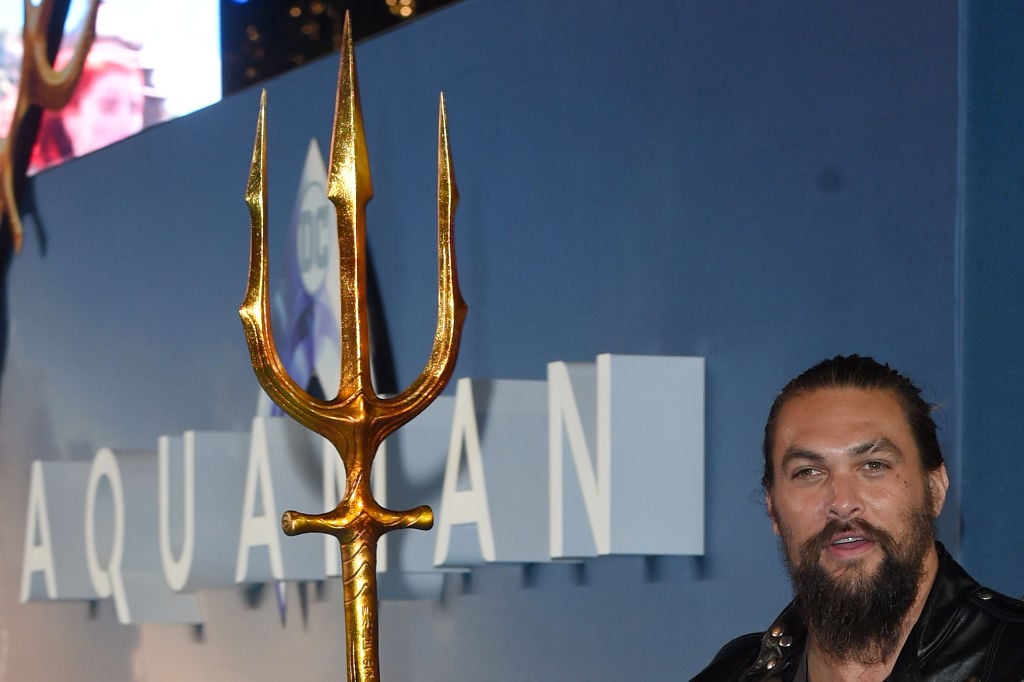 Jason Momoa poses upon arrival to attend the World Premiere of the film Aquaman in London | ANTHONY HARVEY/AFP/Getty Images
Among the many different holiday traditions families share, going to the movies together after Christmas dinner is a popular one. A number of movies traditionally premier on Christmas Day, or the week prior, so families have something new to see. So what does this year have in store? Eight movies that premiere between December 21st and the 25th. Here's what's coming out.
'Aquaman' (December 21)
At long last, fans everywhere will get their chance to see a soaking-wet Jason Momoa. This highly anticipated movie is a remake focuses on Aquaman – King of Atlantis. Aquaman, also known as Arthur Curry, is half human and half Atlantean. The plot will focus on a world above the water which is constantly ravaging the ocean, and the fight to cease it. The movie will also feature actors William Dafoe and Amber Heard.
'Welcome to Marwen' (December 21)
The beloved funnyman Steve Carell will star in Welcome to Marwen, alongside Leslie Mann and Janelle Monae. After an attack wipes away all of Mark Hogancamp's memories, nobody expects him to recover. But throughout the movie, he pieces his old life together with his new one and creates a town where he can heal…and be heroic. Fantasy and reality collide for Mark in this funny yet dramatic film.
'Bumblebee' (December 21)
Everyone's favorite Transformer is getting his own movie in his newest installation. Featuring the talents of Hailee Steinfeld, Jorge Lendeborg Jr., and Jason Drucker, Bumblebee takes place in 1987. The yellow Volkswagen Bug Transformer is on the run and takes refuge in a small beach town junkyard. He is discovered by Charlie – a young woman who is on the brink of turning eighteen.
'Second Act' (December 21)
Jennifer Lopez stars in Second Act as a big box store employee who reinvents her entire life. This gives her the chance to prove street smarts can be just as valuable as a degree. The movie also features the talents of Leah Remini and Dan Bucatinsky.
'Vice' (December 25)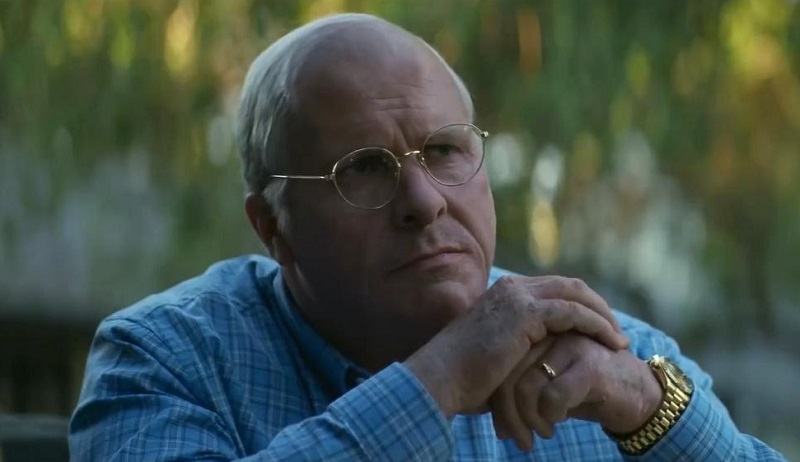 Bale as Cheney circa 1999 in Adam McKay's Vice | Annapurna Pictures
Christian Bale brings to life the incredible story of a simple Washington insider. Bale, along with Steve Carell, and Amy Adams, take us on the quiet journey of who would eventually become the most powerful man in the world. Vice is a relatable movie, as the reshaping of the country and globe are still felt in the modern world.
'Holmes & Watson' (December 25)
A slightly comedic and incredibly suspenseful tale, Homes & Watson (starring Will Ferrell) takes us on the journey of the world's favorite detective duo as they uncover a new plot in search of justice.
'On The Basis of Sex' (December 25 – limited release)
Since it is a limited release, not all theaters will be showing this movie on Christmas Day. If you're lucky enough to have the option, this inspiring true tale of Ruth Bader Ginsburg is worth watching. Watch as Ginsburg (portrayed by Felicity Jones) helps to overturn a century of gender discrimination in a monumental court case, with the help of her husband. Also features the talents of Armie Hammer and Justin Theroux.
'Bird Box' (December 21 – limited release)
Another limited release you'll want to check with your specific theaters. A mysterious force eradicates the world's population. Why so mysterious? Every person who looks upon this evil gets destroyed. Not knowing what she is facing, Malorie (played by Sandra Bullock) gains all she ever wanted, only to watch it unravel before her very eyes.
With her two children, she flees to the last place left that may be safe. But the journey must be taken blindfolded, for if they look upon the unknown evil they, too, will doomed. The film also stars Danielle Macdonald and Colson Baker.
Source: Read Full Article