What'd You Notice First in Kim Kardashian's Fire Bikini Selfie?
December 21, 2018
Good morning, hello, happy almost holidays, important news: Kim Kardashian is back to doing what she loves best…taking selfies. The reality star and, I'm just gonna say it, living legend hit up Instagram on Wednesday night to bless your feed with this photo of herself in a string bikini, and we can all agree she looks 🔥.
View this post on Instagram
I need a spray tan
A post shared by Kim Kardashian West (@kimkardashian) on
Though, obviously the most noteworthy thing about this photo is the fact that Kim is casually standing in a closet that appears to be home to approximately 50 Birkin Bags in various shapes and sizes. Like, am I despondent that Kim's bags live in a bigger room than me? Yes. But it's fine, I'LL BE FINE.
In other completely tangential news because the Birkin bags have made me jealous and I need to change the subject, Kim is expected to spend the holidays in Los Angeles—so stay tuned because the Kardashian Christmas party never disappoints.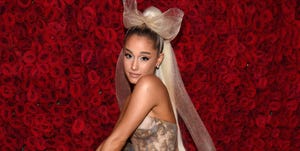 Source: Read Full Article