What Are 'The Pioneer Woman' Ree Drummond's Most Popular Dinner Recipes?
April 25, 2019
The Pioneer Woman has been around for years now and part of what makes her so popular is her can't-miss recipes. Is there anything on Earth this blogger turned Food Network star can't cook? Ree Drummond is popular largely due to her exceptional recipe arsenal that leaves fans hungry for more.
Probably the best thing about The Pioneer Woman's recipes—besides
how delicious they are—is that they're easy to whip up, even for more novice chefs.
To Ree Drummond, cooking isn't an art form reserved for a select few individuals,
but rather it's a skill anyone
can learn with a little practice.
Still, with so many recipes to choose from, it can be
overwhelming to decide which of The Pioneer Woman's dinner recipes are worth
trying for your next evening meal. Ahead, check out the best
of the best from Ree Drummond and get ready for truly delicious dinner.
Big Bad Beef Skewers
There's something about eating food off a skewer that makes
it so much tastier. This quick and easy dinner recipe from The Pioneer Woman
relies on a homemade spice mix to kick the flavor up a notch, plus a blue
cheese sauce that dinner guests won't believe you made from scratch. Whether you're
having the neighbors over for dinner or you're simply planning a meal with your
family, these skewers are sure to please.
Get the recipe
here.
Pesto Chicken Skillet
Who doesn't want to get dinner on the table in 15 minutes flat? This tasty one-dish meal is a family favorite with chicken, plenty of fresh veggies, garlic, and, of course, pesto. Once the veggies are prepped, everything comes together quickly and yields a fresh, flavorful combination you'll love to eat. This is one meal you'll come back to again and again.
Get the recipe
here.
Deconstructed Chicken Pot Pie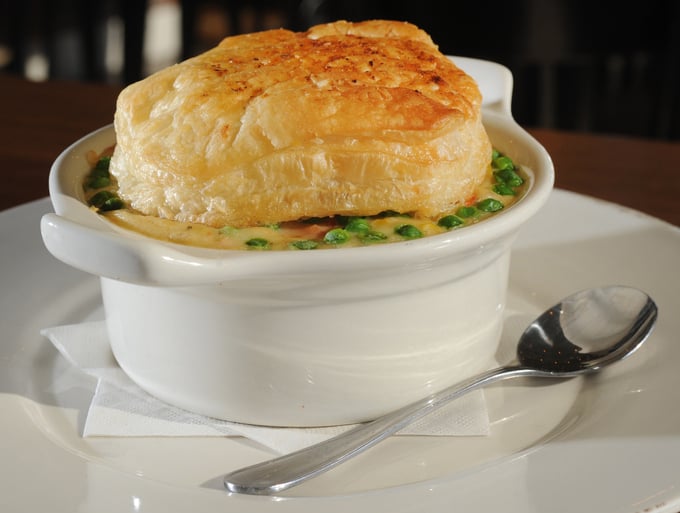 Is there anything better than biting into a homemade chicken pot pie? Definitely not. These individual serving chicken pot pies taste amazing, but they don't take hours to prepare. Instead, Drummond recommends using frozen puff pastry for the crust to keep things simple. You can get the ultimate comfort food on your table in under an hour thanks to this classic Pioneer Woman recipe.
Get the recipe
here.
Lemon Basil Shrimp Risotto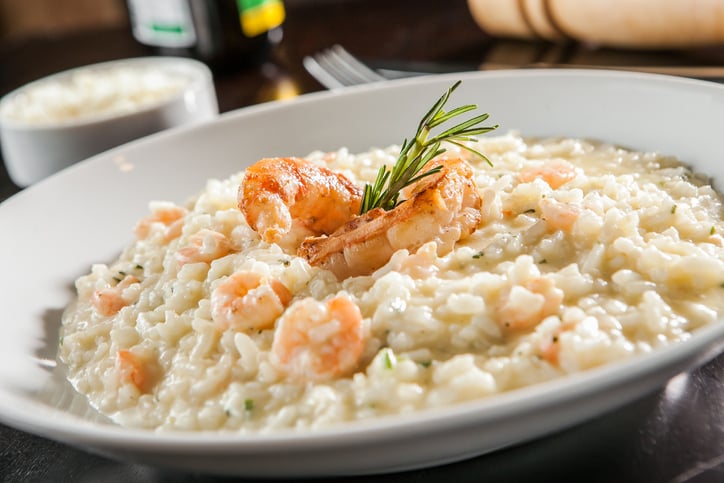 Participating in Meatless Mondays? Then you'll want to keep
this creamy seafood recipe handy, especially since it's so easy to make and
full of enticing flavors. Ree Drummond is masterful at combining ingredients
that most people have in their kitchen already and turning them into stunning
culinary creations. This recipe proves that fact yet again.
Get the recipe
here.
Crispy Grilled Cheese
Sure, you could just slap some American cheese between two slices of white bread and call it good—but why would you do that with recipe options like this available? Instead of settling, taste the difference with Ree Drummond's ultra-cheesy recipe that's equal parts accessible and gourmet. Serve these with a side of tomato soup for the ultimate weeknight indulgence.
Get the recipe
here.
Snappy Stroganoff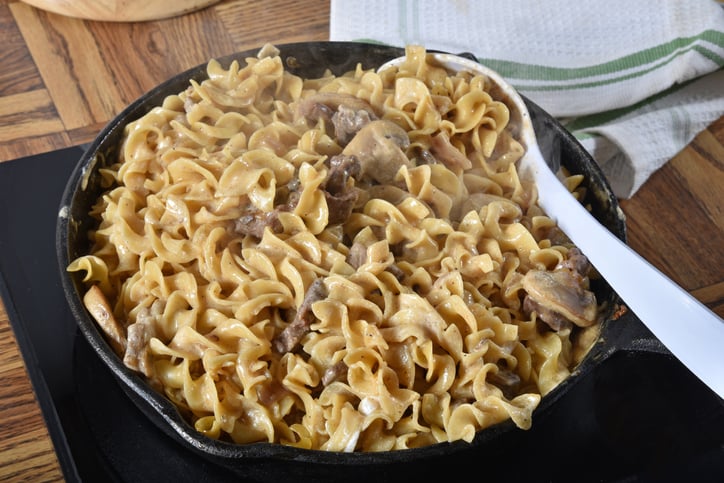 Why do they call it "snappy?" Because it's just so easy to
make! This classic German dish is surprisingly simple to throw together on a
busy weeknight when you want a home cooked meal, but you don't have time to
spend hours in the kitchen. It'll be a comfort on a cloudy day and a meal your
family keeps requesting.
Get the recipe
here.
Source: Read Full Article