We Asked The Bevy's Professional Matchmakers 20 Questions About Setting People Up
February 11, 2021
There's a lot to love about dating apps, but using them to find everlasting love can sometimes be a slog. You have to construct the perfect profile; swipe until your wrist falls off; churn out witty opening lines; go on first dates that turn out to be total duds.
That's Greta Tufvesson and Nikki Lewis' pitch for why guys should use their buzzy bespoke matchmaking company, The Bevy, instead (provided they can afford the membership fee, which reportedly starts at a *Secret Lives of the Super Rich narrator voice* whopping $25,000).
"Swiping and chatting online can feel like a full-time, often futile job," Tufvesson says. "Much like you won't find your next C-Level exec on Craigslist, you're probably not going to find the quality you're looking for online. Our strategy is proactive, efficient and effective. Your time is valuable and you can only be in one place at one time. Hiring a professional gives you far more opportunities to streamline arguably the most important decision of your life."
The Bevy's hand-selected clients meet with Tufvesson and Lewis to hash out what they're looking for in a partner; from there, the matchmakers get to work pairing them with other smart, successful singles in their circle. You know that triumphant feeling of successfully setting up two friends? Tufvesson and Lewis get to experience that all the time. But working as a professional matchmaker also has its downsides, like when your couples break up. Then there's the weird stuff, like when wannabe clients demand to be set up with celebrities.
We asked Tufvesson and Lewis 20 questions about what it's like to be a professional matchmaker in 2021. Here's what they had to say.
How many marriages have you "created"?
Nikki: Roughly 35 marriages and counting!
Have you been to your clients' weddings—and if so, what's it like?
Greta: We have! We've even set up dear friends of ours, which makes the weddings (and the shout outs) even more special. It's hard to describe how rewarding it is to see couples we've matched so happy, but it's one of the biggest reasons we do what we do.
You mentioned some people don't like to admit they met their partner through a matchmaker. Why do you think that is? And what kind of stories do they tell instead?
Nikki: Telling people you met through a matchmaker can be somewhat taboo. There are so many misconceptions surrounding the industry, so some of our clients prefer to keep it private. Some of our favorite couples keep it to themselves, and it's really just a personal preference. Instead, they'll tell their friends that they met through a friend, which in all honesty, isn't far from the truth.
What's the most common reason the men you work with are still single?
Greta: We work with some of the most eligible bachelors in the country who have no problem meeting women and dating on their own, but like many accomplished and busy men, they've reached a point in their lives where they value accomplishing certain goals—like relationships—more proactively, efficiently, and effectively. They tend to be very particular about who they're looking to meet, and we are able to get them there quicker.
What's the most common reason the women you work with are still single?
Nikki: Many of our female members are busy, too, and want to focus on quality versus quantity. Meeting a great man is no easy feat, and smart women will not settle for "happy enough." Many of them refuse to engage in the game of app dating where you really don't know what people's intentions are. Our members prefer dating where selections are private and both parties are vetted.
How do you feel when two clients who seemed great for each other aren't into it?
Nikki: We've learned that sometimes we can't take things too personally. If we could predict fiery chemistry perfectly every time, we would be billionaires. We're sometimes surprised and other times disappointed, but always use it as a learning experience to fine tune and do better on the next introduction.
How do you feel when a longer-term couple you "created" breaks up?
Nikki: We are so emotionally invested that it feels like our own breakup, which, in this business, can be dangerous. For our own mental sanity, we remain empathetic and act as a sounding board for our clients.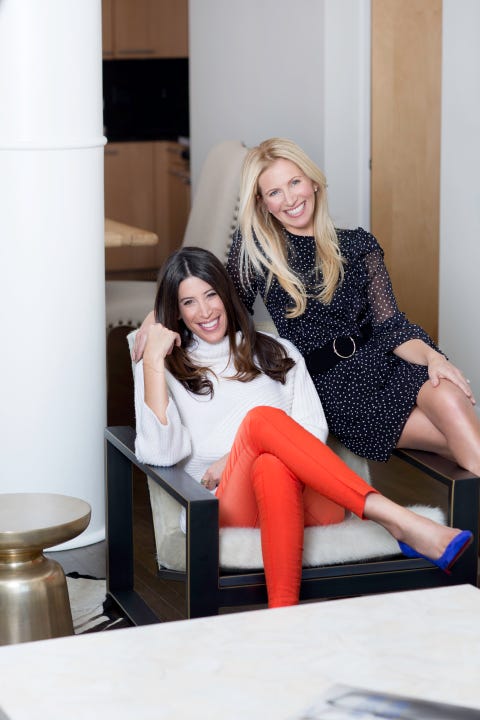 What's the single hardest part of your job?
Greta: As aforementioned, the hardest part of this job is predicting chemistry. I have felt 110% positive about certain setups and I'm floored when the feedback was "Great person, just not for me." People can be perfect for each other on paper but if the chemistry is not there, it will never work. It's always hard for me to see but it just goes to show that it's not a perfect science.
What's the most outrageous request you've ever received from a client?
Nikki: We just got an email from a potential client expressing deep desire to be in a committed relationship with Taylor Swift and wondered if we could broker that introduction. Not that it was ever a possibility, we still googled him and he appears to be in his sixties and unemployed. Not sure he's in her league…
Sex on the first date: advisable or to-be-avoided? (In the context of your clients, who are looking for long-term relationships.)
Nikki: Who are we to judge? Half the couples you see hand in hand on the street probably couldn't wait 'til their second date. While we most certainly advise taking things slowly and being cautious for the best results, we don't have rules and would never judge a couple who decide to take the plunge on the first date. Just be careful, be safe, and do what feels right.
How come everyone and their mother seems to be getting engaged this year?
Nikki: I don't think many of us thought a worldwide pandemic would be something we'd experience in our lifetime. Life-changing events give us all a great deal of perspective. We think when something like this happens, you're able to take stock of what's really important and take action that will result in better tomorrow.
What's the most romantic COVID-friendly first date?
Greta: We love the idea of a man ordering dinner and Drizly to be delivered to his date's house, then enjoy a bite and a drink over zoom together. Women love to be surprised, and it's just about the safest and most chivalrous thing you could do these days.
How important is physical attraction when it comes to finding a life partner?
Greta: Physical attraction is pretty instantaneous for men, and develops with women. So while men may know in the first few minutes if they like what they see, women need more time. Physical attraction is usually a baseline for chemistry for men, but not necessarily for women. We always urge a second date if our clients are unsure.
How important is sexual chemistry when it comes to finding a life partner?
Greta: Sexual chemistry is important. That said, it's not enough to make a long term partnership work. It needs to be substantiated with morals, intellectual stimulation and shared goals.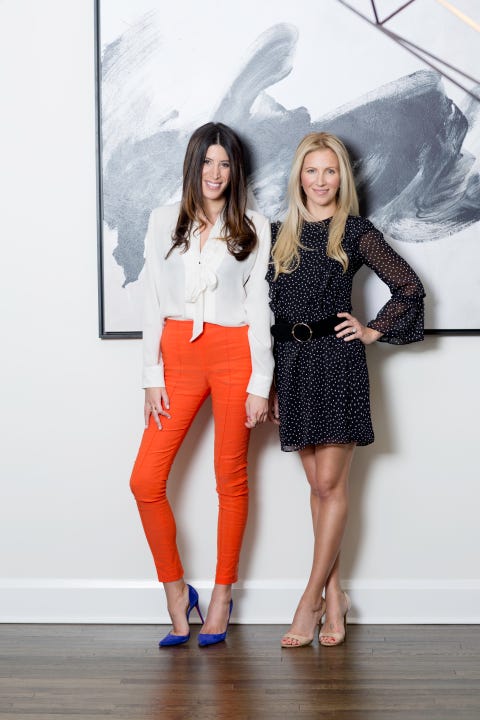 What are the biggest mistakes men make on first dates?
Nikki: Men often talk too much about themselves in order to prove their worth. It can come off as flashy or insecure. We encourage men to talk less and ask more thoughtful questions about their date. Each party should contribute to the conversation 50/50. Another faux pas—don't talk about your ex! A one sentence explanation, if asked, is perfect.
When's the right time for partners to have the DTR (define the relationship) talk?
Greta: It really depends what stage they are in in life, so it varies according to age, goals, and perspective. Many of our couples have the DTR sooner than most because they're both in the same stages of their lives. Our latest success story had the DTR talk a week into their relationship.
What's the biggest misconception people have about your job?
Greta: I think that the industry as a whole has a negative stigma largely based on reality TV shows. What we do is nothing like what you might see on TV. Our clients are private, sophisticated and serious. The best analogy I often use is that we are a bespoke executive search firm for your personal life.
What have you taken from your experiences as matchmakers and applied to your own love lives?
Greta: So many things! Not a day passes where I'm not learning about people, emotions, and relationships, and what it takes to make them work. Clients will tell us stories of past relationships or what does and doesn't work from their dates and it gives me the insight needed to reflect inwards. I use that to my advantage to hopefully be more evolved and empathetic in my own relationship.
What's your best piece of advice for people who are single and feeling like they'll never meet the right person? (Besides signing up for The Bevy!)
Nikki: You will if you let go of who that person is 'supposed' to be. Love has a strange way of surprising us, so don't get so fixated on who you see in your dreams. Some of our greatest success stories have also been the most unlikely. Personally, I wouldn't have intrinsically thought of my fiancé as "the one" at first glance. He wasn't what I thought of as my "type," but he ended up being exactly what I needed in a partner. Dating someone who is the carbon copy of you isn't the answer. Instead, finding someone who is different but compliments you tends to be a better match. If you let go of your rigid expectations or rules, you might be surprised to find what is actually perfect for you.
Do you believe in love at first sight?
Nikki: I do not. But I definitely believe in infatuation at first sight! Sometimes it's easy to explain in analogous terms—like house hunting, for example. You fall in love with a house and you say it's perfect, but upon further inspection, the glitz goes away and you find flaws in the foundation, or god forbid, not enough closet space! In the same way, you can have immediate chemistry with someone across the bar, but that doesn't mean it's a love match. As I said, I think true love is built upon and is more of an ongoing journey and realization.
Source: Read Full Article