Tristan Thompson Disables Comments on Instagram as Jordyn Woods Gets Attacked by Fans
February 20, 2019
Wondering how Tristan "Third Trimester" Thompson is handling this latest round of cheating allegations? Well he's fully turned off comments on his entire Instagram feed. Which means he learned at least one lesson from the first time he cheated on Khloé: her fans are equal parts loyal and savage.
View this post on Instagram
#Mood
A post shared by Tristan Thompson (@realtristan13) on
Meanwhile, Jordyn Woods (aka Kylie Jenner's best friend who Tristan allegedly cheated with) has kept comments on her posts, and is dealing with a huge amount of vitriol from the Kardashian fan base—some of which is honestly super mean.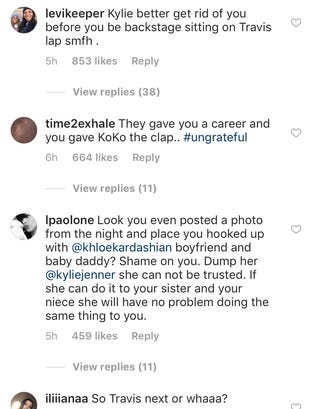 A lot of fans seem particularly upset about about photos that they think are from the night Tristan allegedly cheated with Jordyn:
View this post on Instagram
Lil Vibe @diesel @diesel__us ♥️
A post shared by HEIR JORDYN (@jordynwoods) on
And the comments are…a lot.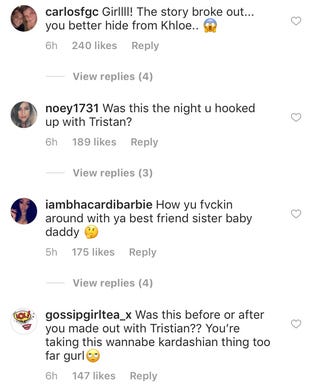 Jordyn has yet to comment publicly on allegations that she betrayed Khloé, but FWIW, Tristan went ahead and tweeted/deleted a denial.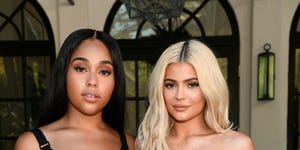 Source: Read Full Article