Tom Sandoval & Ariana Madix Discussed Plans to Make Embryos Together Before Scandal
April 20, 2023
Conflict was already brewing as Sandoval told Ariana that he finds it "frustrating" she "never agrees" with him or takes his side in the latest Vanderpump Rules
It appears that Tom Sandoval and Ariana Madix were making plans for the future — just a few months before their breakup following the former's affair with Raquel Leviss.
During Wednesday's episode of "Vanderpump Rules," Sandoval and Madix discussed their plans to make embryos together as the two spoke about Tom's preparations for an upcoming doctor appointment.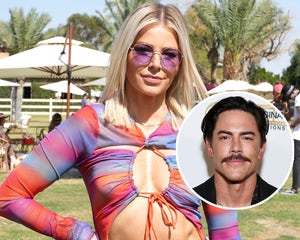 Ariana Madix Says She's Feeling 'Amazing' at Coachella After Tom Sandoval Split & Cheating Scandal
After Sandoval shared how he was going to be healthy before he went to the appointment to make his "deposit," Ariana joked, "If you have s— sperm, I don't want it going anywhere near my s— that I worked very hard to have harvested for my body."
In a confessional, she explained, "Two years ago, I froze my eggs, and I was able to retrieve 26 of them, which is, like, really, really good. Like, incredible. Good job, ovaries."
However, Madix noted that her previous "stance on all things related to being pregnant" or "giving birth" has "not really changed." The episode showed a clip of Ariana and Tom from 2017, in which the former admitted she didn't want to have kids, but the latter said he wanted "at least three or four."
Despite this, Madix said she still decided to freeze her eggs. "I just don't like biological clocks having the power to run anything," she said, "and those eggs, they are more viable as fertilized embryos."
When Sandoval asked Ariana if they are ever going to "use" the eggs, she said, "I don't know, maybe, maybe not. I don't really care if we do I guess. I mean, I'm not gonna get pregnant."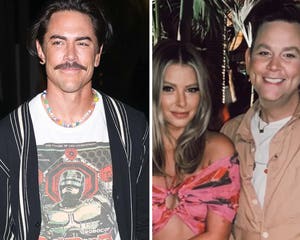 Ariana Madix's Best Friend Slams Tom Sandoval For Cancer Joke: 'You Are Scum'
Tom explained in a confessional that he was "excited" when Ariana first asked him to fertilize her eggs, however, he seemed to question her decision because she's not sure she wants to have children.
"Why would Ariana want me to like fertilize her eggs when we might or might not have kids whatever she decides?" he asked.
Back in the conversation, Sandoval was seemingly concerned about not being able to drink alcohol ahead of his appointment as he was under stress while he and Tom Schwartz were struggling to get their bar open and wanted to be able to "blow off steam."
Ariana pointed out that she thinks he "could do that without drinking. "We gotta work on more healthy coping mechanisms," she told Sandoval, who then seemed irritated, explaining to Madix that he finds it "tough" to talk to her sometimes because she "never agrees" with him.
"You literally never agree with me, dude," he said, to which Ariana replied in disagreement, "We have agreed plenty of times in this conversation."
Sandoval continued, telling Ariana that it "gets frustrating" when he feels that she doesn't take his side. He added that he felt it started happening during the summer. (It's worth noting that Raquel and Tom's affair reportedly began in the summer.)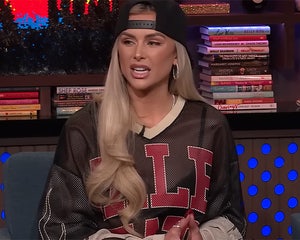 Lala Kent Thinks Tom Sandoval Isn't Capable of Love, Is 'Grossed Out' by Schwartz Not Telling of Affair
"For the past few months, I will explain to you a situation, I'll explain my point of view, and it feels like to me that you are very quick to take the other person's point of view when I tell you something," Sandoval told Madix.
While he said he doesn't want "anyone to ever have my back unconditionally," he added that it seems Ariana is sometimes questioning his "intelligence" or thinks he's an "idiot in ways."
"Tom, I wouldn't be with anybody I thought was an idiot first of all, and second of all, if I thought you were an idiot," she replied. "I would be so f—ing nice to you all the time."
Sandoval then said he feels like he's "annoying" Ariana, to which she joked that he does it "on purpose."
"Well, that's one thing," he said with a smile, adding, "I'm saying when I'm not doing it on purpose."
"Tom, we've been together for a long time, I can only imagine how annoying I am," Ariana replied.
In March 2023, Madix and Sandoval called it quits after nine years together following the discovery of his months-long affair with Leviss.
"Vanderpump Rules" airs Wednesdays on Bravo.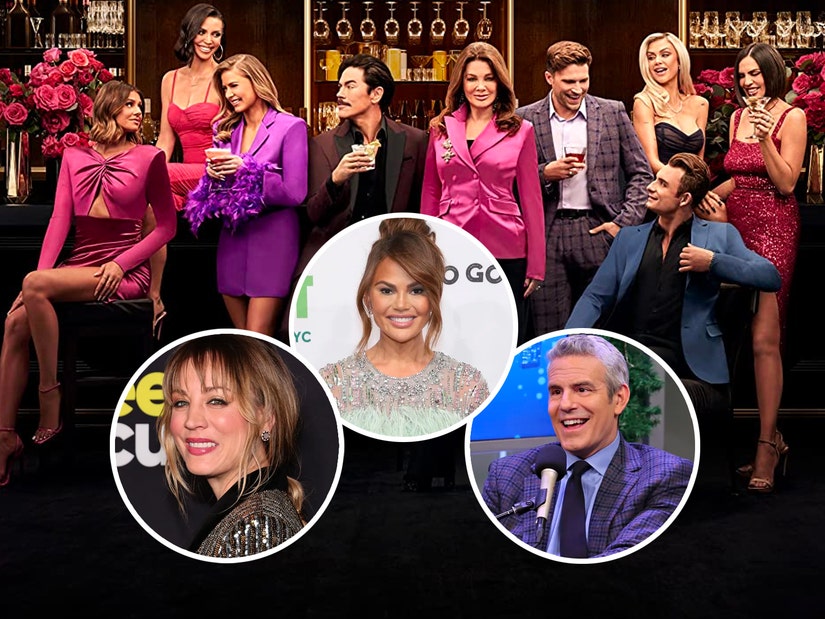 Source: Read Full Article