These Ginormous 'Gilmore Girls' Coffee Mugs At Walmart Are A Must-Have For True Fans
December 3, 2018
Start each day like you're in the center of Stars Hollow. If you and your mom have marathoned Gilmore Girls one-hundred-million-billion-gagillion times, you've probably dreamed of sipping coffee at Luke's. And while I sadly can't say that there's a Luke's diner popping up again, there is another way to feel close to Stars Hollow through coffee. Walmart has giant Gilmore Girls mugs! And just in time for your holiday wish list, making this a true holiday miracle.
Coffee was such a large part of Gilmore Girls, it was practically a character itself. And let's be real, the same can be said for your relationship to your morning dose of joe. If you care about coffee, you're probably tuned into what you're sipping it out of. If it can't be a "vat" as Lorelai once requested, at least it can be an adorably designed deep mug referencing one of the greatest shows of our generation. Great news! Thanks to Walmart, you can add three new mugs to your collection.
Each mug references the show in some way. It's like an inside joke between you, coffee, Gilmore Girls and Walmart. Because there are multiple designs you could enjoy one for yourself and gift the other two to, perhaps, your quick witted mom and your fast talking best friend.
All three mugs are 15-ounces and ceramic. They're described as being microwave- and dishwasher-safe. The first mug features a classic Lorelai Gilmore quote, which I'm sure we can all deeply relate to. When asked, "Do you like coffee?" Lorelai famously answered with the only respective answer for any roasted coffee bean enthusiast. And that frame worthy quote was, "Only with my oxygen." Which is to say, yes. Yes, yes, a thousand times yes. And now you too can have your coffee with your oxygen in a mug that says it all for you.
The second design is a simple and straight forward look, complete with icons that represent the pillars of a "Girls Night In". No Girls Night In would be complete without burgers, Chinese takeout, and coffee. At least if you party like Lorelai and Rory. Even if you're not into coffee that much, you can fill the mug with ice cream. Or cereal! The third design will make it seem like you traveled to Stars Hollow, Connecticut and came home with a souvenir to prove it.
The final mug you can sip coffee from is from the Dragonfly Inn, Lorelai's inn tucked away in enchanting it's-somehow-always-Fall Connecticut. The mugs retail from $17.95 to $19.95 and are available to ship through Walmart.com.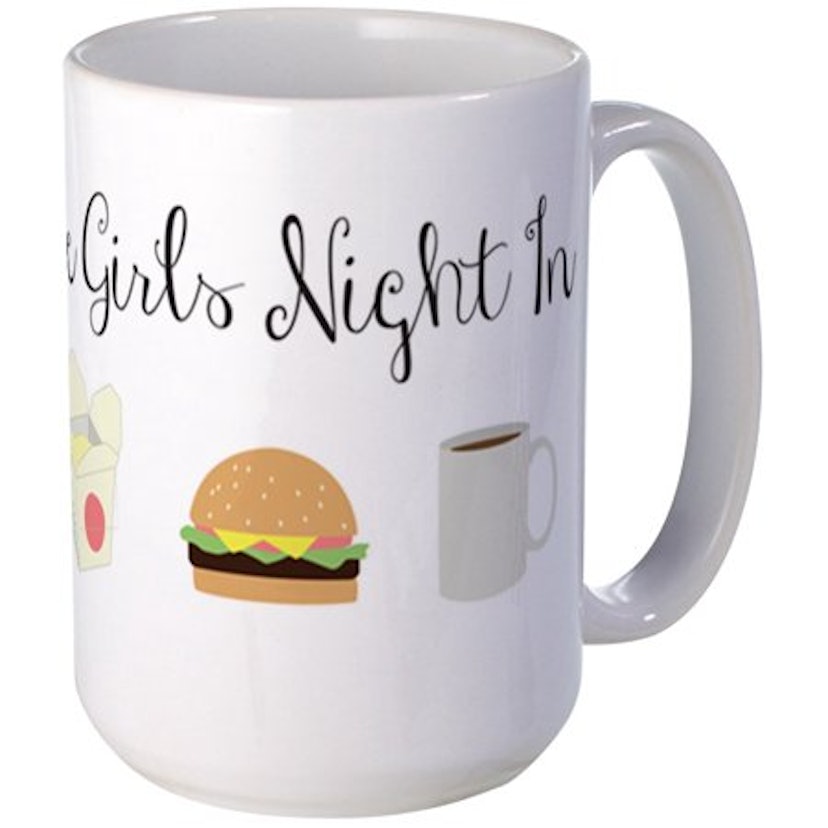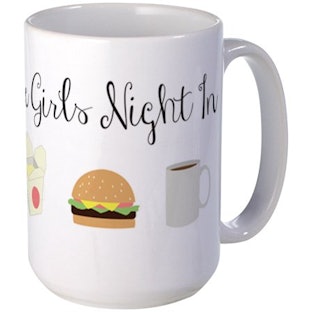 CafePress – Gilmore Girls Night In Mugs – 15 oz Ceramic Large Mug
$17.95
Walmart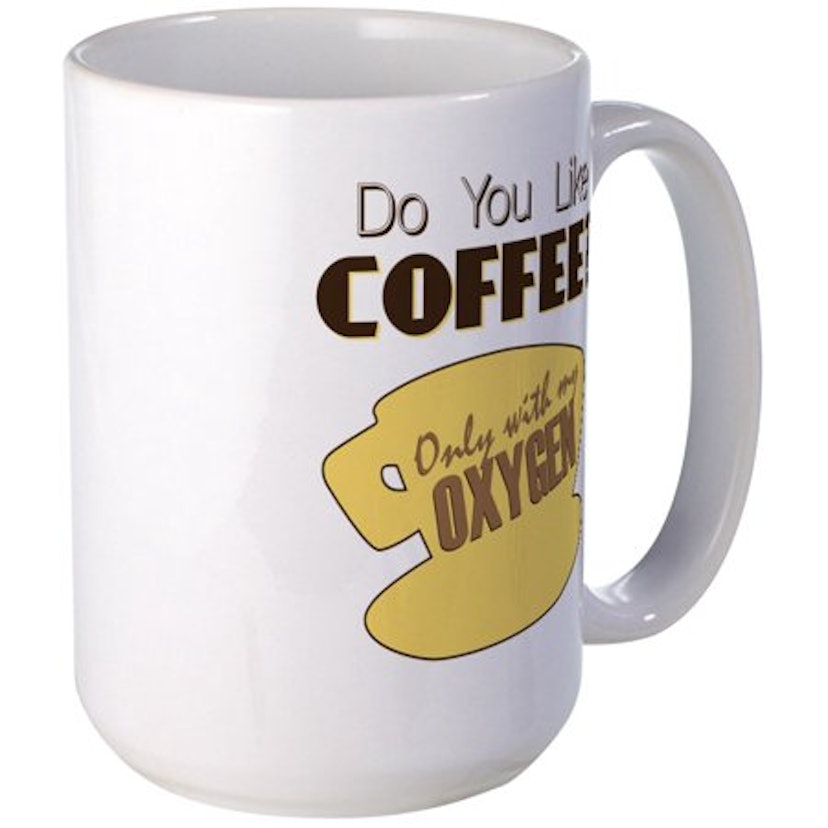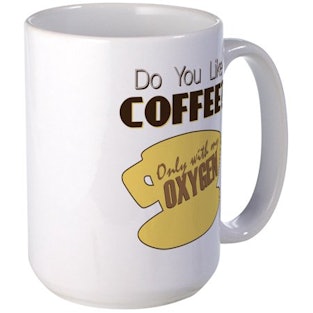 CafePress – Gilmore Girls: Coffee Lovers Large Mug – 15 oz Ceramic Large Mug
$19.95
Walmart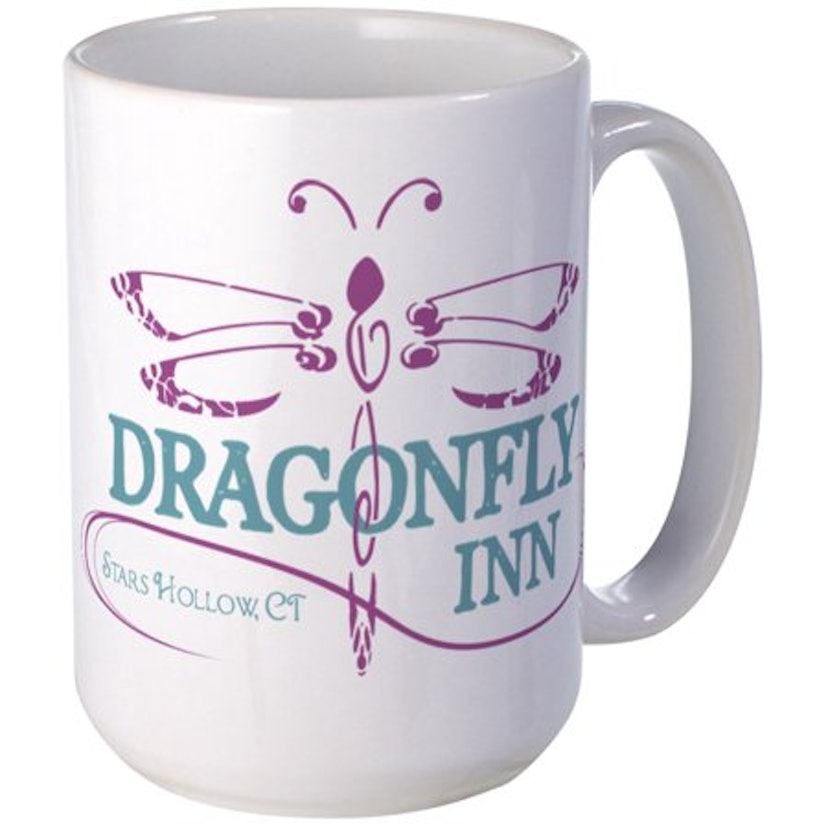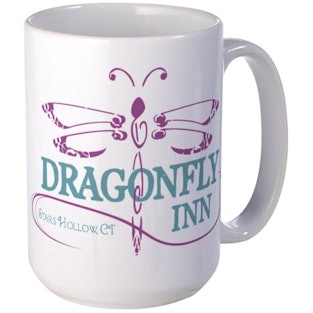 CafePress – Gilmore Girls Dragonfly I – 15 oz Ceramic Large Mug
$17.95
Walmart
If you know a Gilmore Girls fan, this could be the perfect gift to bestow upon them this holiday season. Even if you didn't watch Rory go through high school and then Yale, and a few serious relationships along the way, you can appreciate these mugs. Then fill them with coffee and power through all seven seasons of the heart warming show.
Forget a tea party, collect all three and invite your best friends over for coffee.
Source: Read Full Article