Serena Williams Begged Meghan Markle to Stop Being So Dang Nice
December 7, 2018
In the olden days, royals had free reign and could shout, "To the stocks!" at any given second, but times have changed. Now, they royals are so extremely well-mannered, you wonder, "How TF can they act so dang nice alllll the time???" Tennis legend and designer Serena Williams thought the same and begged her BFF Meghan Markle to cut the pleasantries.
While chatting with People at an event for her clothing line, Serena said Meghan is actually so nice it's kind of weird. She detailed one overly-polite convo they had and said, "I'm like, 'How are you?' and she's like, 'No, how are you?' Ugh, don't you hate when that happens? Like, let's just be done with this and get to talking about the supposed drama with Prince William and Prince Harry! Serena continued, "I'm like, 'You're so sweet, but I'm really asking—how are YOU?'"
Serena's opinion of Meghan is clearly a stark contrast to all those ridiculous rumors about Meghan's feud with other members of the royal family and staff, which apparently started because she's "difficult" and "demanding."
The tennis legend and fellow mom also said she gives Meghan some parenting advice, but Meghan gives her more. TBH, whatever advice Meghan gives anyone, they should definitely take. I mean, her life seems to be pretty decent, right?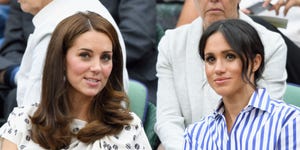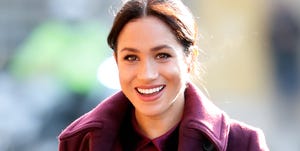 Source: Read Full Article