Retracing Arie Luyendyk Jr. & Lauren Burnham's Dramatic Love Story
January 12, 2019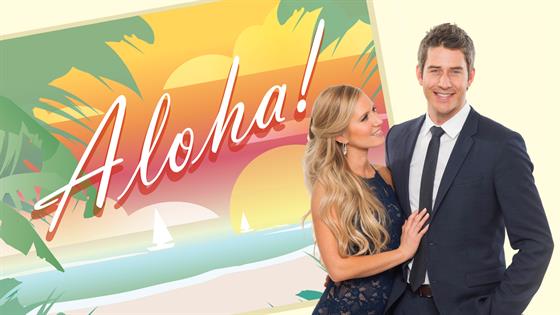 Arie Luyendyk Jr. and Lauren Burnham are waving aloha to married life!
The countdown is officially on for this Bachelor couple, who in just one day will exchange vows in Hawaii. And while Arie and Lauren's admittedly dramatic love story was documented for the world to see, they've decided to forgo the traditionally televised ceremony for a much more intimate gathering.
Many members of Bachelor Nation (including several ladies who competed against Lauren on Arie's season!) are expected to attend Saturday's festivities in Maui.
To make their "I do's" even more memorable, Arie and Lauren will become parents for the first time in just a matter of months! Late last year the reality TV stars announced Lauren's pregnancy, with Arie sharing on social media, "Nothing compares, absolutely nothing compares to the moment you find out you're going to be a dad! We cried, we laughed and it really was such a special moment for us, we're so freakin' happy!"
Of course, Arie and Lauren's relationship was far from an overnight success. Relive how the couple overcame every rose in their bouquet of roses by scrolling below: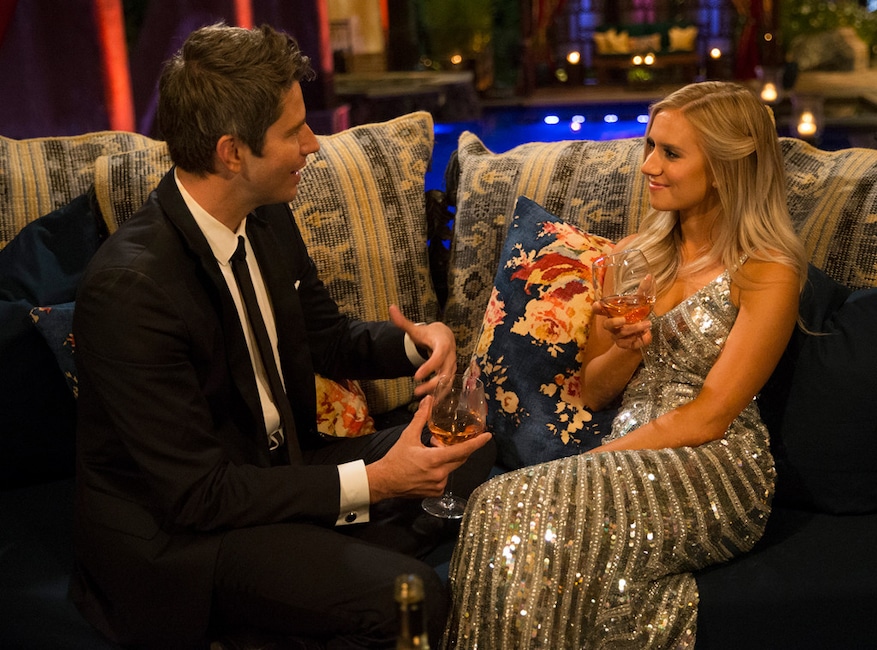 Paul Hebert/ABC
Instant Chemistry

Lauren, a 25-year-old tech salesperson from Virginia, is cast as one of 29 women competing for 37-year-old Arie's heart on season 22 of The Bachelor, which begins filming in Sept. 2017. Even from the first night, the pair is practically inseparable as they get to know each other.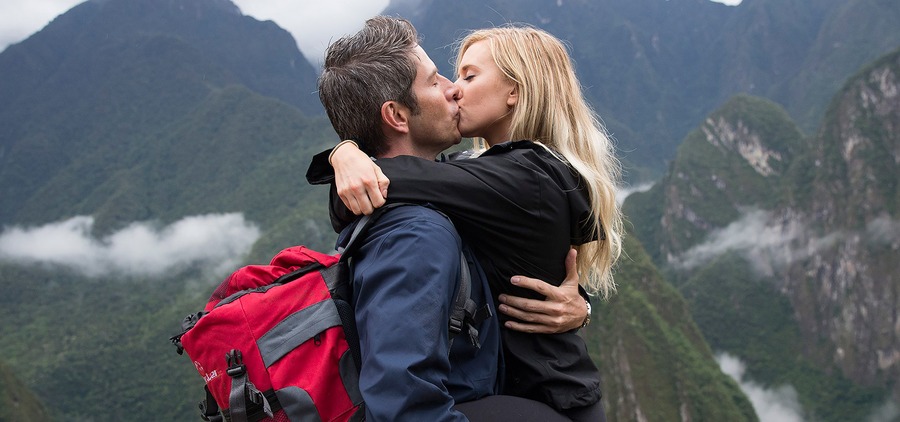 ABC
A Tough Goodbye

The couple's love story seemingly comes to an end in Nov. 2017 when he proposes to Becca Kufrin, despite telling Lauren he loved her on their final date in Peru. A month later, Arie tells Becca he's second-guessing his decision and reaches out to Lauren via Instagram. Meanwhile, The Bachelor premieres on Jan. 1, 2018.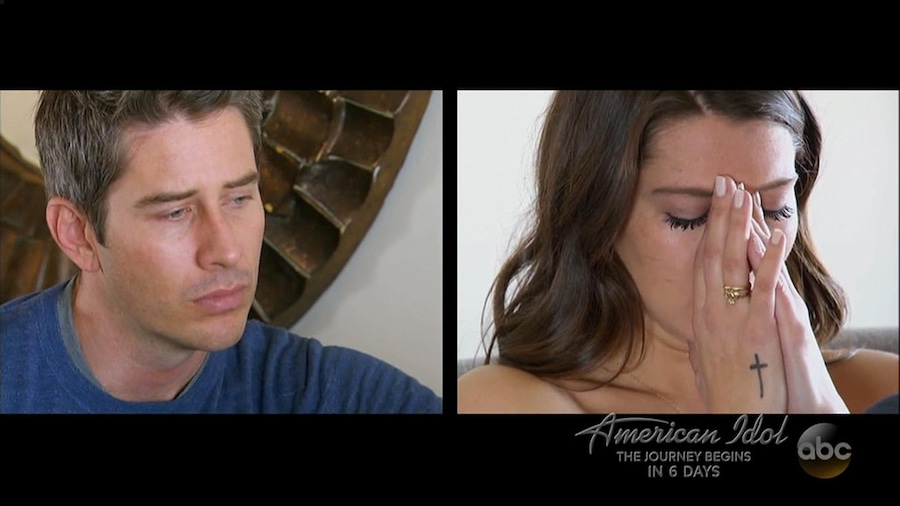 ABC
Facing Reality

Cameras roll as Arie officially calls off his and Becca's engagement during one of their "Happy Couple" getaways in early January. Bachelor Nation slams Arie for allowing the breakup to be filmed, and one day later a source tells E! News he flies to Virginia to tell Lauren he wants to give their relationship another shot.
Article continues below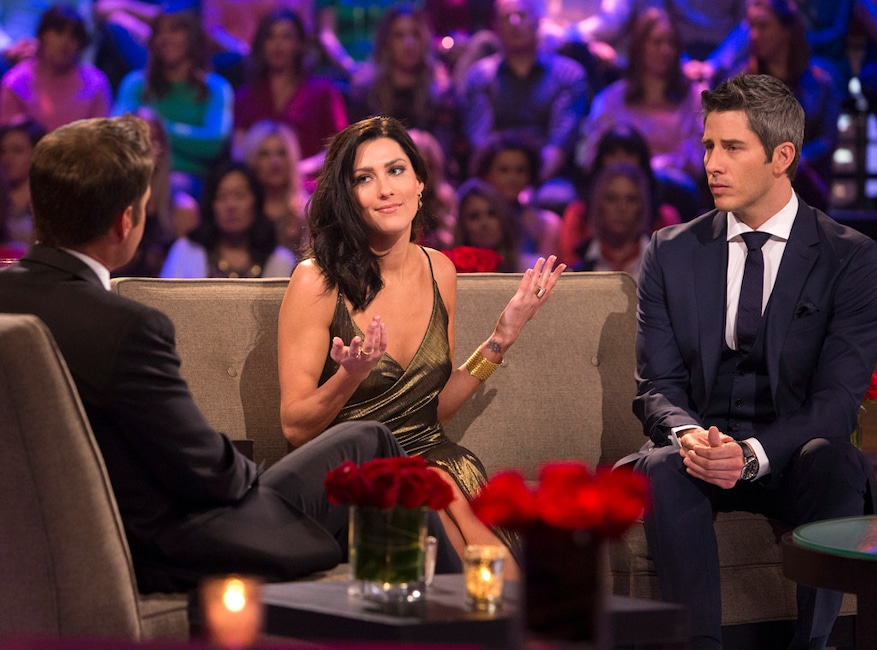 ABC/Paul Hebert
Finding Closure

In March, Arie and Becca sit down for the first time since their breakup at the live After the Final Rose special. She tells him he "robbed" her of first proposal and engagement, adding, "I do want you to be happy. I hope that Lauren is your one and that you have found that happiness with her. I just want you to be honest with her and hold her heart high, have the most respect for her, be committed to her."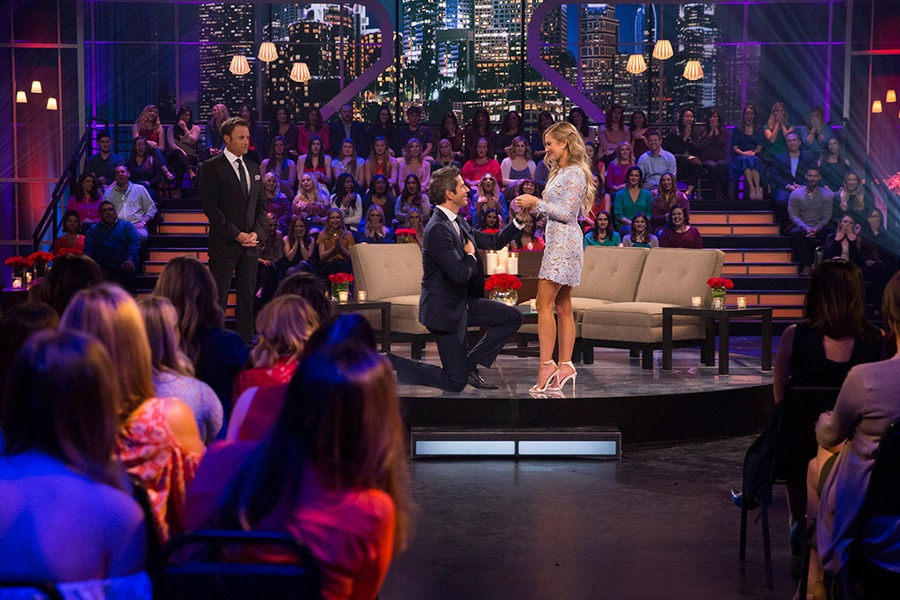 Paul Hebert/ABC
One More Chance

Arie proposes to Lauren on the After the Final rose special, telling his new fiancée, "I have made some bad decisions, but the best decision was running back to you. I can't imagine a life without you. You have shown me a love that is patient, a love that is kind, and I truly believe you are my soul mate. I'm ready to face this life with you and all that comes with it. Good and bad. I love you so much. And I want to do this in front of everyone because I want to show you that I should have done this a long time ago."
Her response? "Definitely!"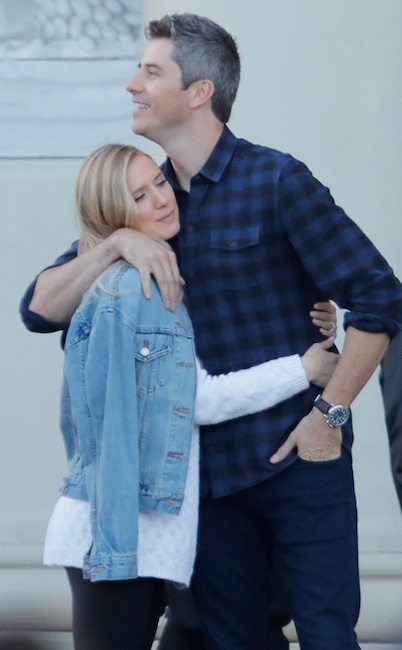 MPH / NK / Splash News
Post-Engagement Bliss

The lovebirds celebrate their engagement with a trip to Europe, where photographers capture Arie and Lauren packing on the PDA.
Article continues below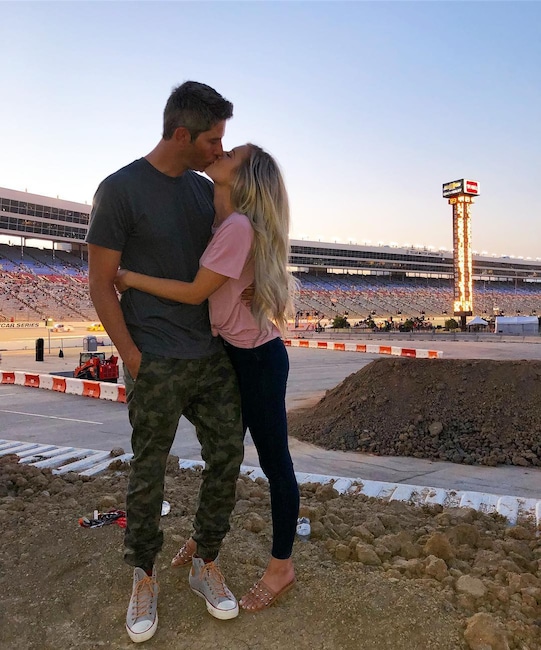 Instagram
Back to the Beginning

In June 2018, Lauren reflects on the day she was introduced to Arie at a racing event in Dallas—months before signing up for The Bachelor! "Met this stud here exactly a year ago today," she wrote on Instagram.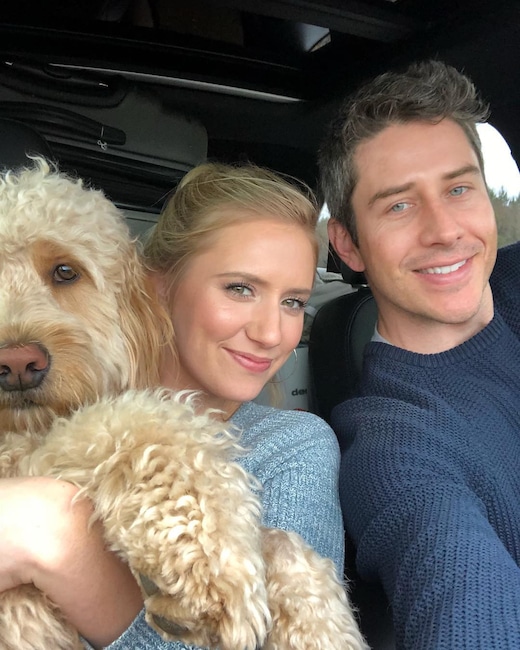 Instagram
Home Sweet Home

After relocating to Arie's native Arizona, the couple officially become homeowners after purchasing an $870,000 home in Phoenix. "Arizona has been a really easy adjustment for me as I've moved around my whole life," Lauren shares with Us Weekly. "I've been making friends and trying to get settled in, but we really haven't been here all that long yet. It has been fun exploring the area, and Arie is a really good tour guide, so that helps."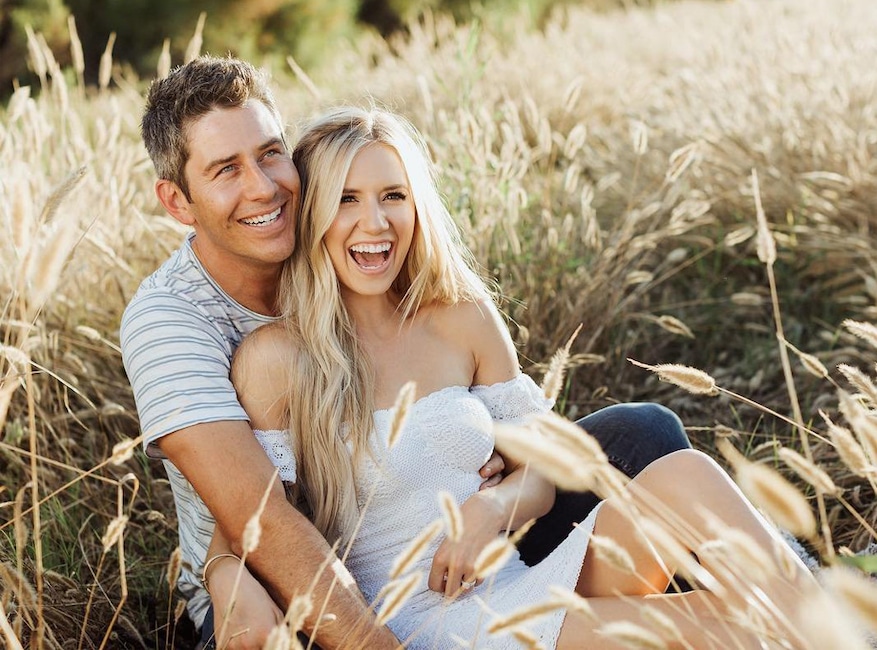 Jennifer Griffith/@griffithimaging
There's a Bachelor Baby On Board!

In November, Arie and Lauren reveal she's pregnant with their first child—a baby girl! They create an Instagram account for "Baby Luyendyk," where the mom-to-be details her pregnancy journey with fans.
Article continues below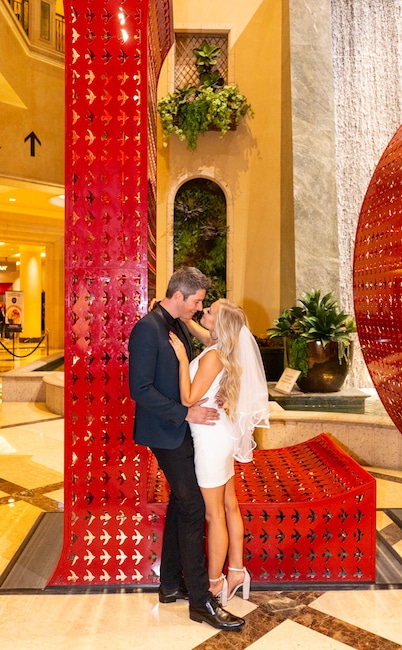 The Venetian Resort Las Vegas
Last Fling Before the Ring

Several members of Bachelor Nation attend Arie and Lauren's co-ed bachelor/bachelorette celebrations in Las Vegas. "Fresh flowers were everywhere. And a cake, cupcakes, and edible icing flowers—it was SO good! I was in heaven," the bride-to-be tells E! News of their experience at The Venetian.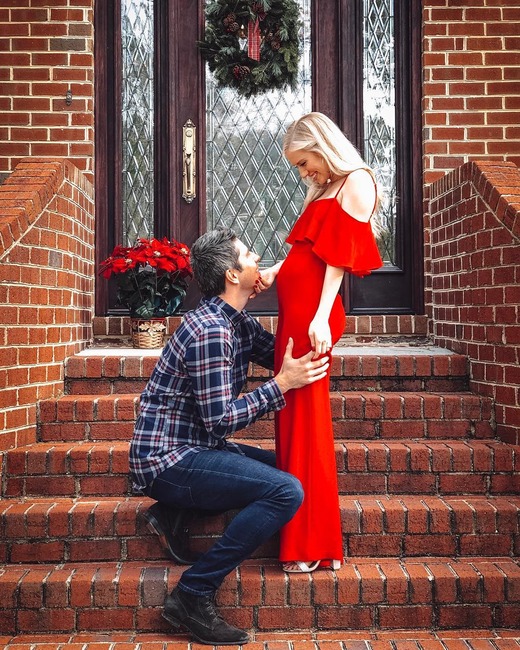 Instagram
First Christmas

A few weeks before their Jan. 12, 2019 nuptials, the duo celebrates the holidays with these sweet photo opp.
We can't wait to see how Arie and Lauren's love story unfolds next!
Don't miss E! News every weeknight at 7, only on E!
Source: Read Full Article