Pamela Smart's Tangled Web Only Started With Her Husband's Murder
April 20, 2019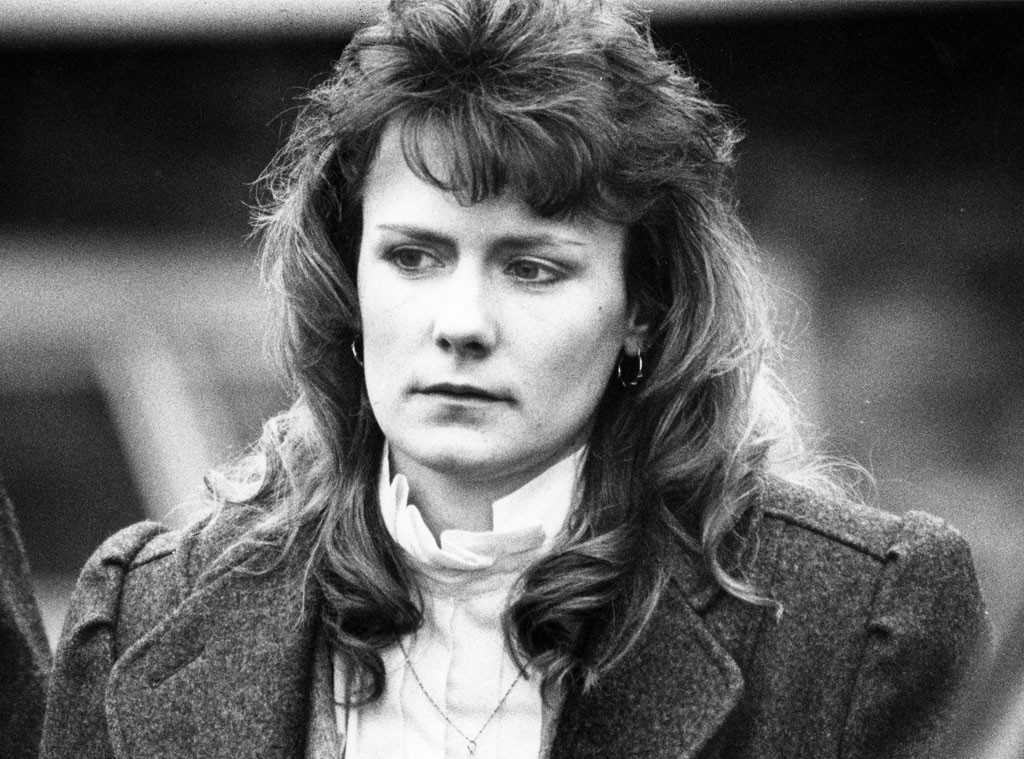 Tom Landers/The Boston Globe via Getty Images
At the end of the day, Pamela Smart was the murderous adult in the room.
The New Hampshire school media director—the original inspiration for Nicole Kidman's breakout turn as a sociopathic local weathergirl with Barbara Walters-level aspirations in To Die For—was 23 years old in 1991 when she was sentenced to life in prison without the possibility of parole for the murder of her husband.
William "Billy" Flynn, who physically pulled the trigger and testified against Smart at trial, pleaded guilty to second-degree murder as was sentenced to 40 years to life, with the option to shave 12 years off if he behaved himself in prison. He was released in 2015.
But Flynn was 16 when he shot 24-year-old Gregory Smart to death, and Smart was considered the master manipulator whose actions unequivocally caused her husband's death.
If you missed its original run last year, ID's three-part Pamela Smart: An American Murder Mystery is now streaming on Hulu, and there's nothing that isn't still creepy and baffling and haunting about the whole case.
"From the tawdry affair, to teenage assassins, to the explosive nationally televised trial, this case transfixed the entire nation as Pamela Smart emerged as the original black widow," Henry Schleiff, group president of Investigation Discovery, said last year when the series was announced. "Since the story of Pamela Smart ranks as one of the most scandalous and controversial crimes ever, we were compelled to bring this uniquely fascinating story to our viewers with a fresh perspective."
Shortly after 10 p.m. on May 1, 1990, Pamela returned from a school meeting in Hampton, about 35 miles away, to the Derry, N.H., condo she shared with Gregg Smart, her husband of barely a year. She walked inside and found him lying face-down. A brass candlestick was lying near his left foot. His diamond-studded wedding ring and a wallet full of credit cards were under his body; a TV and stereo speakers were sitting by the back door.
"This all happened in a matter of not even a second, I think," Smart later told authorities about coming home to the gruesome scene. "I remember seeing him and the candlestick." She said she at first thought maybe he had been hit in the head, and that perhaps someone was still inside the house.
Screaming, "my husband!" over and over, she pounded on different neighbors' doors until someone let her inside, while 911 calls were made from at least two nearby units.
At the same time, the former college radio host took a job as media services director for the Hampton School Board and harbored dreams of being a force in broadcasting. The more activities the merrier, so in addition to teaching the kids about AV equipment and video production, she volunteered for Project Self Esteem, a drug- and peer-pressure awareness program at Winnacunnet High School, in Hampton.
And in early 1990, she started having sex with a WHS student named Billy Flynn.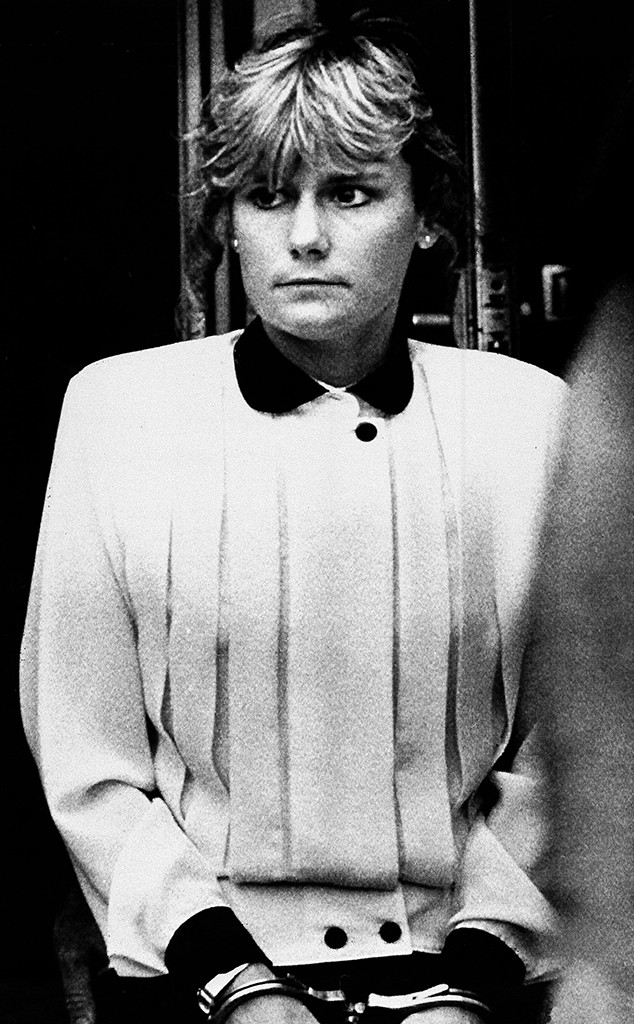 AP Photo/Marc Mcgeehan
Flynn, a 15-year-old sophomore when he first glimpsed a 22-year-old Smart at a school assembly in 1989, was instantly smitten, according to Stephen Sawicki's 1991 book about the case, Teach Me to Kill. "'I'm in love,'" he supposedly told his pal Vance "J.R." Lattime Jr., right then and there.
"I thought he was a good kid," Smart said. "He was easy to talk to, friendly. He liked some of the same music I liked. He played the guitar."
He also still had the shaggy hair and rock 'n' roll sensibility that Gregg had when she first met him.
Billy wasn't the only one enamored with Pamela. So, too, albeit platonically, was student Cecelia Pierce, who was assigned to be Smart's intern and promptly idolized the smart, ambitious and not all that much older advisor. The two became friends and Pamela would have the teen over to her condo for dinner, usually when Gregg wasn't there.
Smart started spending time with both Cecelia and Billy together, at first to work on a video project but it turned into a lot of extracurricular hanging out.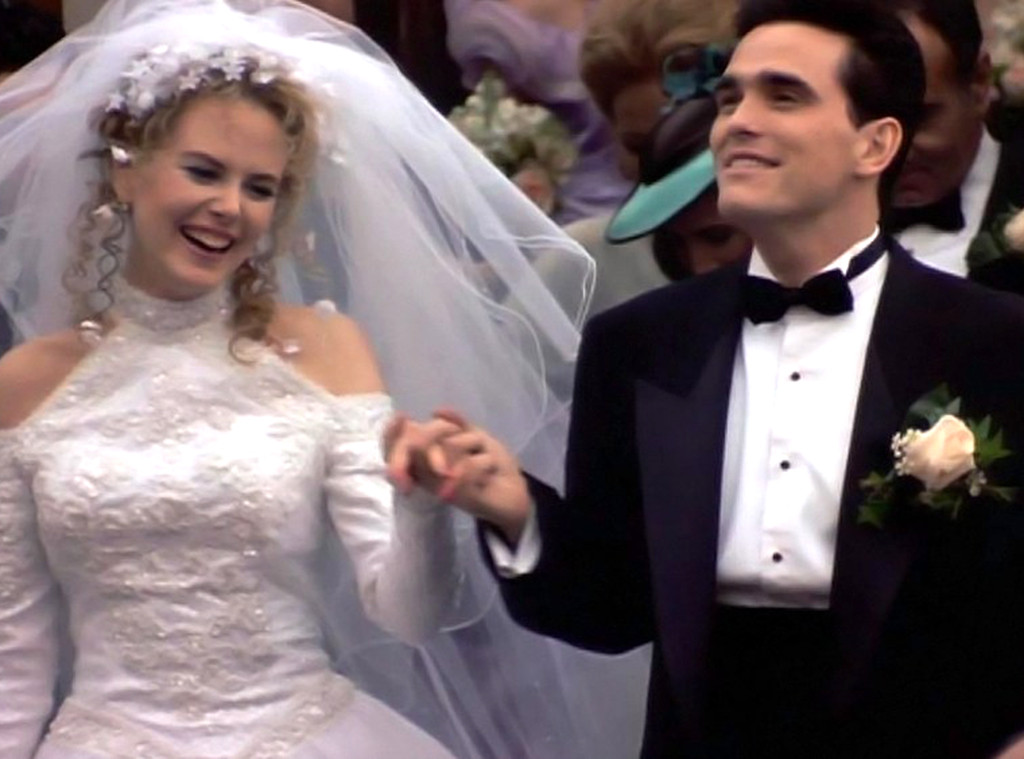 Columbia Pictures
With broad satirical strokes, Van Sant unambiguously (and, as it turned out, presciently) leaned into Suzanne's obsession with being famous and how that, more than anything else, drove her to get her teen boy-toy to kill. Larry wasn't a cheater, but rather an average guy who was content to stay in his hometown, living a block away from his parents; work a day job; hang out with his buddies; and have kids and a wife who stayed home—an offense punishable by death in Suzanne's eyes.
Kidman was already a star, but To Die For brought Mrs. Tom Cruiseinto the serious-thespian conversation, with the Golden Globe win—Best Actress in a Motion Picture, Musical or Comedy—and a lot of chatter about an Oscar nomination that never came to pass (definitely qualifies as a snub) to show for it.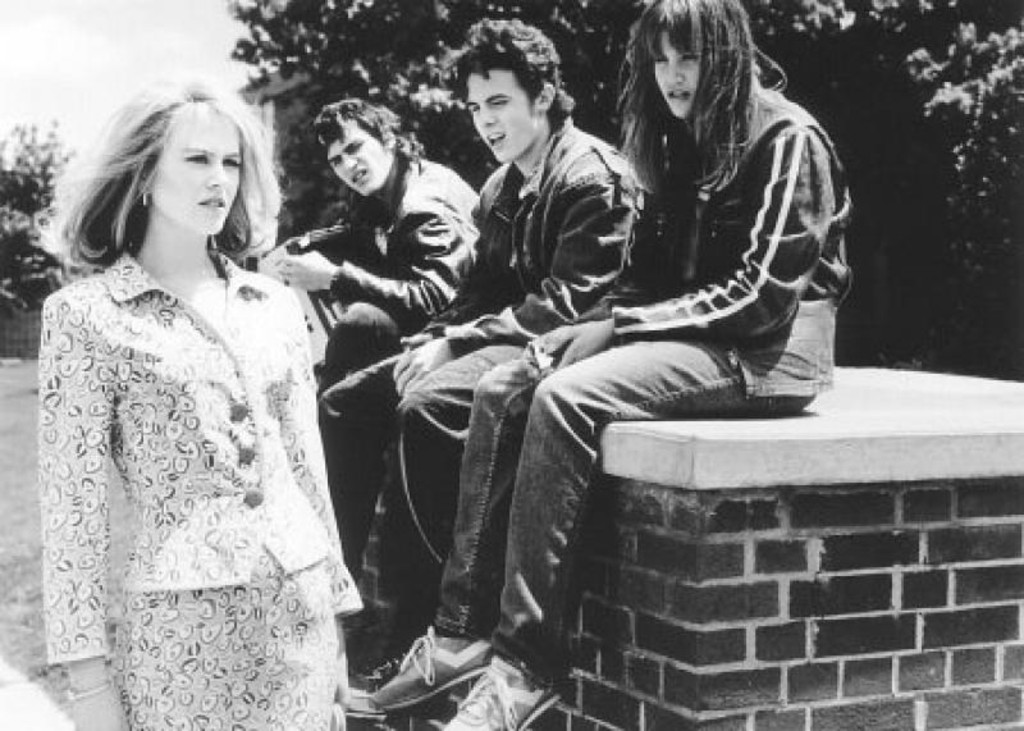 Columbia Pictures
When the opportunity came along, "no one thought I could do it and I think the studio didn't want me and it sort of went through another bunch of actors," Kidman recalled in a conversation with Casey Affleck (who played one of Jimmy's hapless accomplices) for Variety's Actors on Actors series in 2016. "I said, 'Please, give me the chance. I beg you.' Because the writing was so strong. [Screenwriter] Buck Henry—I mean, come on. Talk about great writing."
Source: Read Full Article