Oldest WWII veteran in US dies at 112
January 5, 2022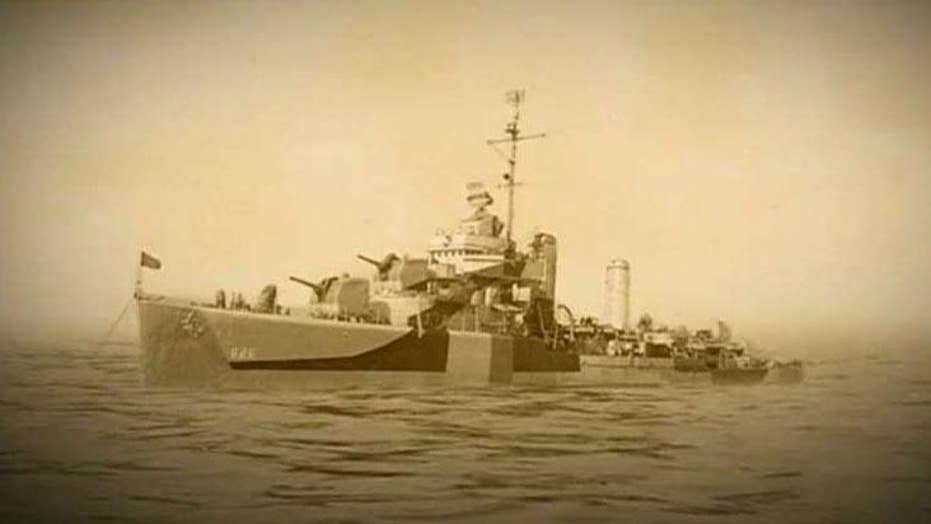 New documentary tells the story behind on of World War II's most harrowing missions
Tim Gray and David McCallum talk about their new documentary 'D-Day at Pointe-du-Hoc.'
Lawrence Brooks, America's oldest World War II veteran, has died at the age of 112.
The National WWII Museum confirmed Brooks' death and announced it to the public on Wednesday, Jan. 5.
"He was a dear friend, who celebrated his birthday with us every year starting in 2014, when he was just a spry 105-year-old," the museum wrote in a series of heartfelt tweets.
Brooks was born on Sept. 12, 1909, and was one of 15 children, according to a memoriam the museum issued at the time of his death.
In the last two years, Brooks celebrated his birthday with socially distant drive-by parades due to the coronavirus pandemic.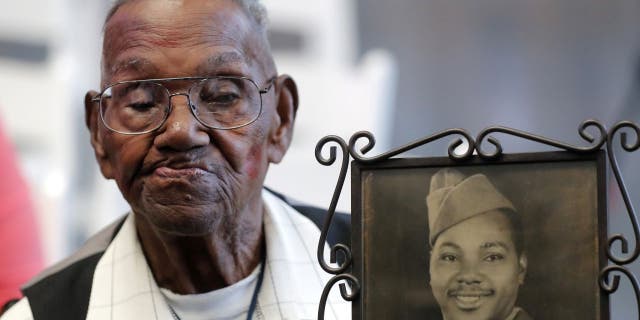 World War II veteran Lawrence Brooks died on Wednesday, Jan. 5, 2022, at the age of 112. In this file photo from Sept. 12, 2019 — his 110th birthday, Brooks holds a photo of himself, which was taken in 1943.
(AP Photo/Gerald Herbert)
Brooks grew up in Norwood, Louisiana. He was drafted into the U.S. Army in 1940 at the age of 31. As a private, Brooks was assigned to the predominantly African American 91st Engineer Battalion. Throughout WWII, he was stationed in Australia, New Guinea and the Philippines.
Despite the adversity Brooks faced during the Jim Crow era, he rose to the rank of Private 1st Class.
President Joe Biden issued a formal statement about Brooks' death, saying, "I'm saddened to learn that Lawrence Brooks — who was the oldest surviving U.S. WWII veteran — has passed. I had the honor of speaking with him last year, and he was truly the best of America. I'm keeping his loved ones in my prayers."
Source: Read Full Article