Moving Past the Endless Divorce: Inside Brad Pitt's Single Life
April 16, 2019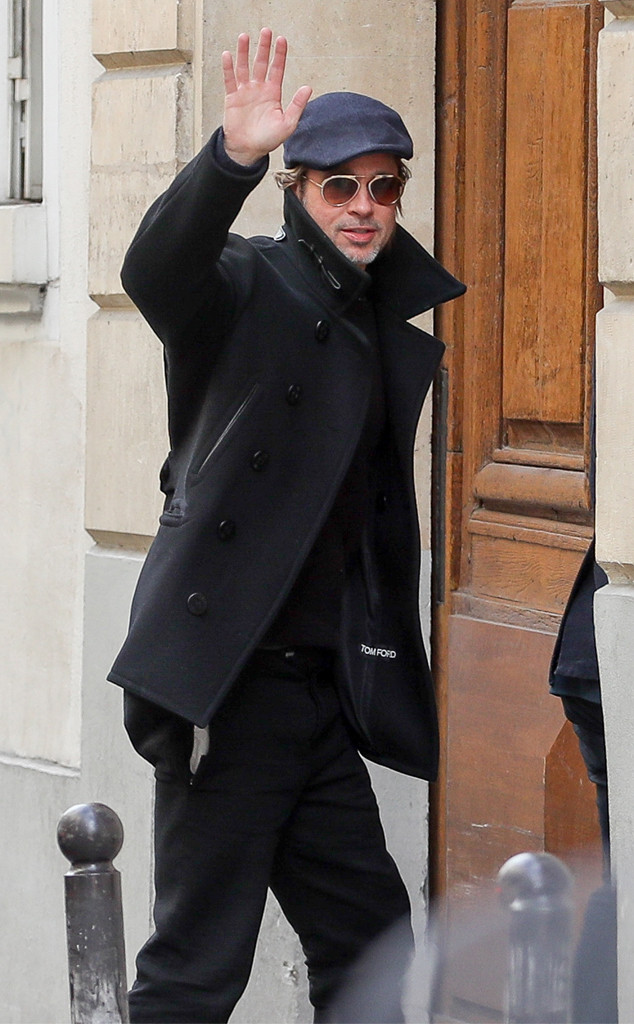 Best Image / BACKGRID
Brad Pitt and Angelina Jolie eventually got to the point where they had been divorcing for longer than they were actually married. They got to that point last October.
But all things must end at some point, and a bifurcated judgment handed down last week finally rendered the actors officially single (and Angelina legally just Jolie, rather than Jolie-Pitt), closing the book on one volume of this surprisingly long saga, though the entire story has yet to be written.
Still, though there's more to be figured out between the two before they can be considered legally divorced, being in this spot is so much better than where they were in 2016, or even just a few months ago, when they were on the verge of going to trial over child custody.
"There's a sense of relief," a source tells E! News about the latest development in the Jolie-Pitt divorce. "It's progress in the right direction. They both want to move on with their lives and were in agreement that this step should happen—there was no reason not to do this."
Yet, technically, it's not over.
Earlier this month, another source told E! News that Pitt was "doing the best he can to work" with Jolie.
"They've both decided to try and put their differences aside and to do whatever they can to raise the kids in the healthiest environment possible. Anger and spite has finally started to take a backseat and they're figuring things out."
"He just wants to have a relationship with the kids and to make joint decisions on what's important," the insider added. "They're both willing to come to the table to talk things through, and that has been a major step in the right direction."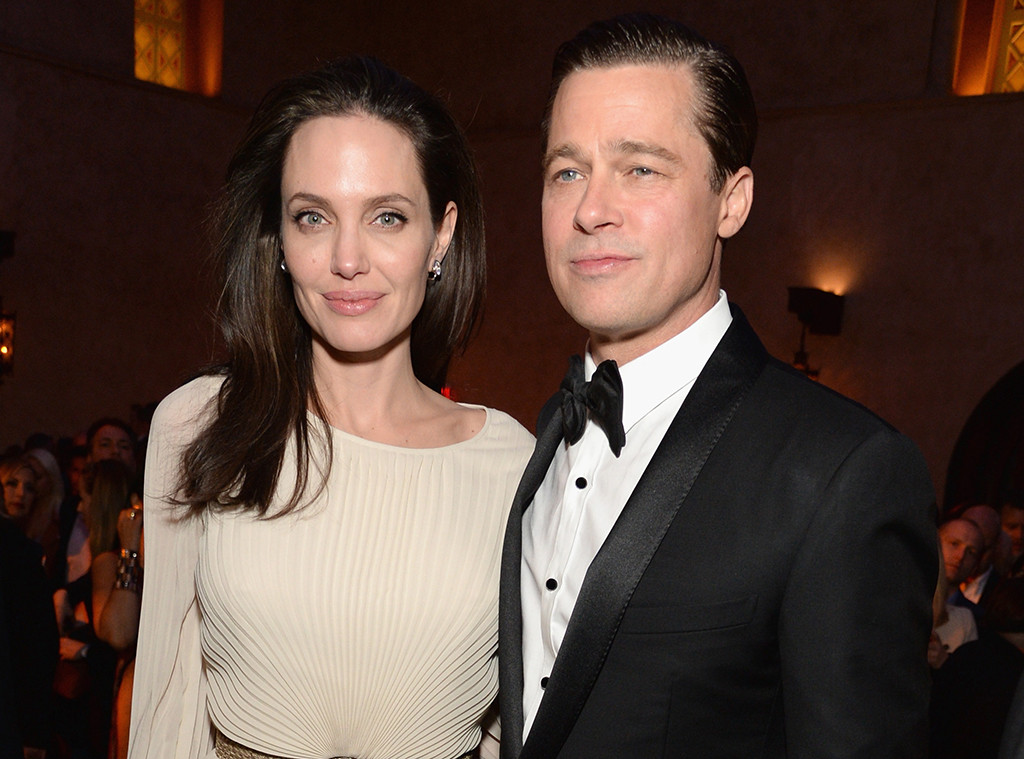 Michael Kovac/Getty Images for AFI
So, there are still those hopefully enduring arrangements to be made and papers to sign that will grant Jolie and Pitt the respective scenarios they envision, or something close enough to it.
"They will continue to iron out custody and financial settlements," the initial source told us this week after the judgment, "but restoring single status was mutually agreed upon. The divorce process has been emotionally draining and stressful.
"It's been a long and grueling few years, and they want to get on with their separate lives. They both feel that can continue to happen now."
Despite the fact that there hasn't been a photo of Pitt and Jolie taken together for three years (no harmonious, look-how-we-all-get-along Instagram posts—or any Instagram posts—for those two), seemingly an indicator that their lives are very separate already, they have remained in a wait-and-see-what-the-other-is-doing, act-and-react limbo since Jolie filed for divorce on Sept. 19, 2016.
Jolie's initial request for full custody and a brief investigation into Pitt's conduct during an argument with son Maddox aboard a private plane while the family was flying from London to Los Angeles shadowed the first few months of their shocking-no-matter-what-the-circumstances breakup after two years of marriage and more than 11 years together.
After Pitt was cleared, every step forward—Maddox and his dad working on their relationship, Pitt traveling to Cambodia to be near the kids while Jolie was there promoting a film, Pitt and Jolie talking again (first just through their lawyers and, eventually, to each other), his first major reappearance in public, her first TV interview, his first post-split magazine cover, then her first post-split magazine cover—was a major development as the unfortunately dramatic breakup careened toward its inevitable conclusion, a legal divorce.
Instead, they put the proceedings, not quite on hold, but on the back burner while they tended to their family's needs, the emotional well-being of Maddox, Zahara, Shiloh, Pax, Knox and Vivienne trumping all else and prompting Jolie, as she recalled to Vanity Fair, to do her crying in the shower alone so as not to traumatize them further. To help maintain the air of normalcy amid the huge upheaval there were trips to Whole Foods, movie nights and sushi dinners, while Jolie has also called upon her no-longer-estranged father, Jon Voight, for support.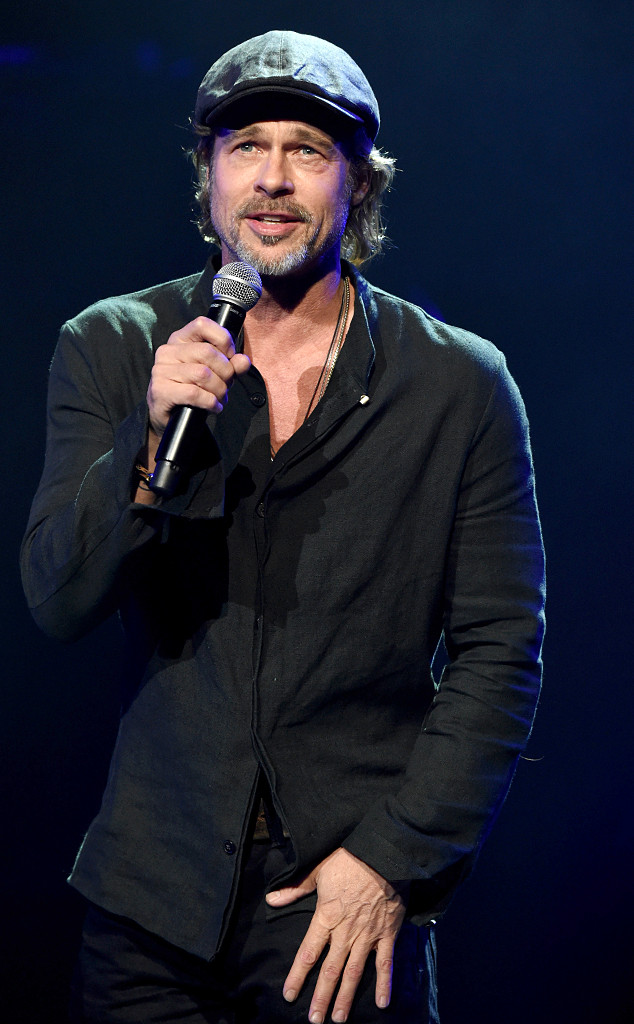 Kevin Mazur/Getty Images for The Chris Cornell Estate
"I'm much better at covering up," he told the magazine. "And it's hit me smack in the face with our divorce: I gotta be more. I gotta be more for them. I have to show them. And I haven't been great at it."
Because he wasn't going out at first, dating rumors remained at bay, but once he did resume his social life, the are-they-dating speculation soon followed. He was linked to everyone from Kate Hudson, Sienna Miller and Jennifer Lawrence to Charlize Theron, Elle Macpherson and MIT professor Neri Oxman, some of whom were already seriously involved with other people. Since she was rumored to have been hooking up with Pitt, Hudson has welcomed a daughter with Danny Fujikawa, and Oxman (who when rumored to be Pitt's love interest actually seemed the most likely candidate of the bunch so far) married a hedge fund manager in January and was expecting her first child this spring.
Lawrence, who's now engaged to Cooke Maroney, had heard worse things about herself. On Watch What Happens Live last year, she said she had met Pitt exactly once, in 2013, so the rumor was "very random. But," she added, "I also wasn't, like, in a huge hurry to debunk it."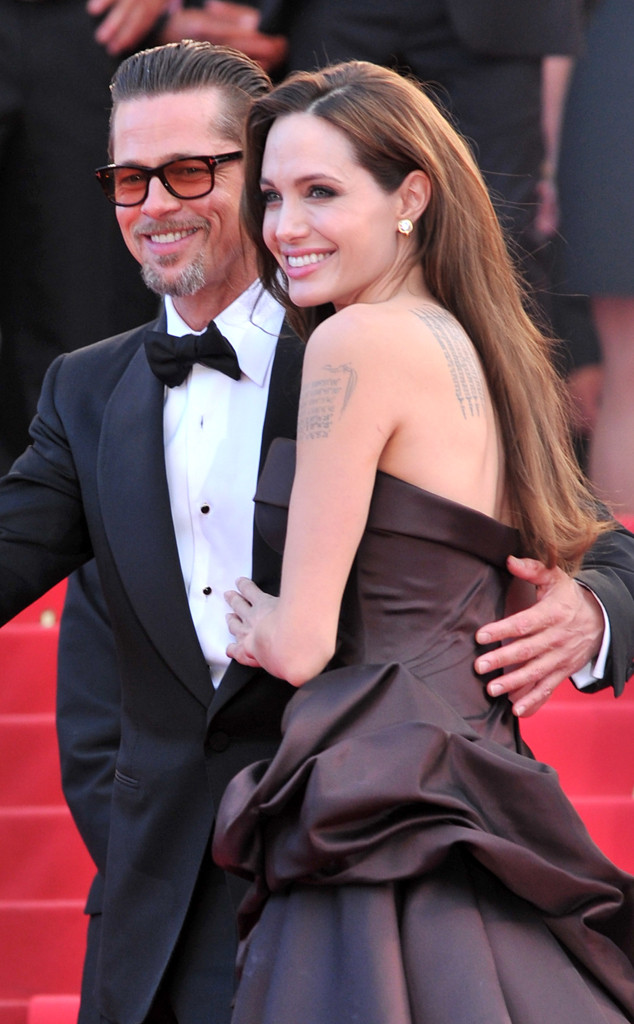 George Pimentel/FilmMagic
In addition to not reuniting with Aniston, another thing Pitt is not doing is getting back together with Jolie.
The delay in their divorce proceedings of course prompted speculation/hope/disbelief that maybe they were trying to work it out, but working on their relationship—something they needed to do for the kids' sake—didn't translate to a desire to repair their marital relationship. They may have needed to wait a beat, but the divorce is moving forward.
Pitt's primary focus has been getting back into and remaining in his kids' good graces, and, since he at first was only granted supervised visits, his road back to normalcy was more arduous than some. Bit by bit, more time was spent together and Jolie purchased a house near their former family home, where Pitt still lives. In the summer of 2017 she called the move "a big jump forward for us," adding, "we're all trying to do our best to heal our family."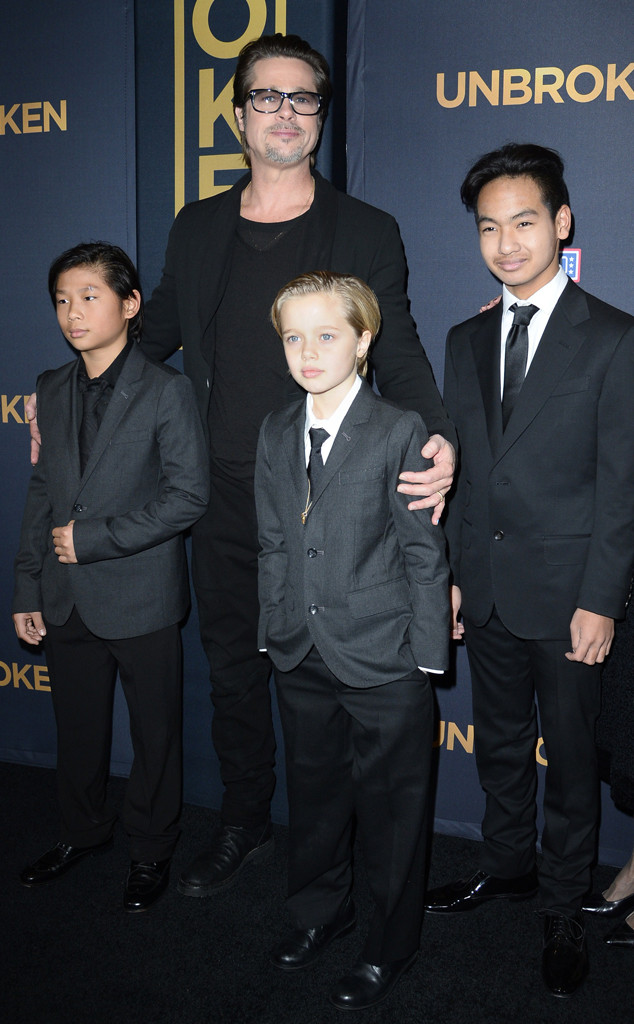 ROBYN BECK/AFP/Getty Images
That is the path Pitt has stuck to since.
He spent his 55th birthday with the kids in December, which, after a few major holidays spent away from them was "a huge deal for Brad and something he has wanted for a long time," a source said. "It was the first time they had spent the night [at his house] and meant the world to him. It was a great birthday present and he's looking forward to spending holiday time with them in the coming days." (As part of their November agreement, Jolie and Pitt made respective holiday plans with the children.)
A source told E! News in March that he and Jolie had been continuing with weekly therapy sessions and were "both working to come to a more civil and productive place so that the best interests of the kids can be served."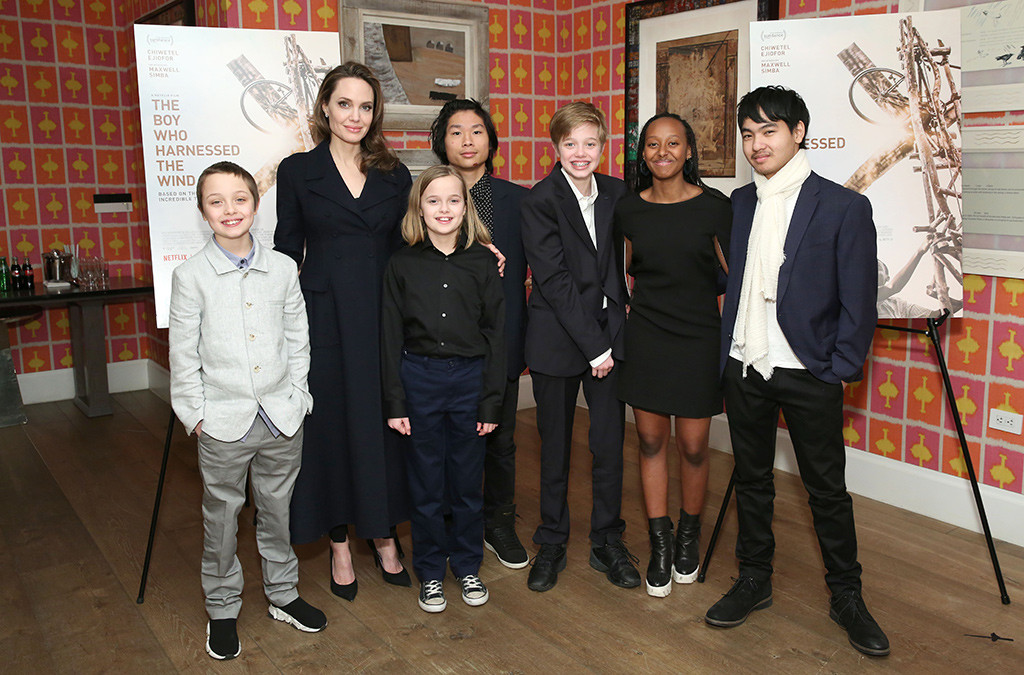 Monica Schipper/ Getty for Netflix
For Pitt, who took issue with Jolie including the kids in her 2017 Vanity Fair interview, he "always wanted the kids to be raised in the most private setting possible," the insider said last month. "He's never been a fan of parading them around public places or red carpets." As for Jolie, the source added, she felt as though the kids were old enough (they're between 10 and 17 now) to decide for themselves if they wanted to be out and about or not. (She and Pitt used to take the kids to age-appropriate film premieres and events together, but she has been the only one taking them to events since they split up.)
Looking at the judgment entered in L.A. Superior Court on April 12, there is no disclosed time frame in which to expect any issues still hanging over their heads to be resolved.
But Pitt's near-future calendar is starting to come into focus, and it could be packed.
Source: Read Full Article