Melissa Gorga Reads Cruel Text About Teresa, Denies Claim She Sent Giudices to Prison
June 6, 2023
In response to Teresa Giudice suggesting it was Melissa Gorga's fault she spent time behind bars on "The Real Housewives of New Jersey" reunion, Melissa read a text allegedly from Jacqueline Laurita that savagely trashes Teresa's appearance and more.
The first part of the "Real Housewives of New Jersey" reunion special ended with Teresa Giudice suggesting that she believes it was sister-in-law Melissa Gorga who sent her and ex-husband Joe Giuidice to prison.
Well, Melissa wasn't going to take that one sitting down And when Teresa tried to rope former co-star Jacqueline Laurita into the story as someone backing her story, Melissa shared a text allegedly from Jacqueline that ripped Teresa to shreds in a preview of Tuesday's Part 2.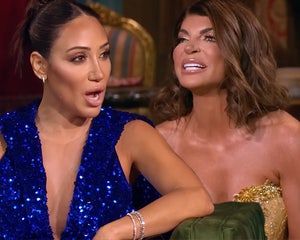 Teresa Giudice Blames Melissa Gorga for Her Prison Stint as Feud Explodes on RHONJ Reunion
Look, tensions were high and there was a lot of ugliness going on between the women (and their husbands) on that set, but everyone was taken aback by the savageness of Jacqueline's alleged words, and the fact that Melissa just put them out there publicly like this.
Unable to render YouTube Video.
"Jacqueline's gonna come after you," Teresa warned Melissa after she read the private message. To this, Dolores Catania could only agree, adding, "Sleep with one eye open. This is bad for you, Melissa. You're going down."
Yes, Teresa pushed her buttons when she suggested that it was Melissa and her brother Joe Gorga's fault she and Joe Giudice wound up going to prison, but Melissa did a pretty good job of deflecting that, even after Teresa clarified her comments.
"I'm not saying they're responsible," Teresa said of Melissa and Joe Gorga, but "they hung out with people who were responsible for that happening." According to Teresa, it was Jacqueline who told her this. She also specified that she didn't believe anyone was gunning for her, but rather they were trying to take down her then-husband.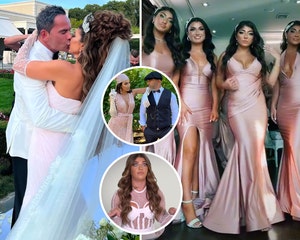 How Joe & Melissa Gorga's Absence Nearly Derailed Teresa Giudice's Wedding Day
"It's very sad that my own family was hanging out with people that were trying to hurt us," Teresa lamented, but Melissa was having none of that. She quickly reminded her sister-in-law, "Teresa, we didn't commit mortgage fraud. You did, doll face. Like, stop. Stop. Stop blaming other people."
That could have and maybe should have been enough, but for Melissa, it was definitely not enough. She also decided to take Jacqueline fully out of Teresa's corner after Teresa insisted Jacqueline would probably come out publicly and back what she was saying.
Even though Jacqueline wasn't there to give her okay, Melissa decided to share a text Jacqueline had allegedly sent to Jackie Goldschneider a year prior that tore into Teresa.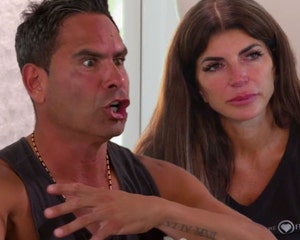 Luis Surprises Teresa with Explosive Rant Against 'Devilishly Calculated' Joe Gorga
This was easily one of the most brutal and uncomfortable personal attacks. Melissa's goal was to discredit Jacqueline as a reliable ally for Teresa. If the text is true, she certainly may have done just that, but the women are right in that Jacqueline may not have wanted the whole world to know what she wrote!
"To Jackie Goldschneider. I know I shouldn't care, but her arrogance, voice and the fact she gets away with way too much after being a nasty a–hole bothers me," the alleged text read (we also got a nice graphic of it so we could read along). "She is a low-life trash bucket. She's stupid, but also very calculating."
All of that was brutal enough, but it was from here that the alleged text got very nasty and personal, trashing Teresa's physical appearance. Melissa, however, just continued reading.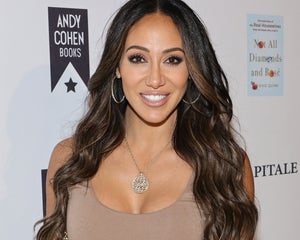 Melissa Gorga on Rumors She's Quitting RHONJ After Explosive Reunion with Teresa Giudice
"With her two facelifts, eye lift, nose job, shaved forehead, Botox, fillers and new boobs she is still so ugly and thinks she's a goddess," the alleged text continued.
"No, I'm not bitter at all! Lol!" the alleged message concluded. "Every time I see something on her, it irritates me all over again. (OBVIOUSLY! Lol!) She's infamous for being a dumb, classless train wreck. She doesn't get it."
Andy Cohen has suggested that the tension between the two sides of the family — which has been a driving storyline for years — has reached such a breaking point, it's put the show at a bit of a crossroads. Both Teresa and Melissa are well-liked by fans, but they've also made it clear they hope to never talk to one another again after this reunion.
Their feud reached epic new heights during the just-completed season, with their storyline culminating in Melissa and Joe Gorga deciding not to come to Teresa's wedding to Luis Ruelas. The snub was the final straw, seemingly breaking their tenuous relationship for good.
The explosive reunion between the women — and everyone else that's part of the cast — continues Tuesday night with Part 2 of "The Real Housewives of New Jersey" reunion special at 8 p.m. ET on Bravo.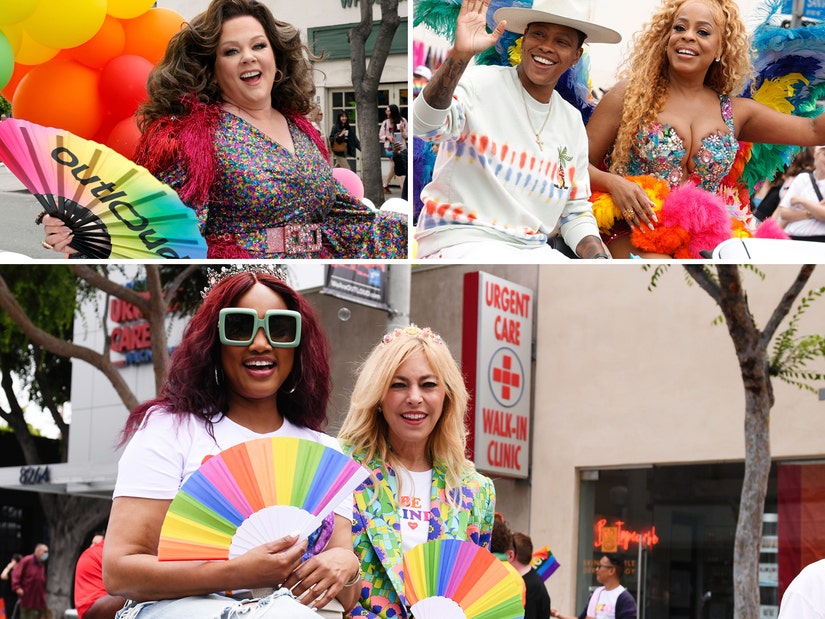 Source: Read Full Article