Meghan Markle's BFF Has a Framed Picture of Herself and Kate Middleton
December 17, 2018
Unlike most members of Meghan Markle's family (looking at you, Thomas Markle), Jessica Mulroney is the soul of discretion when it comes to her relationship with the royals. As The Duchess' best friend and personal stylist, Jessica knows Meghan better than most, but typically refrains from talking about her or sharing any photos of her on social media.
However, Jessica recently shared a video of her Christmas decorations to Instagram Stories, and eagle-eyed fans were quick to notice framed photos from the Royal Wedding on her mantel. Specifically, a photo of Jessica and Kate Middleton walking up the chapel steps.
View this post on Instagram
WATCH 🎄👰🏽! Anyone notice the two cute frames from Meghan and Harry's wedding from Jessica's Instagram story (Jessica is one of Meghan's close friend 👭) . Love that she has got Michael Bublé in the background and Ivy at the end 😂💓 . . The first photo is of her twin sons Brian and John climbing the steps of St George's Chapel, holding Meghan's veil👰🏽😍. The second is of Jessica helping her daughter Ivy and the other young bridesmaids, including Princess Charlotte, walk into the church💓 . . . Very cute! . . . . . #duchessofsussex #princesscharlotte #duchessofcambridge #meghanmarkle #princeharry #katemiddleton #princecharles #princewilliam #princelouis #diana #rachelzane #royals #royalfamily #royalcouple #royalwedding #lfl
A post shared by Meghan (@_duchess_of_sussex) on
Watch the video above to see the framed photo, but FYI it's appears to be this one right here: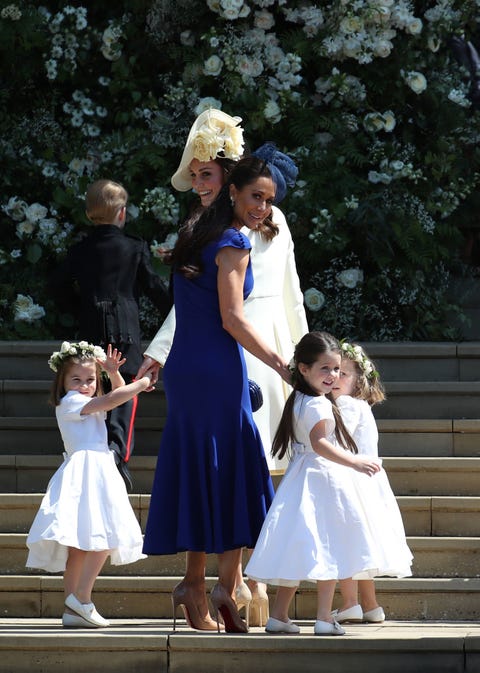 Of course there's also a photo of Meghan, and it happens to be a super sweet snap of Jessica's twin sons holding The Duchess' veil as she walks into church: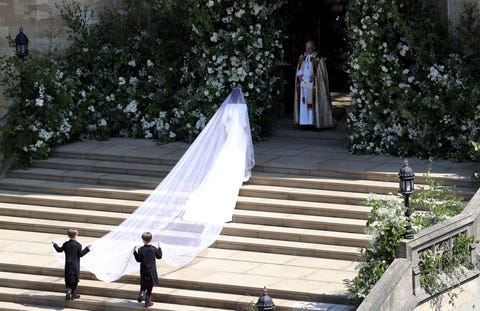 Too cute, right?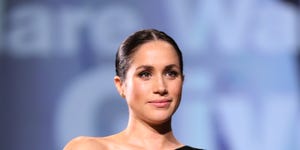 Source: Read Full Article