Matt Healy Kisses Bandmate to Protest Malaysia's Anti-LGBTQIA+ Laws, Leads to Festival Shutdown
July 23, 2023
The 1975 has canceled shows planned for Taiwan and Indonesia after frontman Matt Healy kissed a male bandmate on stage during a three-day music festival in Kuala Lampur, Malaysia, leading the government to shut down the entire festival.
The 1975 is continuing their protest, or at least that's the way it seemed, after a same-sex kiss between frontman Matt Healy and bassist Ross MacDonald led the Malaysian government to shut down the Good Vibes Festival entirely.
The government, under which homosexual acts are illegal, called Healy's behavior "extremely rude," per The Independent, which include the kiss as well as criticism of the government's anti-LGBTQIA+ laws. The government shut down the final two days of the festival.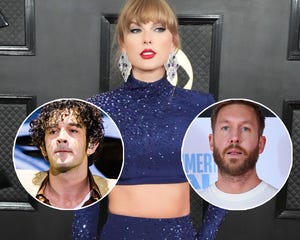 Where Taylor Swift Stands With All Of Her Exes
During their set, Healy said he'd "made a mistake" even agreeing to appear at the festival, per Deadline. "When we were booking shows, I wasn't looking into it," he told the crowd. "I don't see the f—ing point, right? I do not see the point of inviting the 1975 to a country and then telling us who we can have sex with."
Unable to render YouTube Video.
"I'm sorry if that offends you, and you're religious, and it's part of your f—ing government," he continued. "I don't care anymore. If you push, I'm gonna push back. I'm not in the f—ing mood."
He even said that the band had considered canceling their appearance, but ultimately decided to honor the gig because they didn't want to disappoint their fans. Homosexuality is punishable by up to 20 years in prison in Malaysia.
"Unfortunately, you don't get a set of loads of uplifting songs because I'm fucking furious," Healy added, per The AV Club. "And that's not fair on you, because you're not representative of your government. Cause you are young people, and I'm sure a lot of you are gay and progressive."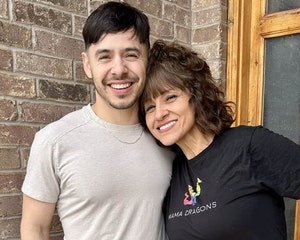 David Archuleta's Mom Also Left Mormon Church to Support Son's Queer Identity
"It's ridiculous, f—ing ridiculous, to tell people what they can do with that and that," he continued. "If you want to invite me here to do a show, you can f— off. I'll take your money. You can ban me, but I've done this before, and it doesn't feel good." The band's set was shut down shortly after.
In a statement released overnight Friday, organizers said, "We deeply regret to announce that the remaining schedule of Good Vibes Festival 2023, planned for today and tomorrow has been cancelled following the controversial conduct and remarks made by UK artist Matty Healy from the band The 1975."
As noted by The Huffington Post, this isn't the first time Healy has acted out in this manner to protest anti-LGBTQIA+ laws. He kissed a male fan during a show in the United Arab Emirate, to protest their government's stance.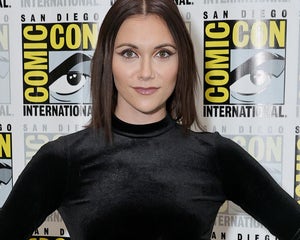 Alyson Stoner Says They Were Fired from Kids Show After Coming Out Due to Discrimination
After the incident in Malaysia, the band unexpected canceled planned stops in Taipei, Taiwan and at the We the Fest event in Jakarta, Indonesia.
"Unfortunately, due to current circumstances, it is impossible to proceed with the scheduled shows," the band said in a statement posted to the We the Fest Instagram page after the incident in Kuala Lampur.
Indonesia's laws are not as strict as Malaysia, with no national law considering homosexual acts criminal, but there are some local laws that discriminate LGBTQIA+ individuals. Taiwan, meanwhile, has no such laws at any level.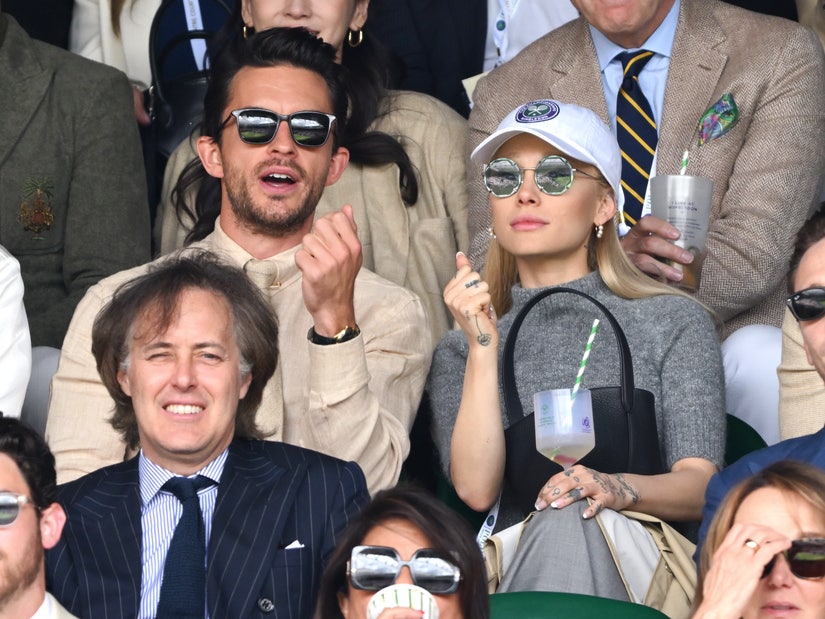 Source: Read Full Article