Kenya Moore's Post About Motherhood Is Gone With the Wind Fabulous
January 9, 2019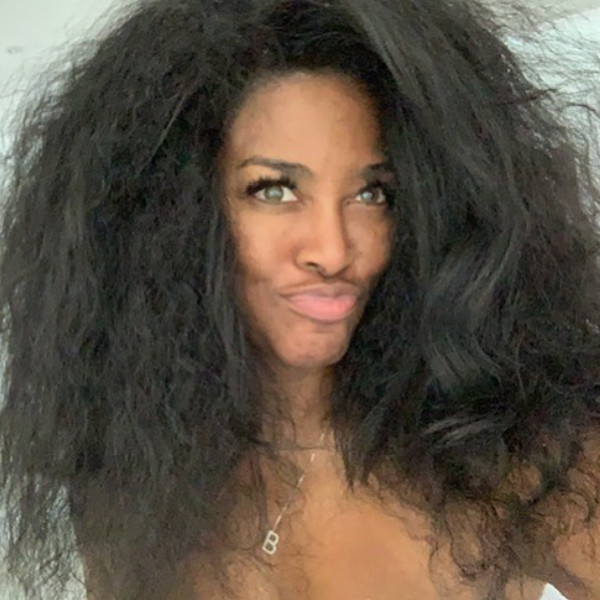 Instagram
Kenya Moore is putting the real in Real Housewives.
More than two months after welcoming her first child with Marc Daly, the former Bravo star is updating fans on her motherhood journey with one hilarious photo.
"When you're a new mom and don't have time to do your hair!" she joked on Instagram with what appears to be a photoshop picture. "I need some @kenyamoorehaircare ASAP! Now available at @sallybeauty #motherhood #allmine #noweave #growrealhair #kenyamoorehaircare #longhair #newmom #reallife."
Bravoholics couldn't help but chuckle in the comments section as Kenya poked fun at the challenges of being a mother.
Real Housewives of Potomac star Gizelle Bryant simply wrote, "Girl!!" LOL.
Kenya went on to respond to some fans' questions about her hair including what symptoms she experienced while pregnant.
https://www.instagram.com/p/Br5OuK-lLi2/
View this post on Instagram
Two sleepy peas in a pod ? #kenyamoore #brooklyndaly #marcdaly
A post shared by Brooklyn Doris Daly (@thebrooklyndaly) on
"My doctor told me and it is a fact. You lose 50-100 hairs per day," she explained to one follower. "While pregnant you don't. Therefore, your hair will naturally be thicker from not losing hair. #ThatIsAll."
She also revealed her hair currently measures about 22 inches. And yes, her hair products will be in 2,200 Sally Beauty stores in February. Twirl on that, y'all!
Funny photos aside, it's no secret that motherhood has brought a whole new level of happiness to the former Real Housewives of Atlanta star.
"My life forever changed in 2018 when God blessed me with my baby @thebrooklyndaly," Kenya shared on Instagram. "She is the love of my life."
She added, "Thank you for all the outpouring of love for this little Angel @thebrooklyndaly. We have received hundreds of gifts and emails and well wishes from people we know and some we have never met."
Source: Read Full Article