Kellogg's New Strawberry Krispies Are Here To Turn Your Breakfast Millennial Pink
December 5, 2018
Guys, I'm a big fan of cereal. I can eat it at any time of the day and be completely satisfied, no ifs, ands, or buts about it. Back when I was a kid, one of my favorite cereals was Rice Krispies. Why? Because it was super light and had the perfect amount of "crackle." Believe it or not, it looks like a new Rice Krispies flavor is going to be my favorite cereal as an adult, because Kellogg's new Strawberry Krispies are finally here. The new flavor tastes like — you guessed it — strawberries, and each crisp is freaking millennial pink (!!!). That means I'll get to start my mornings off with my favorite flavor and color. I can hardly wait for a bowl.
Kellogg's announced Strawberry Krispies on Dec. 4, 2018, and it's debut is definitely special. According to a press release, it's Rice Krispies' first new flavor in 10 whole years. That's a pretty huge deal for cereal enthusiasts who have been craving a new Rice Krispies flavor (like myself). If you're also someone who has been craving a new taste, you'll be stoked to know that Strawberry Krispies are made with a "natural strawberry flavor" that'll help you start your day on a sweet note.
Plus, like I said, they're millennial pink in color. That's pretty much all the convincing I need to try a spoonful.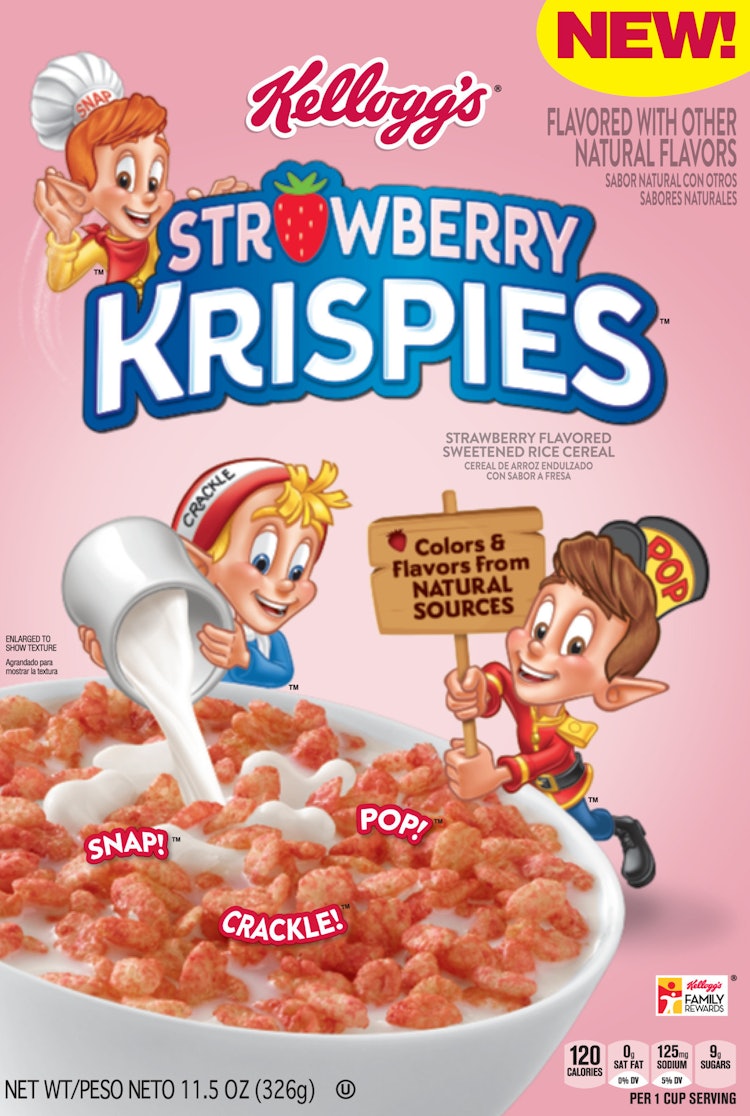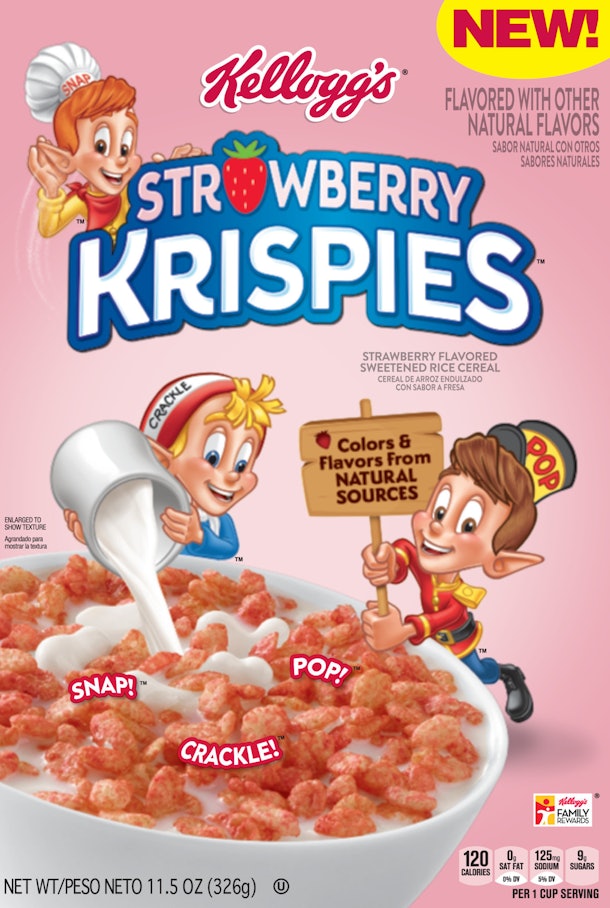 Now, you might be wondering how Strawberry Krispies get their sweet flavor and pink aesthetic. Apparently, the process of creating them is simple. According to a Kellogg's press release, the first process of making the cereal is cooking the grains of rice. Then, the cooked rice is dried, flattened, and puffed to create the Rice Krispies "snap, crackle, pop" that you know and love. Once the rice is puffed, it's coated with sweet strawberry flavor. That's literally it.
It sounds to me like Strawberry Krispies contain the perfect amount of flavor, and I'm stoked to try them for myself. Apparently, Chris Stolsky, Associate Director of Marketing for Rice Krispies, is also excited about the new product. In a press release, he said, "Our fans are explorers who constantly seek new varieties, flavors and possibilities. We are introducing Strawberry Krispies to give them just that, a new cereal with endless moments of goodness packed in each bite."
Yup. Now I definitely can't wait to try a bowl.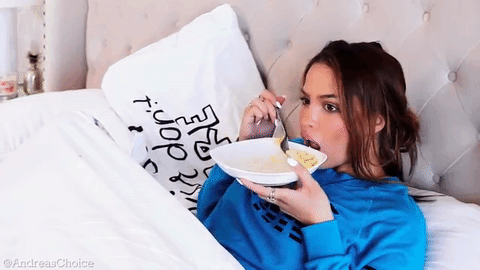 There's one more aspect of the cereal that I'm really excited about (aside from its flavor). Apparently, Strawberry Krispies will turn your milk pink, which means you'll be left with a millennial pink-hued drink when you're done snacking on the Krispies. TBH, there's nothing I'd like more than to finish off my bowl of cereal with a bowl of strawberry milk.
If you agree, you'll be happy to know that Kellogg's latest Rice Krispies flavor will be easy to find. According to a press release, you'll be able to buy a box of Strawberry Krispies at major grocery stores and retailers nationwide. (Just make sure wherever you're shopping sells breakfast food.)
I don't know about you, but I'm looking forward to stocking up and starting my mornings off with millennial pink-colored cereal.
Source: Read Full Article