Kate Middleton's Green Blazer Outfit In Akrotiri Is Definitely A New Look For Her
December 5, 2018
It's pretty much undeniable that Kate Middleton is a total style icon. Her ladylike dresses and coats are always perfectly tailored, sophisticated, and on-trend — in fact, styles of this nature have become synonymous with her look, which is why seeing her in anything else feels borderline shocking. With this in mind, it's no surprise everyone's been talking about Kate Middleton's green blazer outfit in Akrotiri, since it was such a step outside her comfort done. Don't get me wrong: as always, Middleton looked fabulous. She's not normally one to wear a suit of any sort though, and it was downright refreshing to see her try and succeed at rocking this new look.
Middleton and Prince William travelled to Akrotiri, Cyprus, to visit the Royal Air Force personnel of Akrotiri and tour the island base. For a day of walking around, Prince William kept things casual with no tie and a slightly unbuttoned shirt, and Middleton followed suit (literally) by ditching the dress for the day. Instead, she opted for a forest green blazer, a look I've never seen her try before, but immediately loved.
Here's the chic outfit in question, for anyone looking to copy it piece by piece: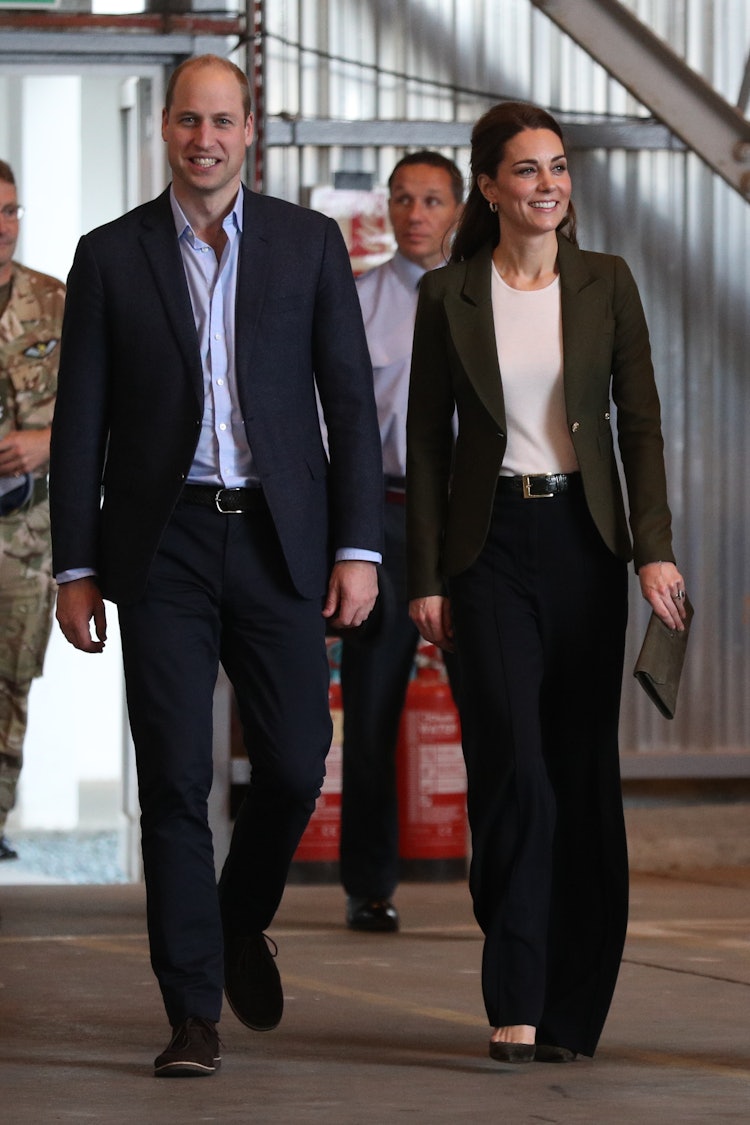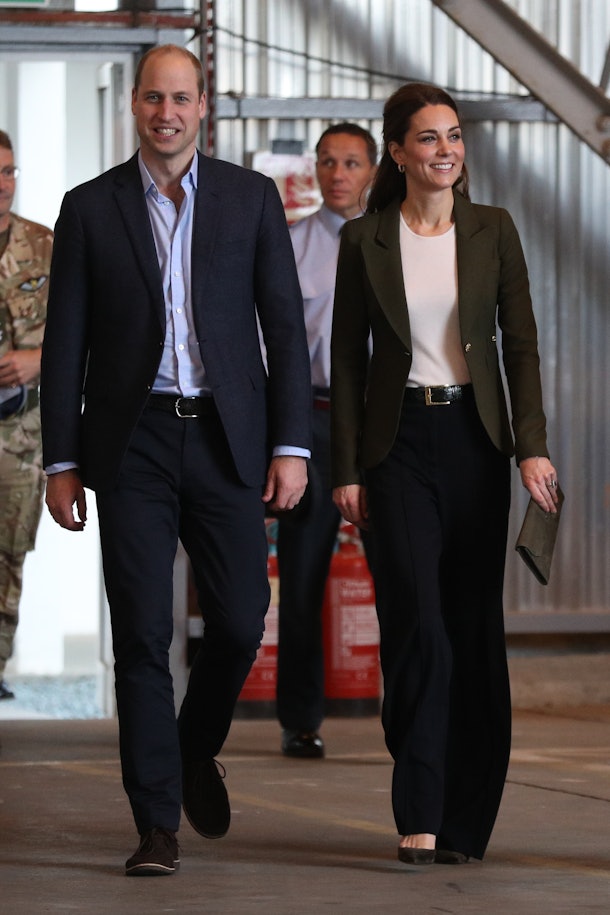 Middleton's blazer is by the brand Smythe, and ironically, it's called the Duchess Wool Blazer ($695, saksfifthavenue.com), worn in the color "Army." She left the blazer open and paired it with some very stylish wide-leg pants and a a simple white top, plus what look to be forest green suede (or possibly velvet?) pointed heels.
She accessorized with a matching forest green clutch, small gold hoops, and a green croc-embossed belt with a gold buckle. Also, no nailpolish: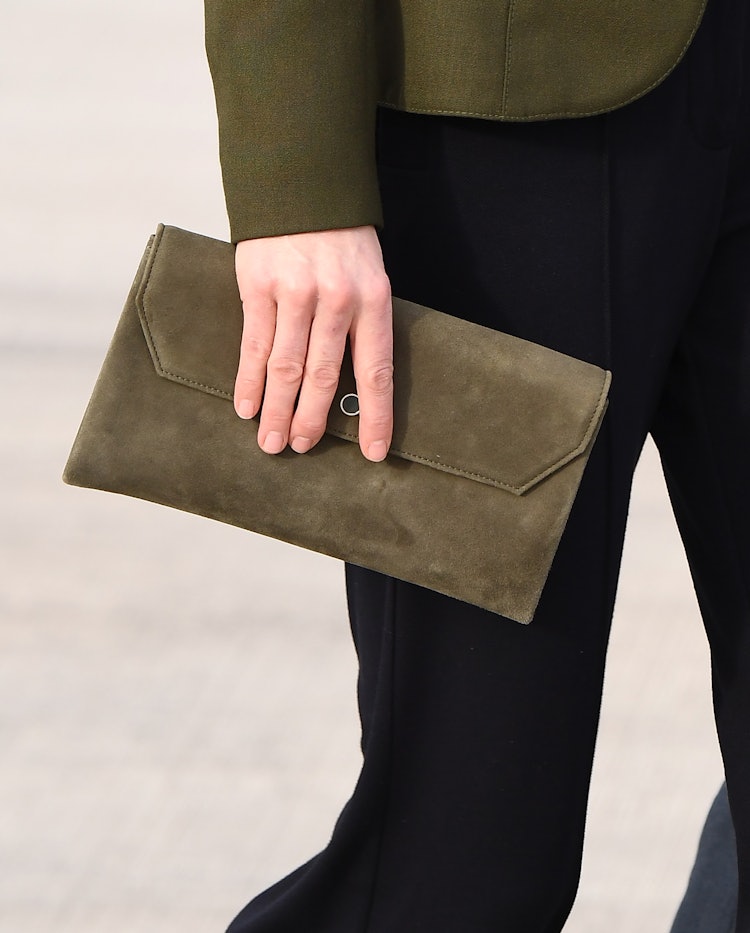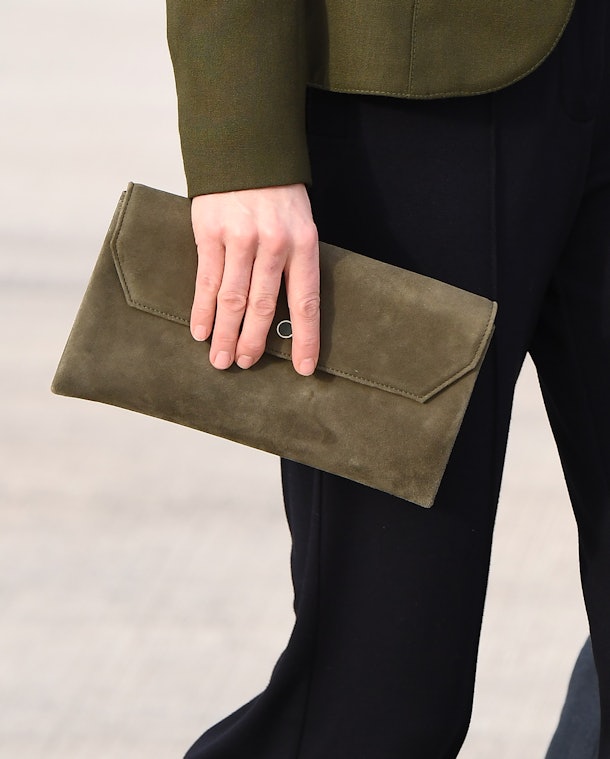 With one outfit, Middleton has basically redefined the girl boss look forever. She makes businesswear look chic, people! To wear suiting in such a stylish way would typically be something I'd expect from Meghan Markle, but Middleton has really proved that she can blazer with the best of 'em. And considering this Smyth version comes in ten colors, I've got my fingers crossed she stocked up on a few more shades — I would love, love, love to see her in the "Cloud" blue version, since blue has always been her go-to hue.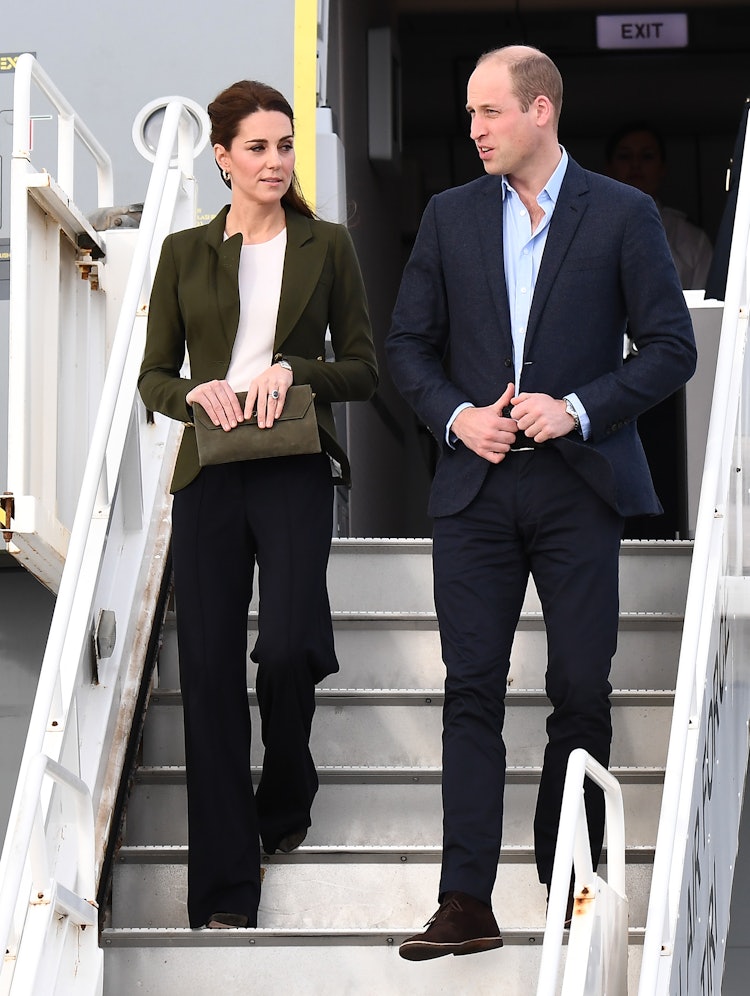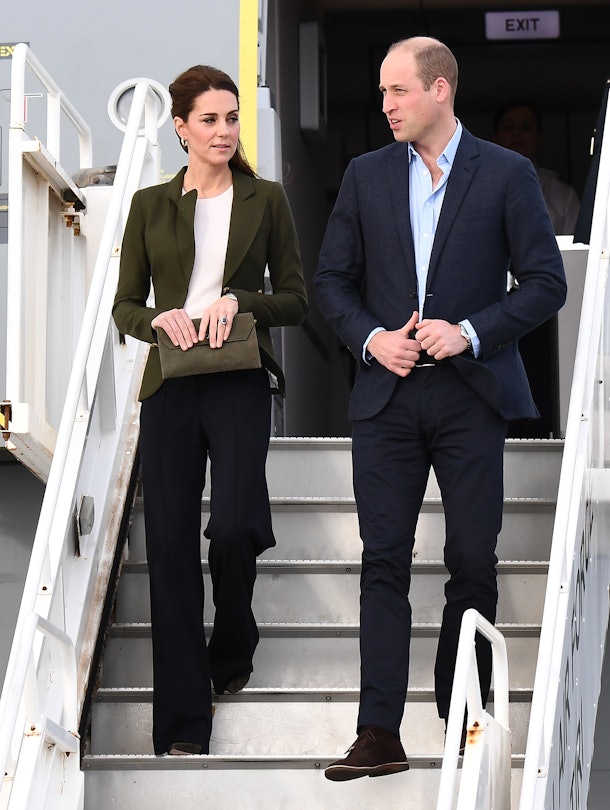 Even though it was definitely a new look for Middleton, the duchess certainly seemed at ease as she toured the Akrotiri base and met with the RAF personnel: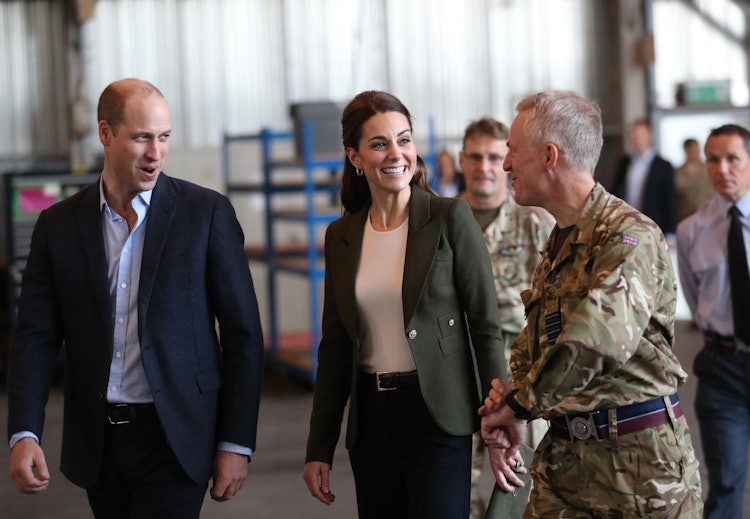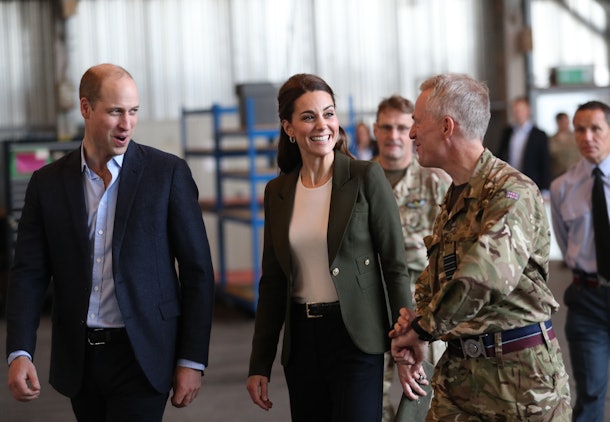 In fact, opting for pants proved the right choice, given that she could bend down to properly greet her tinier fans: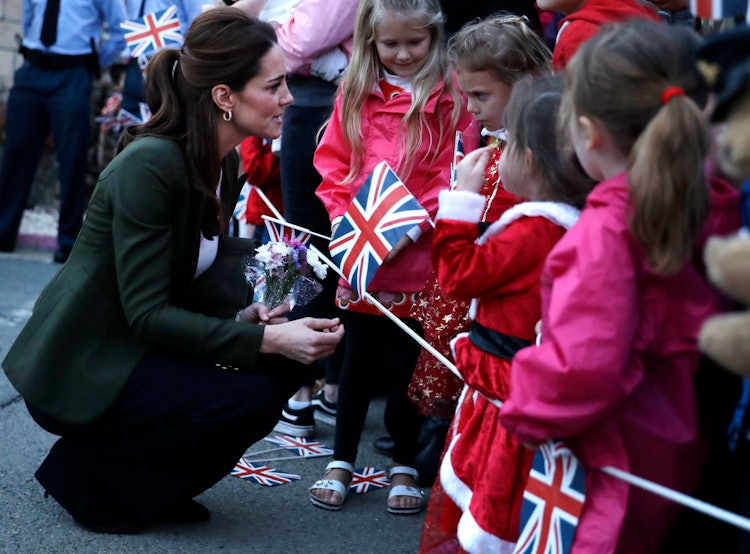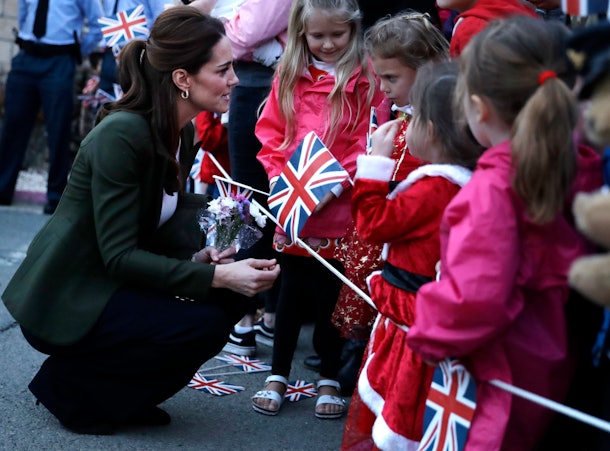 Seriously, could these photos be any more adorable?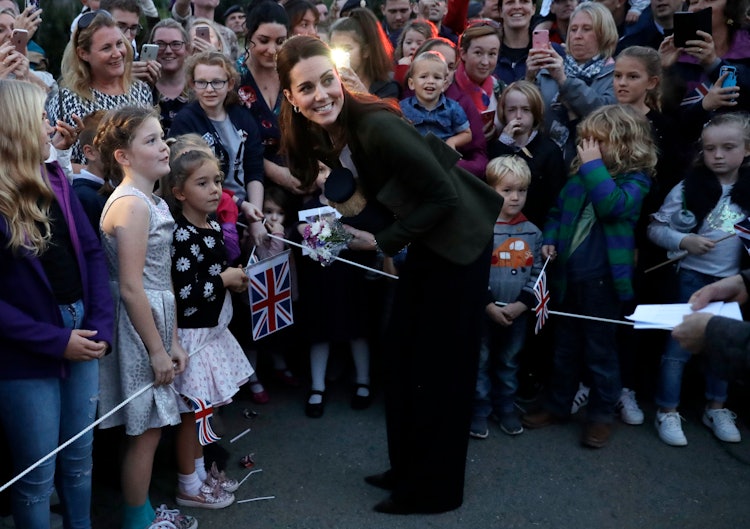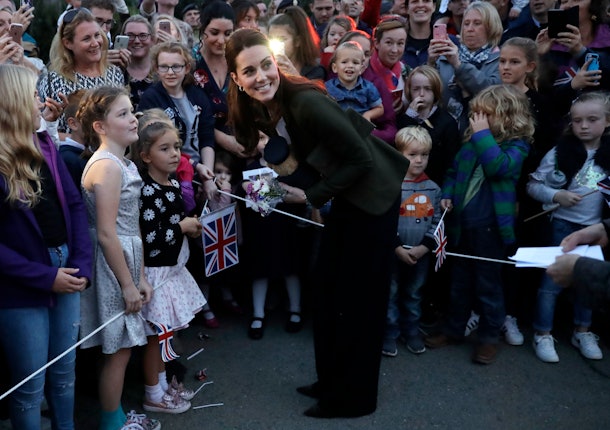 I never doubted Middleton's could pull off a pantsuit, but I'm nonetheless impressed that she decided to shake things up, as she really does gravitate to a sort of uniform when it comes to royal affairs. What's more, not only did she rock a blazer, but she paired it with trendy touches — chunky gold hoops, a bold belt, wide-legged bottoms — that really upped the cool-girl ante. Personally, I'm so here for Middleton's more relaxed look. She's not a regular duchess, she's a Cool Duchess!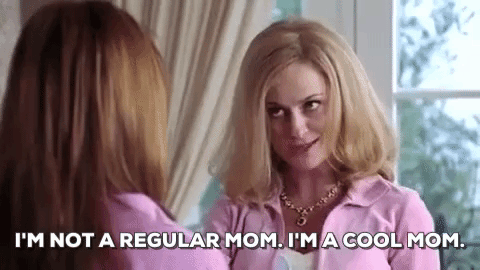 Source: Read Full Article