Is Priyanka Chopra's Dog More Famous Than She Is?
May 15, 2019
Bollywood star turned Hollywood icon Priyanka Chopra is living a very charmed life. She's got a red-hot career, a brand-new marriage to music superstar Nick Jonas, and is considered to be one of the most beautiful women in the world.
The multi-talented Chopra is constantly on the go, but she always makes sure to take care of one very special companion – her longtime pet, her dog Diana.
Priyanka Chopra's epic career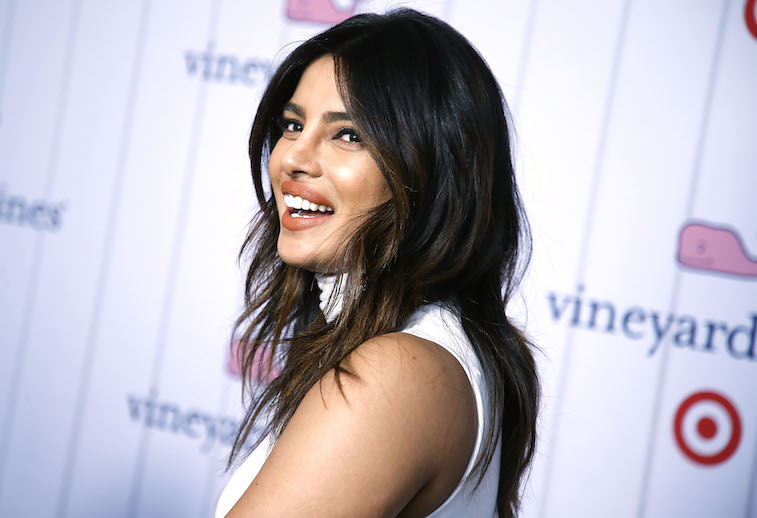 Priyanka Chopra traveled all over the world as a child. Her parents were doctors in the Indian army and took young Priyanka with them on medical missions until it was time for her to focus on her own education.
She went to school in America, and although she was often teased by other children at school for her foreign accent, she was very successful in school. Once she moved back to India, her parents realized that her extraordinary beauty made her the perfect beauty pageant participant.
Chopra started her career by winning a succession of beauty pageants before turning her attention to Bollywood movies. Priyanka Chopra became a top star in Indian films in relatively short order, becoming an icon in her own time. It was only a matter of time before Hollywood came calling – in 2015, Chopra landed the leading role in a TV series called Quantico.
The show lasted for three seasons, with Chopra becoming a familiar face to American audiences everywhere. She also worked in music, hosted The Fear Factor, and wrote columns for a number of hugely successful publications. It seems as though there is nothing that Chopra cannot do.
Chopra's dog has a huge social media following
Even the busiest star needs time to unwind with family and friends. Chopra is dedicated to her family and remains very close to her parents. In 2016, she adopted an adorable chihuahua mix dog that she named Diana. Reportedly, she met Diana on the set of a BuzzFeed video and became immediately smitten with the tiny pup's grumpy face.
Ever since adopting Diana three years ago, Chopra and the puppy have been inseparable. She even set up Diana with her very own Instagram account, with a bio that reads, "the apple doesn't fall far from the tree."
Based on the images that Chopra shares through Diana's Instagram, the dog enjoys traveling with Chopra, as well as basking in the sun and lounging on luxurious couches. Diana has been referred to as the most "fashionable pet in Hollywood," due to Chopra's habit of always keeping Diana dressed in the finest doggie outfits. She even purchased a pet carrier worth thousands of dollars to transport her precious pet.
It seems as though Diana and Nick Jonas have bonded well – there are many shots of the dog hanging out with Chopra's new husband, who is referred to as "daddy" in the captions. Priyanka Chopra, of course, is "mommy" to Diana.
While Diana certainly has a large Instagram following (well over one hundred thousand followers) Chopra still has a larger social media presence, with over 39 million Instagram followers.
Will Priyanka Chopra expand her family?
Following Nick Jonas and Priyanka Chopra's marriage in December 2018, fans have been wondering when the attractive pair will start thinking about having children.
While they have both opened up in the past about their mutual desire to have a large family, they might also wait a couple of years and enjoy each other's company before welcoming children. No matter when Jonas and Chopra decide to expand their family, for now, they have at least one furry child to keep them company – their faithful pet, Diana.
Source: Read Full Article