'Hound Dog' Sounded Different to John Lennon on Different Days
June 1, 2021
"Hound Dog" had an unusual impact on John Lennon. The track sounded very different to him from one listen to the next. Here's a look at what John said about the classic rock 'n' roll song during a famous interview — and the two very different covers John released of that song.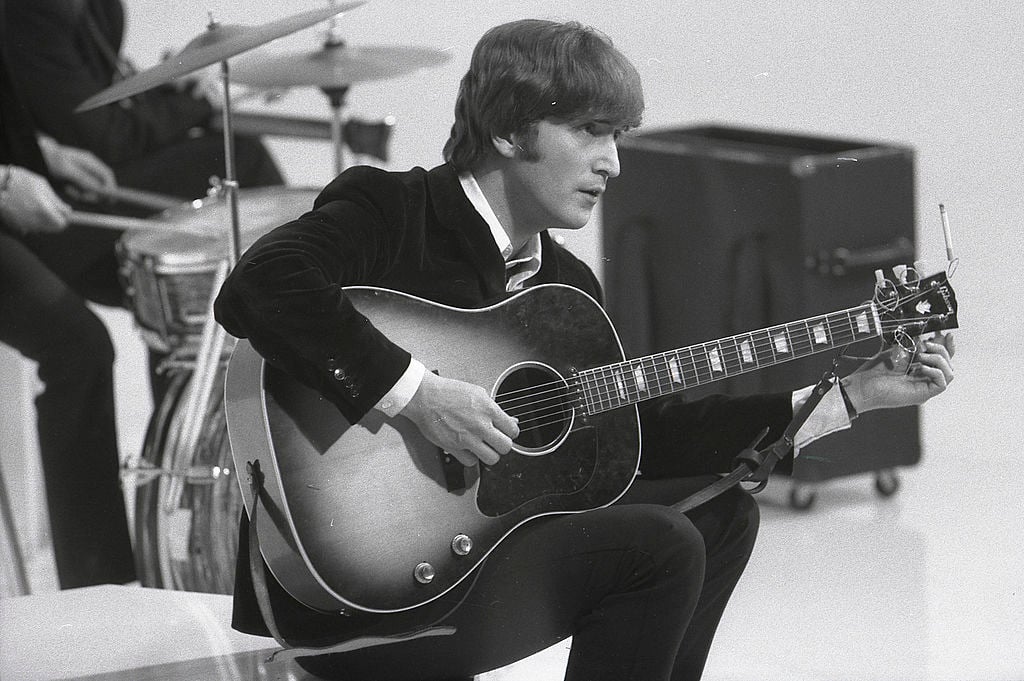 One of Elvis Presley's songs sounded different to John Lennon based on his mood
In the book Lennon Remembers, John discussed a lot of older music. He discussed Chuck Berry, Elvis Presley, Jerry Lee Lewis, and many more. He mentioned how Buddy Holly's music and a famous rock 'n' roll song didn't feel consistent to him.
"Sometimes I used to listen to something, I don't know, Buddy Holly or anything, one day the record would sound twice as fast as the next day," John revealed. "Did you ever experience that on a single? I used to have that, like 'Hound Dog' or something, one day it'd sound very slow and one day it would sound very fast. And it was just the mood, just my feeling towards it. The way I heard it. So it can do that."
To be clear, John did not specify which version of "Hound Dog" he was referring to. Big Mama Thornton, not Elvis, was the first artist to record the song, and many artists recorded it after her. However, considering John discussed Elvis at length in Lennon Remembers and Elvis' cover of "Hound Dog" is the most famous version of the track, it's possible he was discussing the King of Rock 'n' Roll's rendition.
John Lennon released two very different versions of 'Hound Dog'
Interestingly, John had a history with "Hound Dog" beyond just hearing it differently. The Beatles covered the song during live shows but no recording of the cover exists. John covered it himself live and his performance was included on the posthumous album Live in New York City. It's the only song on Live in New York City that wasn't a Beatles song or one of John's solo songs. This version of "Hound Dog" was not released as a single, however, the album reached No. 48 on the Billboard 200, remaining on the chart for 17 weeks.
In addition, some editions of John Lennon/Plastic Ono Band include a song called "Elvis Parody." The track is a musical melody of three songs which Elvis either covered or originally performed — "Don't Be Cruel," "Hound Dog," and "When I'm Over You" — where John mostly sings gibberish. It's not really a parody so much as a cheeky jam session. "Hound Dog" clearly had an unusual impact on John when he listened to it. In addition, John covered it on multiple occasions — sometimes more faithfully than others.
Source: Read Full Article