Here's Why Kate Middleton Probably Isn't on Meghan Markle's Godparent Short List
January 11, 2019
In case you didn't get the royal memo, Meghan Markle and Prince Harry's first child is due this spring! And you know how the saying goes: first comes love, then comes marriage, then comes an extremely extra christening complete with an ancient lacy dress and a mile-long list of godparents.
So, which lucky people who aren't named Samantha Markle will make the cut? Unclear, but almost certainly not on the list is a Duchess by the name of Kate Middleton. And no, it has nothing to do with the reported "feud" between her and Meghan.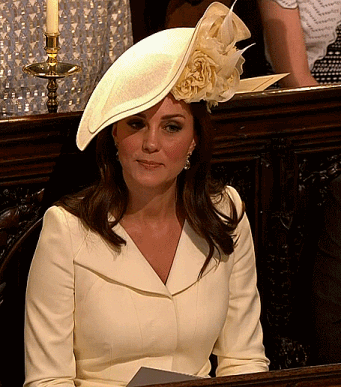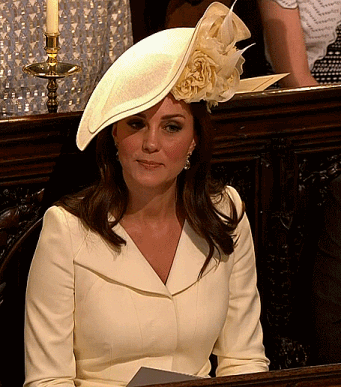 So Wait, Then Why Won't Kate Be Godmother?
It's just sorta how the royals do things: siblings (and presumably their significant others) simply are not godparent material! In fact, neither Kate nor Prince William should expect to be godparents to lil' Thomas Markle Jr. Jr., and for what it's worth, Harry isn't a godparent to either his niece or his nephews. If you're looking for an official explanation, royal correspondent Robert Jobson said (around the time Prince George was being christened) that because he's an immediate relative, Harry "will have a role in [the baby's] life anyway."
That said, it's possible Harry and Meghan could bend protocol and name Kate and William godparents. Crazier things have happened, and it's not like family members are totally off limits! In fact, the Cambridges have some distant fam on their list of godparents, including Laura Fellowes (Princess Diana's niece), Adam and Lucy Middleton (Kate's cousins), and Zara Tindall (William's cousin).
Okay, Fine, So Who *IS* on Meghan and Harry's List?
We have a full breakdown right this way, but some highlights include…
Jessica and Ben Mulroney
Aka Meghan's best friend/stylist and her husband, whose kids were in Meghan and Harry's royal wedding party!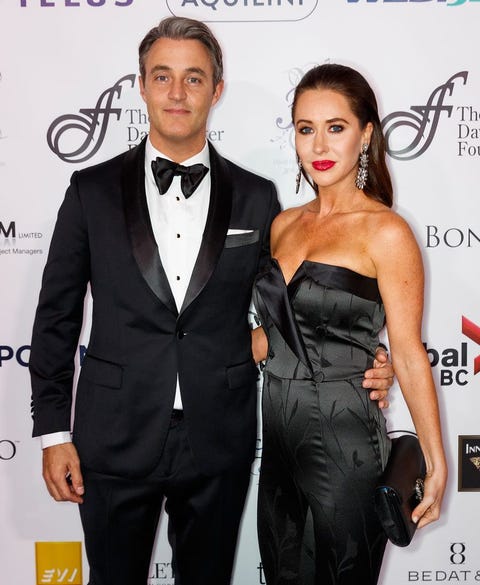 Misha Nonoo
Misha and her ex-husband Alexander Gilkes are rumored to be the people who introduced the Duchess to Prince Harry—which makes sense because Harry and Alexander went to school together.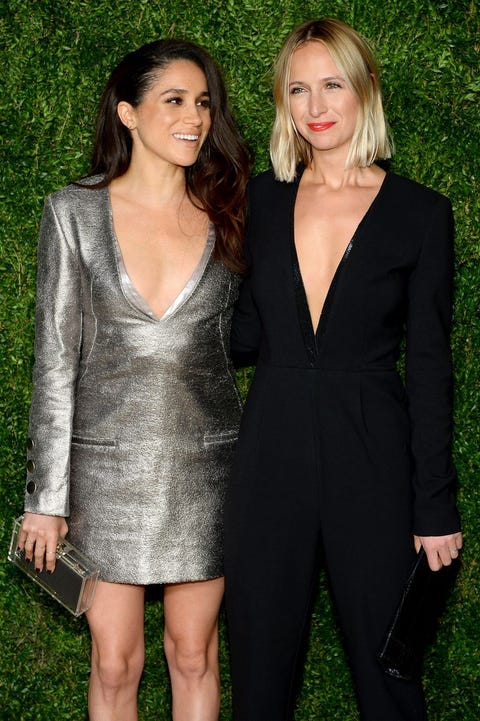 Lindsay Jill Roth
A close friend who Meghan has known since their college days. Fun fact: Meghan was maid of honor in Lindsay's wedding, so the likelihood of her being named a godparent seems pretty damn high.
View this post on Instagram
#Repost @meghanmarkle. #rehearsaldinner #maidofhonor #nyc @reem_acra …. "I have to put this picture up because @lindsayjillroth looks SO beautiful here. I can't take it." #blushingbride #friends
A post shared by Lindsay Roth (@lindsayjillroth) on
Zoe and Jake Warren
Friends of Harry's whose daughter was also in the royal wedding. FYI, Jake was one of Princess Diana's godsons so there's a strong family history there.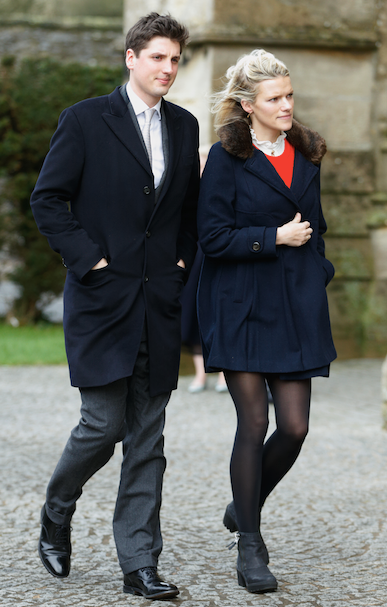 George and Amal Clooney
Meghan and Harry are super chummy with the Clooneys, and The Daily Mail recently reported that they're "all but confirmed" to be picked, with a source saying "Amal and Meghan have been close for years, and Harry and George have become buddies because of that. They're much closer than the headlines let on." Side note: How do I get invited to their double dates?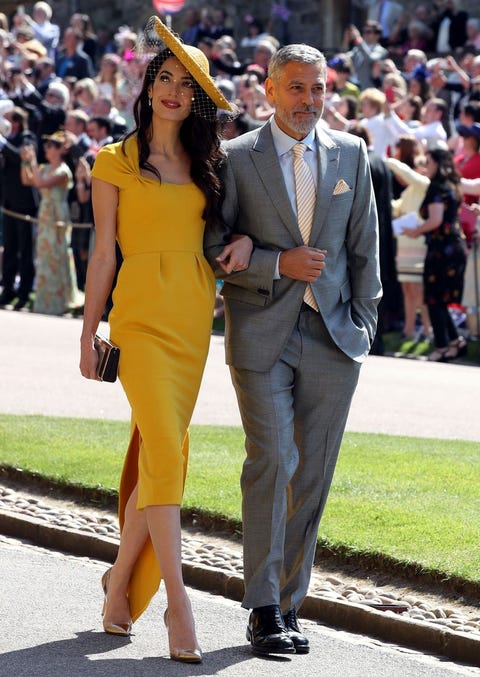 Again, it's possible that Harry and Meghan will be all "Protocol? F*ck that noise" (but way more posh) and pick Kate and William to be godparents, but I wouldn't get your hopes up.
Source: Read Full Article