Game of Thrones Has Been Dropping Clues About THAT Arya Moment For Quite Some Time
April 29, 2019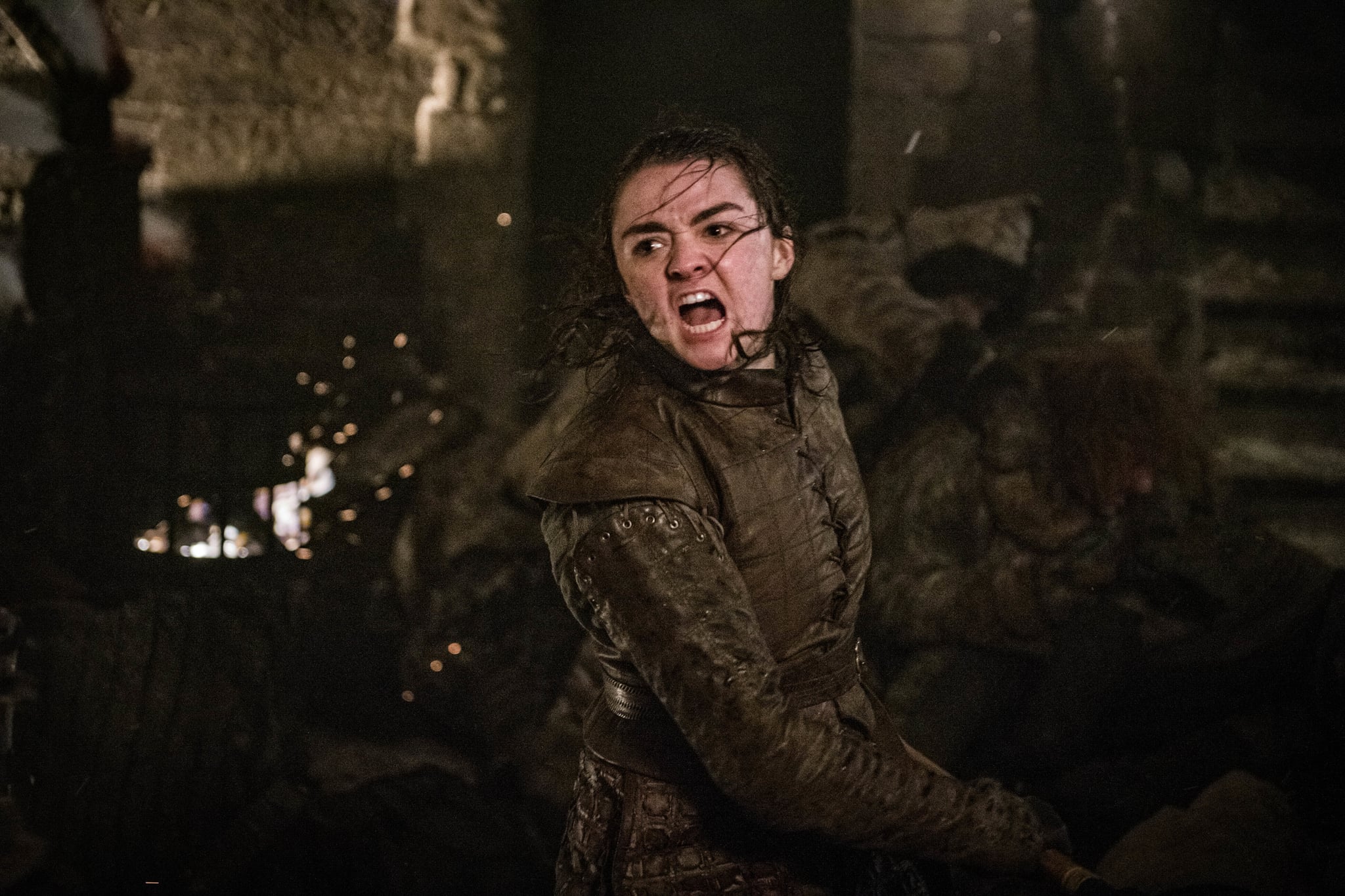 Warning: HUGE Game of Thrones spoilers below, so proceed with caution.
There's a particular scene during the bloody Battle of Winterfell in Game of Thrones
that makes it clear just how far Arya (Maisie Williams) has come since the first season, if you somehow hadn't already noticed. She's up on the wall of her family's ancestral home, effortlessly taking out wight after wight with her fancy new dragonglass spear in a way that actually, genuinely made me say out loud, "Wow." (To be fair, it's not the first time she's made me do that.)
From scrappy pre-teen, to bloodthirsty Faceless Man, to a full-blown Stark warrior, Arya has had quite the journey over the course of the last eight seasons, which all culminates in the battle against the White Walker army in season eight's third installment, "The Long Night." Not only does she knock out a ton of wights during her perilous journey through the halls of Winterfell, but Arya also manages to take out the icy big bad himself — yes, Arya Stark kills the Night King.
Source: Read Full Article