Everything We Know About Carola Jain, the Megainvestor Wrapped Up In Fyre Festival
January 25, 2019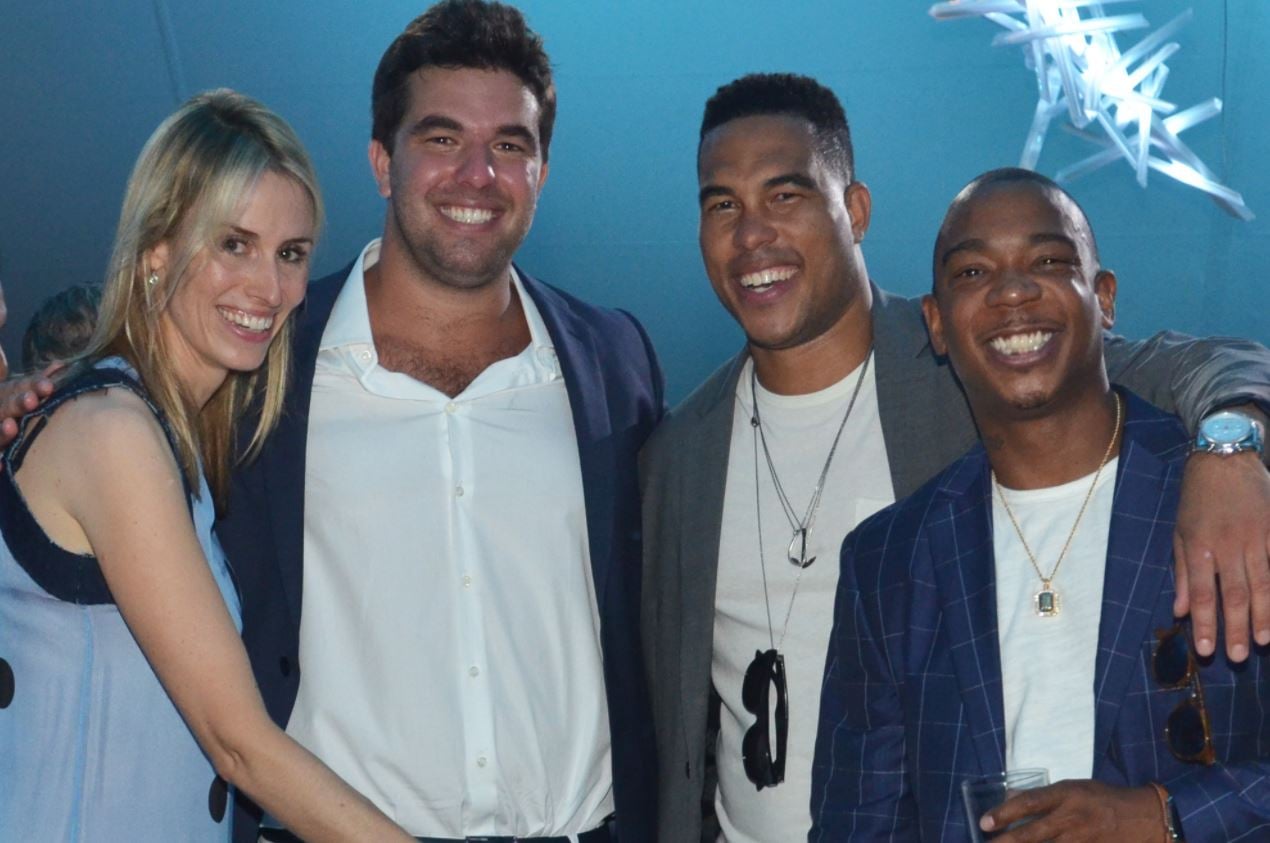 When it comes to the disaster that was 2017's Fyre Festival, there's plenty of blame to go around. When the festival, advertised as an elite, epic music and social media fest for influencers and stars alike, turned out to be a horribly organized fiasco to the point of being a scam, most of the blame fell — rightly — at the feet of Billy McFarland, the entrepreneur whose influencer-focused ventures had finally done him in. But McFarland didn't bankroll the doomed festival himself; prominent and wealthy people poured money into his idea and interacted with him and his ventures. One of the biggest investors? Carola Jain.
Jain (pictured above, with McFarland, Jason Bell, and Ja Rule in 2016) is probably a name that was unfamiliar to most viewers who tuned in to one of the newly released documentaries about Fyre Festival: Netflix's Fyre: The Greatest Party That Never Happened and Hulu's Fyre Fraud. A marketing executive and the wife of a high-profile hedge fund manager, Jain became involved with McFarland and company just as the buzz around Fyre was taking shape. According to a Vanity Fair article that dissected the whole fiasco, Jain invested a huge amount into Fyre.
How much was that? Something to the tune of $4 million. The money made Jain into one of the primary investors in Fyre Media, the company that Fyre Festival was meant to be a cornerstone of. Once the festival went downhill, however, Jain became one of the many investors who sued McFarland over broken promises and misused funds.
According to The Guardian, Jain was just one of many who were defrauded by McFarland — although the sheer amount of her investment put her in a league of her own. Oleg Itkin, a Manhattan investor, sued over a $700,000 loan he had made to McFarland after seeing massively inflated and falsified projections, while Ezra Birnbaum and his company, EHL Holdings, took legal action over their $3 million loan. Jain's $4 million topped them all, and the outcome of that suit is not currently known.
Jain briefly appears in the Netflix documentary, but she's not identified directly and doesn't play a huge role in the story. The clearest reference to Jain comes while the cameras are in the Fyre offices. A blond woman can be spotted, and she's referred to as "the money." Jain is no stranger to moving in high-profile investment circles, though. Her husband, Bob Jain, is a cochief investment officer at Millennium, a major global investment management firm, and spent nearly two decades at Credit Suisse. Carola, meanwhile, is the chief marketing officer at Spartan Race, an obstacle course racing company.
It may seem odd that someone as experienced and financially literate as Jain got caught up in the whole Fyre Festival scheme, especially given how the operation fell apart once the investigations began. But in a way, her involvement just goes to show how good the company — and McFarland — was at painting a rosy picture and how appealing the idea of investing in a shiny new "influencer" inspired idea can be, even for the most experienced of investors.
Source: Read Full Article