Erika Jayne Says Lisa Rinna Told Her to 'Pull Your F—king Sh-t Together' Or She'd Lose Her 'As a Friend'
April 26, 2022
But Rinna says, "I didn't say that"
Erika Jayne says her "The Real Housewives of Beverly Hills" costar Lisa Rinna gave her a serious talking to this past year.
Appearing on "Two Ts In A Pod with Teddi Mellencamp and Tamra Judge," Jayne detailed a tough love moment she got from Rinna — who she was appearing on the podcast with alongside Kyle Richards.
They started off discussing who they had the biggest conflict with in the upcoming season of RHOBH.
"I had more than one," Jayne was quick to answer.
"There's a moment that Lisa and I have a hard conversation," she continued. "Kyle and I have a hard conversation."
"We had a moment. I regret it," Jayne said. "Thank you, Lisa Rinna for having a hard conversation with me."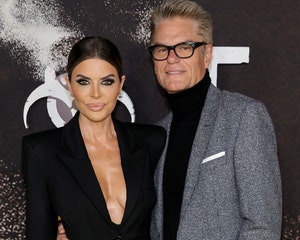 Harry Hamlin Talks Sex Life with Lisa Rinna Ahead of 25th Wedding Anniversary
Later in the episode she appeared to revisit that hard moment with Rinna.
"There is this sort of myth that because the four of us here are friends that we automatically stick up for each other," Jayne explained.
"Lisa Rinna let me have it, on a personal level this year," she revealed. "She also called me and she was like 'Hey you better pull your f—king sh-t together because you're in real danger of losing me as a friend.'"
"I didn't say that," Rinna interjected.
"She gave me the older sister 'hey bitch you better pull your sh-t together,'" Jayne said plowing ahead.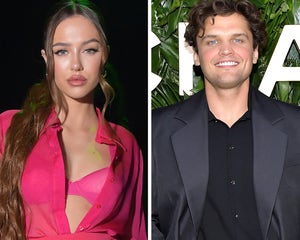 Delilah Hamlin Addresses Romance Rumors with Jack Nicholson's Son Ray
But then Jayne was asked if she felt her own messy and very public legal troubles involving estranged husband Tom Girardi was used as a "scapegoat" by other cast members.
"I feel like my story was overwhelmingly covered in a lot of places … and I couldn't get away from it. And it just kept going on and on and everyday there was a new case filed…there was a new something. And you could not not talk about it," Jayne said.
"That's what we're here to do," she went on. "We're here to talk about what's going on in people's lives. Believe me do you think I wanted to slap on a pretty face and an outfit and go over there and get my ass kicked every day? The answer is no. Is it what I signed up to do? Yes. I had to do that."
Read more about Jayne's legal troubles in the links below: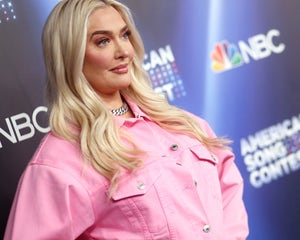 Erika Jayne Accused of Being 'Frontwoman' for 'Criminal Enterprise' In New Racketeering Lawsuit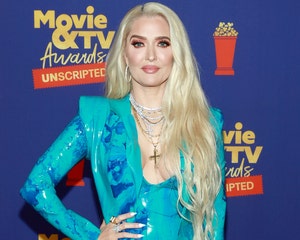 Erika Jayne Denies Involvement After She's Named in New $2.1 Million Lawsuit as 'Aiding and Abetting' Husband Tom Girardi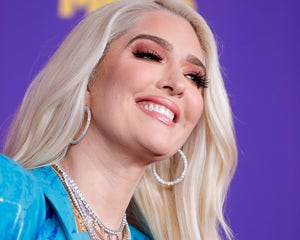 Erika Jayne Celebrates After Dismissal from Tom Girardi Embezzlement and Fraud Suit in Illinois
Source: Read Full Article