Dwayne Johnson Let His Kids Draw Unibrow, Facial Hair on His Face in His Sleep
June 14, 2022
Dwayne 'The Rock' Johnson deeply loves his kids, which is clear through his social media presence. However, sometimes they cause him a bit of physical pain. Johnson let the kids have some fun drawing a unibrow and facial hair on him while he was asleep.
How many kids does Dwayne Johnson have?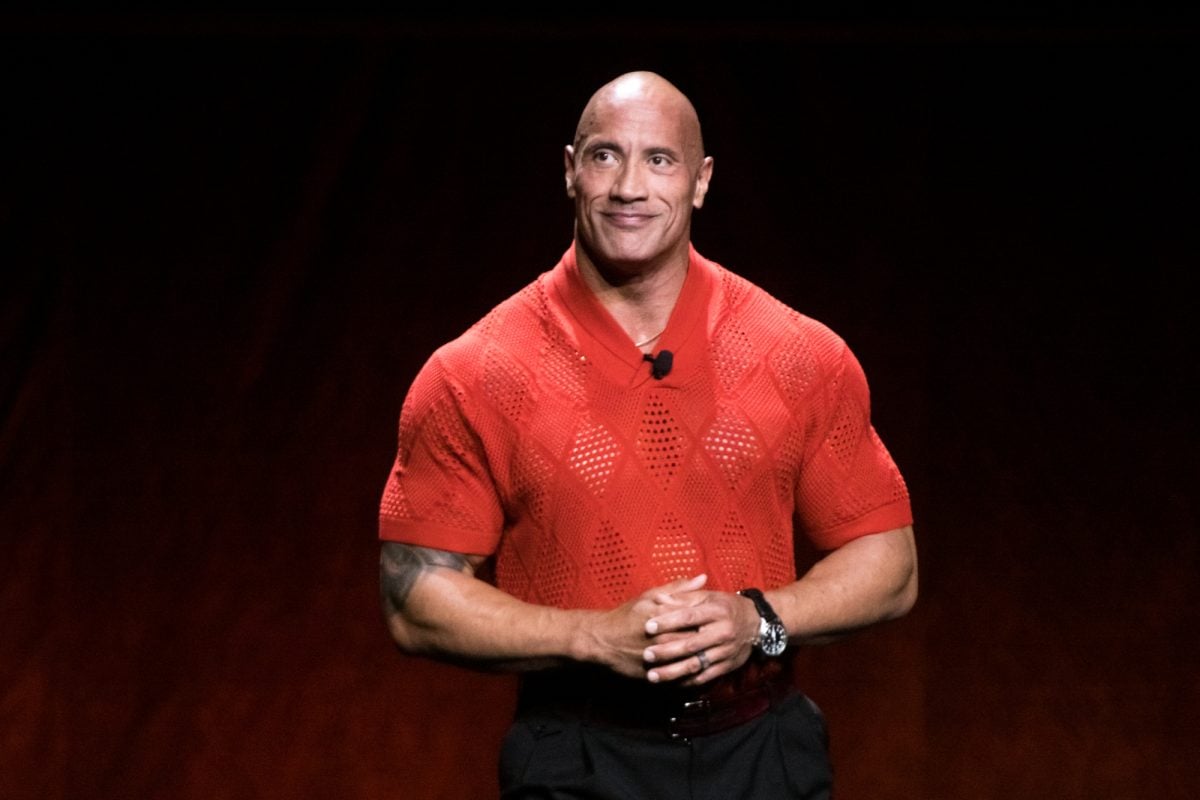 Johnson has three wonderful kids. He first became a dad when Simone Alexandra Johnson was born on August 14, 2001. However, the actor's second daughter wasn't born until December 16, 2005. Her name is Jasmine Johnson. Finally, Johnson's third kid, Tiana Gia Johnson, was born on April 17, 2018.
For those keeping up with Johnson on Instagram, he regularly includes stories involving his kids and the rest of his family. He explores some of the most playful, funny, and adorable moments of his family life that his fans simply can't get enough of.
Dwayne Johnson let his kids draw a unibrow and facial hair on him in his sleep
Johnson recently took to Instagram to post about his kids' most recent antics. The video shows a shirtless Johnson laying in bed, posing off a drawn-on unibrow, mustache, and soul patch. Johnson approvingly nods his head and gives a thumbs up to his kids' work before flashing his signature smile.
"Yup, then this happened," Johnson wrote. "It was quite the challenge to lay in bed this morning pretending to still be fast asleep while tiny footsteps come running in, giggling and whispering … then slowly but not subtly crawl on my bed – and proceed to draw on my face."
Johnson continued: "They're 6 & 4 so when they draw they jab as hard as they can like they're giving me a COVID test thru my face. I thought they were finished until one says to the other, "let's give Daddy a unibrow." Which they clearly proceeded to do and when they were done the 4-year-old whispers 'Oh My God' then they giggle and laugh like little devils and run out of the room."
Johnson continued to sleep quietly in his bed after his kids pulled this joke on him. He completed the post with the hashtags: "#justdoingmyjob #mytornadoes #thats***hurt."
Comments praise the kids' work
There aren't many parents who would knowingly pretend to sleep through their kids painfully drawing on their face, but Johnson made light of the situation. It's clear that the comments section agrees, as they share laughing and heart emojis. Additionally, one commenter added: "Don't forget the little earrings they gave you, too!"
Some users suggest that Johnson's kids did a great job and that he should look into keeping facial hair and a unibrow full-time. Johnson once again proves why his social media following loves to keep up with what he and his kids are up to throughout their daily life. It's unlikely that the actor would grow out the facial hair unless it was for a role. Regardless, he continues to win over the hearts of social media around the world.
Source: Read Full Article