Cardi B. Discusses the Possibility of Having Another Child with Offset
February 5, 2019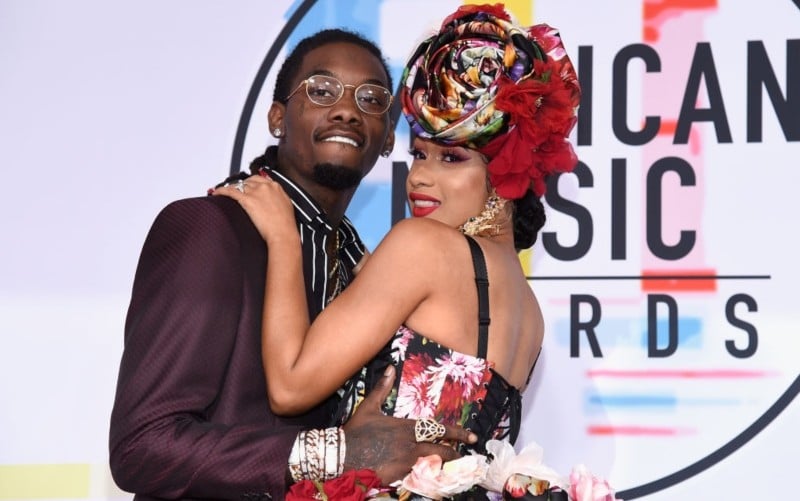 Is Cardi B. considering having another child with Offset?
Just before the Super Bowl LIII kicked off on February 3, the "Money" rapper revealed her take on being a mom and if she has plans to give her 6-month-old daughter, Kulture, a younger sibling in the near future.
Cardi B. loves being a mom
Cardi B. has thought about welcoming another baby into her family but at the moment, isn't ready give her daughter, Kulture, a younger sibling.
Just before the Super Bowl LIII aired, the rapper revealed, during an interview, the reason why she wants to wait on having another baby.
According to Cardi B., she would like to have a little bit more time learning more about children before bringing another child into this world.
"I want a second child, but I got so much things to do first. It's like, I want to learn more, you know?" said Cardi. "It's not that easy to have a child, so you just want to learn more and more and the process and wait 'til they get a little bit bigger."
The "Bodak Yellow" rapper is still learning new things when it comes to her 6-month-old daughter, Kulture Kiari, who Cardi shares with Migos rapper, Offset.
One of the things she has learned is that babies tend to mess up their clothes on a daily basis.
Cardi B. jokingly revealed, "She has so much name brands, and she just throws up in all of them."
View this post on Instagram
I gotta fly I need a jet yea I need room for my legs , I got a baby I need some money shiieeet I need cheese for my egg ❤️ #Reebok
A post shared by CARDIVENOM (@iamcardib) on
"She always ends up [wearing] Target pajamas. I look at every video and pictures and she got Target pajamas!" Cardi continued. "By the time I take a picture we want [of her in] very pretty, expensive clothes, she throws up on it, she s—s on it, or she drools all over it. Things never go as you plan."
The rapper wants to spend as much time as she can with Kulture
Being one of the most sought after female rappers, Cardi B. has been extremely busy traveling the world performing shows and making special appearances.
Even though Cardi remains busy, the rapper has expressed how hard it is to be away from her family, especially Kulture.
View this post on Instagram
My heart ❤️
A post shared by CARDIVENOM (@iamcardib) on
Since Cardi B. is constantly traveling for work, she does not feel as though right now would be a good time for another baby.
The rapper revealed that even though she loves being a mom, babies are hard work and need the parents' undivided attention.
"Right now, a baby requires 24/7 attention so imagine two?" she asked. "That's why when people have twins, I honestly … I don't know how [they do] it. It's hard!"
She has other things to focus on
Along with her career and Kulture, Cardi B. is trying to work towards mending her relationship with husband Offset.
Just last week, it was announced that Cardi B. was giving Offset another chance after calling it quits from the rapper back in December.
After spending some time apart and working together to raise their daughter, Cardi B. felt as though Offset was truly sorry for cheating on her and decided to give him another chance.
Now that they are back together, Cardi B. and Offset are making time to spend with Kulture and are working towards building a stronger relationship.
During the interview, Cardi B. revealed, "We're just taking things slow. We have a baby right now. That's our real big focus."
Source: Read Full Article