Candace Cameron Bure Responds to Claim She Tried to Oust Fuller House Queer Character
July 7, 2023
Miss Benny says she was warned that one of the Tanner Sisters (using Candace Cameron Bure's name in a hashtag) on "Fuller House" "was trying to get the character removed and not have a queer character on the show."
Candace Cameron Bure is responding to a not-so-thinly-veiled suggestion that she had it out for the first openly gay character on either "Full House" or "Fuller House," Missy Benny's Casey.
"Glamorous" star Missy Benny shared her story in a TikTok clip where she responded to questions from fans about whether or not she experienced any "homophobic" reactions during her time on the "Full House" sequel series.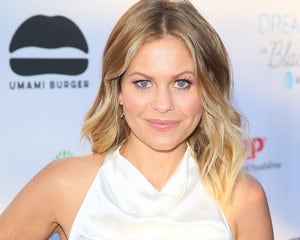 Candace Cameron Bure on Cancel Culture After 'Traditional Marriage' Controversy
Admittedly, she started that ball rolling herself with a prior TikTok where she listed things she "ate and survived" and included "homophobia on 'Fuller House'" among her answers.
Waiting for your permission to load TikTok Post.
TikTok Post Unavailable
One commenter asked point-blank if it was Candace Cameron Bure, who has come under fire for anti-LGTBQIA+ sentiments in the past — particularly when she took more of a leadership role at GAC and insisted its holiday movies would "keep traditional marriage at the core," while rejecting Hallmark's first same-sex holiday film.
Benny didn't name names verbally, but she did notably hashtag Bure's name on her TikTok. In the clip itself, she simply described "one of the Tanner sisters," saying this individual "is, like, very publicly not for the girls, if that makes sense."
Benny went on to share her story, saying, "I remember I got sat down by the writers and the studio to basically warn me how this person allegedly was trying to get the character removed and not have a queer character on the show."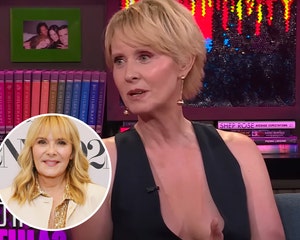 Cynthia Nixon Talks Odds of Kim Cattrall Returning After 'And Just Like That' Cameo
The actress only appeared in two episodes during the show's fourth season. She said she was on set every day for two weeks and only ever interacted with one of the "Tanner sisters," which can only refer to Bure or Jodie Sweetin's Stephanie as the Olsen twins famously did not take part in the series.
She also said she was "warned and prepared that this person's fan base might be encouraged to target me specifically."
Despite everything, though, she said she really enjoyed her experience on the show "with all the other actors who were willing to talk to me." She further suggested that someone was not willing to talk to her by again emphasizing that "to this day, despite working on the show every day for two weeks straight, I have only had a conversation with one of the Tanner sisters."
"Continuously blows my mind how queer people, specifically queer young adults and queer children are being targeted and having to advocate for themselves against adults," said Benny, who was still a teenager when her episodes were filmed.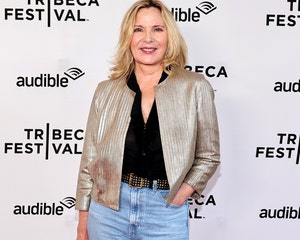 Kim Cattrall Says She Had a 'Late Blooming' Sexual Awakening
Bure was quick to respond to Benny's assertion, even as she was never explicitly named. She also never used a gender pronoun in her statement, instead referring to Benny by her full name each time; though that could just be incidental. Benny came out as transgender last month and uses she/her pronouns.
"I never asked Miss Benny's character to be removed from 'Fuller House' and did not ask the writers, producers, or studio executives to not have queer characters on the show," Bure said in her statement to TVLine. "'Fuller House' has always welcomed a wide range of characters."
"I thought Miss Benny did a great job as 'Casey' on the show," the statement continued. "We didn't share any scenes together, so we didn't get a chance to talk much while filming on set. I wish Miss Benny only the best."
All 10 episodes of Season 1 of "Glamorous," which also stars Kim Cattrall, dropped June 22 on Netflix.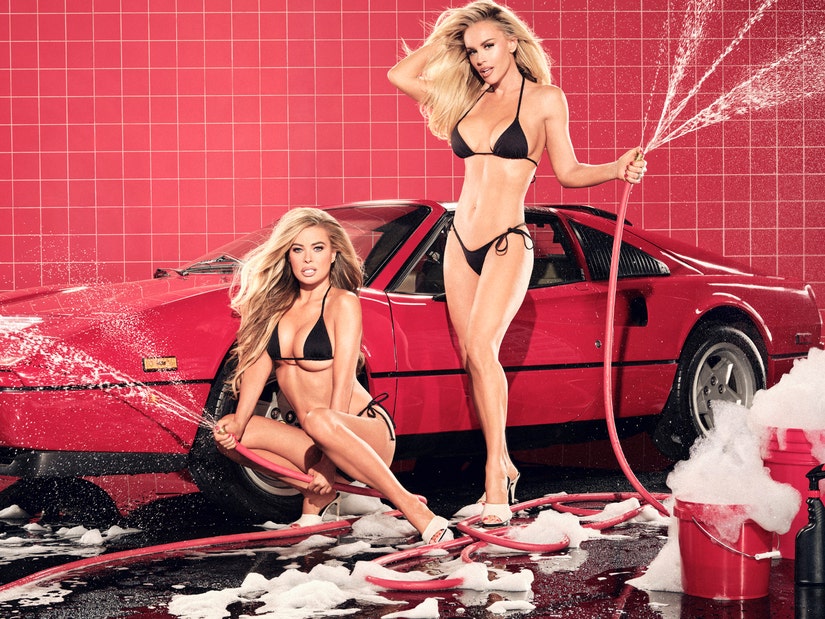 Source: Read Full Article