Bruce Willis' Daughter Tallulah Knew Something Was Wrong for Long Time: Heartbreaking Essay
June 2, 2023
"I've known that something was wrong for a long time," Tallulah admits. "I sometimes took it personally. He had had two babies with my stepmother, Emma Heming Willis, and I thought he'd lost interest in me."
Tallulah Willis has penned a heartbreaking and insightful essay about her own mental health struggles growing up in the "long shadows" of her famous parents — and perhaps most movingly about her dad Bruce Willis and his battle with dementia.
In the piece for Vogue she details how the internet impacted her self image at the age of 11 and set her on a collision course with personal challenges throughout her life, including anorexia.
Drenched in self-awareness, after years in therapy, Tallulah examines her own process in coming to terms with her dad Bruce's neurological decline.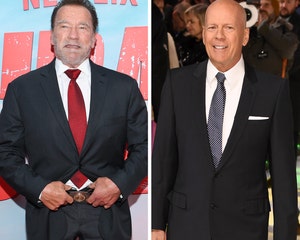 Arnold Schwarzenegger Says Bruce Willis Will Be Remembered as 'Great Star', 'Kind Man'
She writes that while her family first announced Bruce was suffering from aphasia in 2022 and learned earlier this year that it was a feature of a larger neurological disorder, frontotemporal dementia, she had seen signs something was wrong much earlier.
"But I've known that something was wrong for a long time," Tallulah noted. "It started out with a kind of vague unresponsiveness, which the family chalked up to Hollywood hearing loss: 'Speak up! Die Hard messed with Dad's ears.'"
"Later that unresponsiveness broadened, and I sometimes took it personally," she admitted. "He had had two babies with my stepmother, Emma Heming Willis, and I thought he'd lost interest in me. Though this couldn't have been further from the truth, my adolescent brain tortured itself with some faulty math: I'm not beautiful enough for my mother, I'm not interesting enough for my father."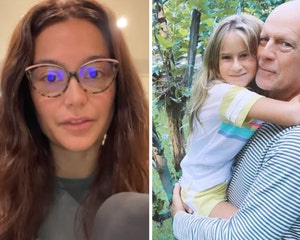 Bruce Willis' Daughter Evelyn, 9, Did 'Most Loving and Compassionate' Thing for Dad Amid Dementia Battle
She goes on to describe how her own struggles with mental health complicated and often impeded her own ability to confront what was truly going on with her father, writing that it was a kind of "avoidance and denial that I'm not proud of."
During this time she was battling anorexia and said, "By the spring of 2022, I weighed about 84 pounds."
Tallulah went on to detail that there was a moment where all the grief over her dad's condition came to the forefront at a wedding on Martha's Vineyard, where the bride's father delivered a speech.
"Suddenly I realized that I would never get that moment, my dad speaking about me in adulthood at my wedding. It was devastating. I left the dinner table, stepped outside, and wept in the bushes."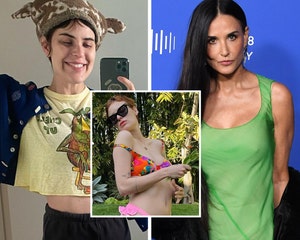 Demi Moore Supports Tallulah Willis After Posting Hateful Comments from Body Shaming Troll
She also describes mourning the loss of her father as a protector in the thick of her battle with anorexia. "What if my dad had been his full self and saw me at that size? What would he have done?" she asks in the essay.
"I'd like to think that he wouldn't have let it happen. Whereas my sisters and my mother have these extensive tool kits—lots of psycho-education and interpersonal skills—my dad has never been so interested in root causes, in close examination. Maybe he's a stereotypical father of a certain generation in that way, a doer who, if he had understood, might have scooped me up and said, 'This is ending now,'" she contemplated.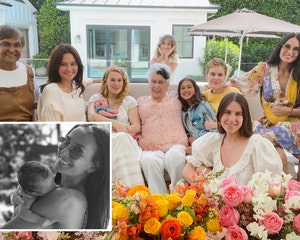 Demi Moore & Emma Heming Celebrate Rumer Willis' First Mother's Day With Blended Family Get-Together
She then got treatment, after her family stepped in, and learned of a new diagnosis: Borderline Personality Disorder. With new tools from treatment she was able to get back to a healthy weight and began to confront what was going on with her father.
She notes in the essay that she had stored every voicemail from Bruce on a hard drive, admitting that she is "trying to document, to build a record for the day when he isn't there to remind me of him and of us."
She writes hopefully near the end of the piece that at the moment "he still knows who I am and lights up when I enter the room."
"I keep flipping between the present and the past when I talk about Bruce: he is, he was, he is, he was," Tallulah writes. "That's because I have hopes for my father that I'm so reluctant to let go of. I've always recognized elements of his personality in me, and I just know that we'd be such good friends if only there were more time."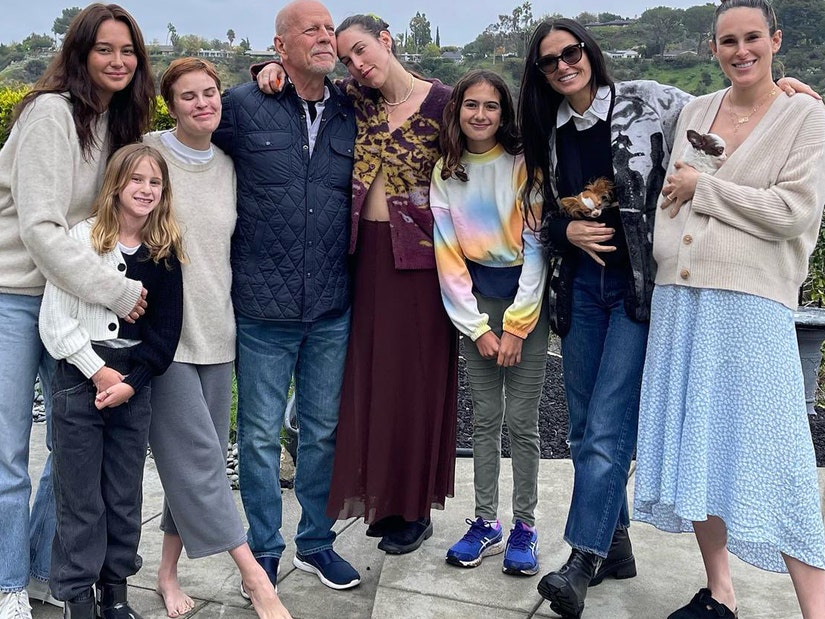 Source: Read Full Article