Billie Eilish Isn't Staying Quiet Anymore: Singer Opens Up About Sexuality, Abortion Laws, and More
October 5, 2021
Unconventional pop star Billie Eilish hasn't shied away from sharing her opinion on causes she believes in. And since the release of her sophomore album, Happier Than Ever, the singer has become more vocal than ever, too. 
From getting a major fashion house to stop using fur in its designs to giving the middle finger to Texas' abortion laws during an Austin performance, Eilish isn't holding back. Here are just a few of the ways she has stood up for herself and others recently. 
https://www.instagram.com/p/CUl_2gWLV8e/
Billie Eilish slammed the new Texas abortion laws – while on stage in Austin, Texas
19-year-old Billie Eilish took the stage at the Austin City Limits music festival on Saturday, Oct. 2. During her hour-long set, the "Ocean Eyes" singer voiced her opinion on the state's new abortion laws prohibiting women from getting the medical procedure after six weeks of pregnancy. 
The stage was filled with images saying "Bans Off Our Bodies" as Eilish revealed that she almost didn't do the performance. 
"When they made that s— a law, I almost didn't want to do the show," Eilish announced. "Because I wanted to punish this f—ing place for allowing that to happen here. But then I remembered that it's you guys that are the f—king victims, and you deserve everything in the world. And we need to tell them to shut the f—k up!"
The "Happier Than Ever" singer raised her middle finger before declaring, "My body, my f—ing choice," to a cheering audience.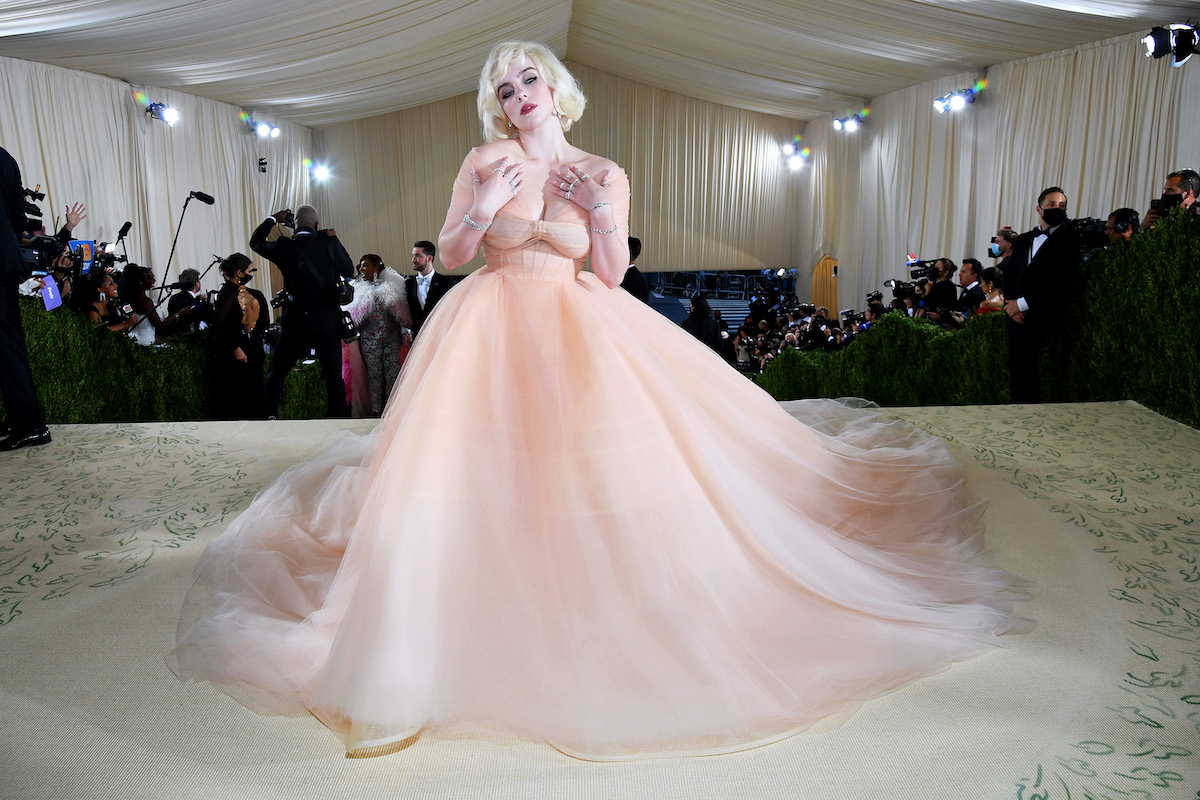 The singer convinced Oscar de la Renta to stop using fur
Eilish used the 2021 Met Gala as an opportunity to make an important change in the fashion world.
She wore a nude tulle ball gown by Oscar de la Renta. The "Bad Guy" singer might be the only Met Gala guest in history to request a policy change from a designer in exchange for wearing its dress to the elite fashion event. 
Thanks to Eilish, Oscar de la Renta will no longer sell or create garments out of fur.
In a statement to The New York Times, Eilish said that it was "shocking that wearing fur isn't completely outlawed at this point in 2021" and that she was "honored to have been a catalyst and to have been heard on this matter."
Billie Eilish called on security to protect fans at a recent show
The young pop star not only wants to protect women's rights and animals, but she also made an effort to keep her fans safe during a recent show. 
Eilish slammed security during the Governor's Ball music festival in New York City. The festival took place over three days, with the "Happier Than Ever" singer headlining on Friday, Sept. 24. 
In the middle of a song, 19-year-old Eilish stopped singing to address a security issue in the crowd below her.
"Security, why aren't you paying attention?" Eilish yelled, looking frustrated and distressed. Although it's unclear what caused her concern, she pointed down to a specific area in the crowd. 
"Like, for real," she said, sounding angry. "One job, please."
Eilish continued to sing but then paused again to check on the crowd.
"Everybody good? Are you OK?" she asked, to which the crowd responded by screaming loudly.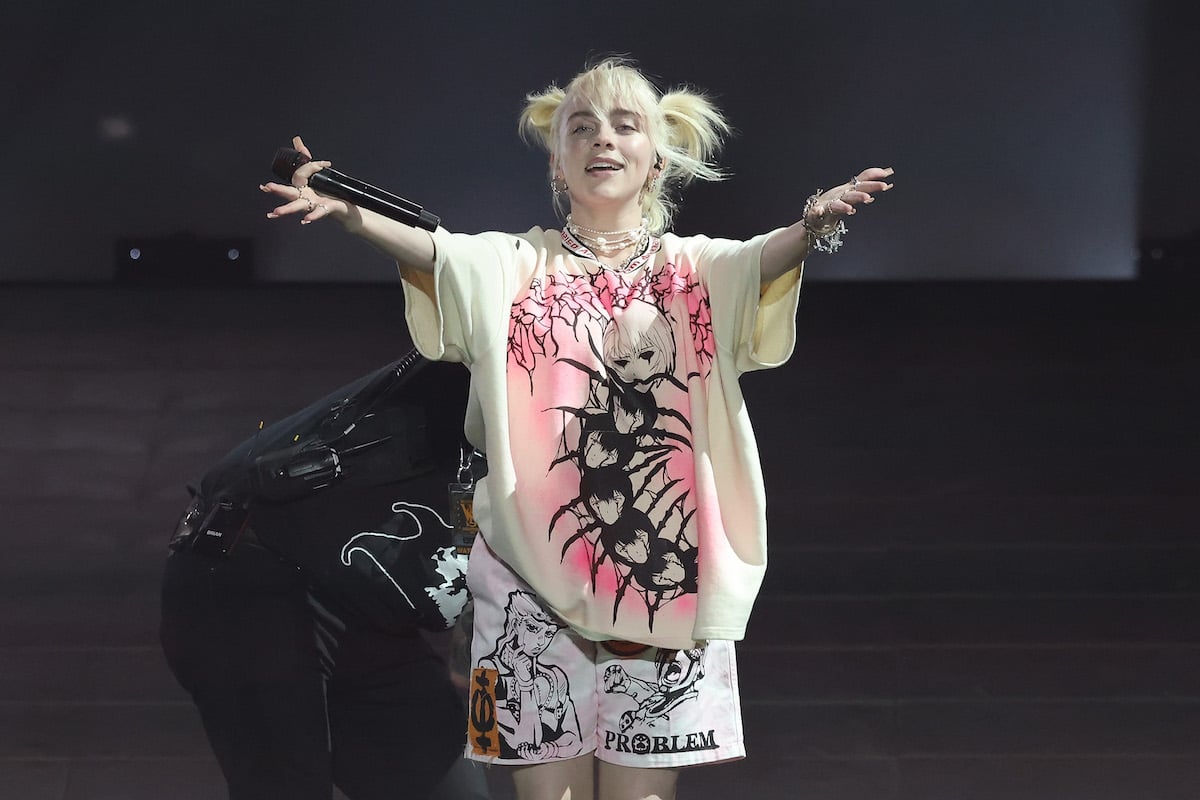 The "Happier Than Ever" singer fiercely protects her privacy
The pop sensation has been accused in the past of queerbaiting, and many have speculated about her sexuality.
In a September interview with Elle, Eilish got candid about many topics, including her sexuality. But instead of telling fans everything they want to know about her personal life, she decided to make a statement about her privacy.
Eilish was asked about the Internet scrutiny of her personal life, including the details of her fashion choices to whom she dates.
"Or my sexuality!" Eilish added. "Like, oh yeah, that's everyone else's business, right? No. Where's that energy with men?"
Rather than answer to the claims of queerbaiting or publicly declare her sexuality, Eilish implied that demanding to know her sexuality is an invasion of her privacy. Like many who have been thrust into the spotlight at a young age, she also grapples with the relentless criticism of her every move by strangers online.
"I just wanted to make a song once, and then I kept making songs. I never said, 'Hey, pay attention to my life.' All my friends know I don't wanna see any of [the negative chatter]. When people send me something mean, it hurts my soul."
The "Happier Than Ever" singer made other comments indicating that she might not have everything about herself figured out yet. "You're not even supposed to really know who you are until you're at least my age or older," she remarked.
One thing we know about Billie Eilish for sure is that she will stand up for herself and others when it's important to her. 
Source: Read Full Article