All the Details on Kelsea Ballerini's Pretty Pink Looks at the 2019 People's Choice Awards
November 11, 2019
Kelsea Ballerini attended the 2019 E! People's Choice Awards in style.
The 26-year-old singer hit the red carpet at The Barker Hangar in Santa Monica, Calif. in a pink Raisa Vanessa dress and a pair of strappy Giuseppe Zanotti heels. Hair stylist Derek Williams also slicked her hair back into a chic ponytail, and makeup artist Moani Lee gave her a glamorous look.
Before hitting the stage for her performance, Ballerini switched into a hot pink Giambattista Valli x H&M number. She accessorized her look with some black Gucci boots.
"On Sundays, we wear pink," the "Peter Pan" star wrote on Instagram alongside a photo of her first look.
Stylist Molly Dickinson said the award show marked her "first red carpet moment" with Ballerini, so she "really wanted it to be super special."
"We knew the performance look was going to be pink and we wanted the overall look for the night to feel very cohesive," she exclusively told E! News. "The light pink Raisa Vanessa tulle look was the perfect introduction to her hot pink Giambattista x H&M performance for her new song 'Club.'"
Ballerini dropped the music video for "Club" on Sunday just hours before the big award show. The track is the second single to be released ahead of her new album.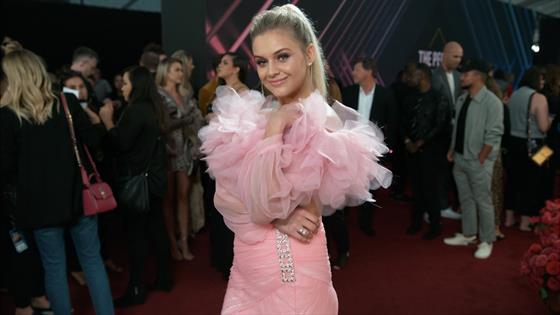 "The first single is more of a ballad, more kind of internal, introverted, and this one, just, it's a bop," she told E! News' Jason Kennedy on the red carpet.
In fact, the country star said she recruited a few of her BFFs for the music video.
"If you listen to the song really closely, you can hear them," she said. "I brought them into the studio with me. So, they're all singing with me. None of them are, like, musicians, but they alls sang on the album with me."
Missed her PCAs performance? Don't worry! Fans can watch the big number via the video above.
Source: Read Full Article