7 Free Things To Do On New Year's Eve 2018 For A Midnight You'll Never Forget
December 6, 2018
Get your gold dresses and sparklers ready — it's almost New Year's Eve. Picture this: You're watching the ball drop in the middle of Times Square, and remembering all of the amazing memories you made last year. Your favorite artists perform their hits from the radio, and you catch some confetti to take home. This year, you want things to be bigger and better than ever before. But, unfortunately, your bank account has some other plans. Don't worry, because there are plenty of free things to do on New Year's Eve 2018 for a midnight you'll never forget.
The key is to tap into your creativity and imagination, and think about how you want to start the new year. Right now, the resolutions in your head may have something to do with self-care or finding balance in your life. So, maybe you should have a spa night with your besties. Ringing in a time of change and renewal with facials, vanilla-scented candles, and sparkly nail polish? Sign me up!
In addition, you're hoping to travel more in the next few months and follow your wanderlust to exciting new places. Taking a lavish trip for New Year's Eve is a no-go, but you could plan your next adventure, along with one of these 10 things that are free and meant for a midnight you'll never forget.
1

Dress Up And Go To A Parade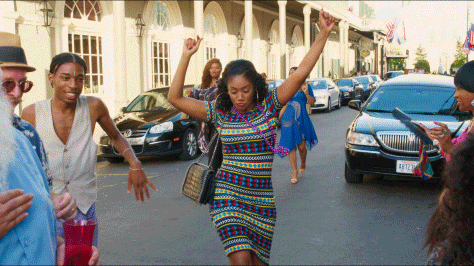 Dressing up on New Year's Eve just might be your favorite thing to do. If we're being honest, you normally plan your outfit months in advance. You shop all the Black Friday deals to find the perfect pair of shoes to match your new jumpsuit. Now, is there anything free that you can do, while still wearing this outfit?
Of course! Around this time of the year, there are firework shows and parades happening everywhere. Most of these events are open to the public, meaning you and your besties can get all dressed up and then go have a good time — for free! (Just maybe save a few dollars in a jar for parking.)
2

Start Planning A Future Vacation With Your Bestie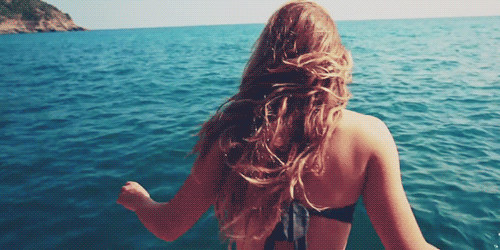 As much as you would love to be in a big city or tropical place to ring in the new year, it's just not in the cards. That's OK, because now you can start planning your next vacation with your bestie.
Together, set up a bunch of snacks in your apartment and break out your laptops. Figure out the details that you're usually too busy to be concerned about — the accommodations, excursions, and most Insta-worthy brunch spots to hit up. Then, when the funds are in your bank account, you have everything ready to go and can just hit the "purchase" button.
3

Cook Something Delish With Whatever's In Your Fridge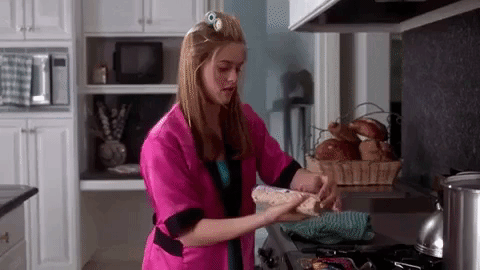 Following a recipe is probably the proper way to cook. But, more often than not, you don't have at least one ingredient on the list. The chef may have used a spice that isn't in your cabinet. Oh, well! It's time to make mac and cheese again, right?
Wrong. This time around, in the spirit of the new year, you're going to get creative and cook with whatever's in your kitchen. Pull out everything that could go into a pasta dish, or the cans of various things that you bought, but never used. Then, see what you can whip up! (You may be surprised with the dinner options you create.)
4

Have A Photo Shoot With Sparklers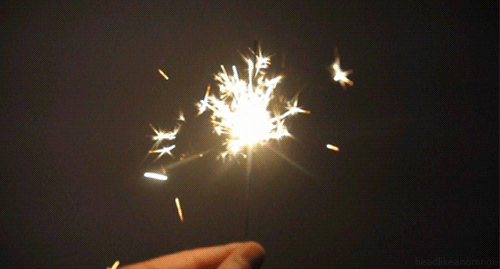 Sparklers are a #necessary part of any New Year's Eve celebration. Therefore, you and your besties should have an artsy photo shoot with them.
Get dressed up, or even wear cozy holiday sweaters, and then let the sparks fly. Hold them in the air, draw out something cool with the light, and then edit your favorite shots. Now, that's a midnight you won't ever forget, because you have a picture that'll last forever.
5

Rearrange Your Living Space
You may be ready to hit the refresh button on your life. That's why you're so excited for the new year to come, and to celebrate it with your best friends.
In the past, you've taken the entire night to chill and watch the television specials, or go all out with your makeup routine and check out a local restaurant. This year will be different, though, as you're feeling ambitious and motivated to make some changes.
Kick off your resolutions and year of being a #girlboss by rearranging your living space. Move the furniture around, or maybe decorate differently. (That's a productive way to spend midnight, huh?)
6

Recreate Your Favorite Music Videos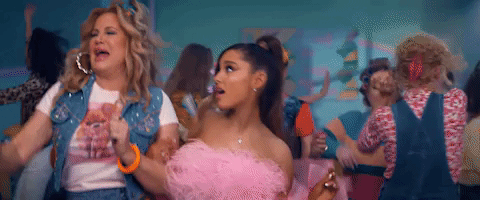 Take some inspiration from Ariana Grande or your favorite artists this year, and make a music video with your best friends. You heard me right: Dance like nobody's watching, and pretend that you're one of the stars on stage this year.
Pull out a camera, come up with a sweet idea, and then film every scene. After that part is done, put your footage into an editing program, and piece it together. Just like that, you have a New Year's Eve that you'll never forget — and one with a soundtrack, too.
7

Do A Facial And Have A Spa Night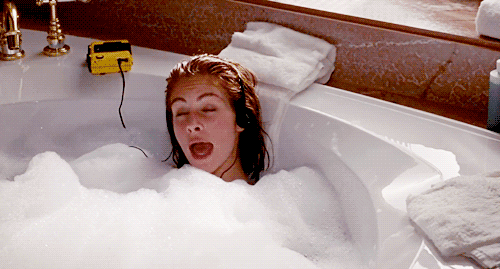 When was the last time you carved out a few hours in your busy schedule for some "me time?" If you can't remember, then you're in need of a spa night.
Invite your best friends over for facials, pedicures, and everything else you'd do at a spa. Catch up on your favorite magazines, and let the aroma of vanilla wash your worries away. It will be the most relaxing New Year's Eve you've ever had.
Source: Read Full Article