5 Dating App Opening Lines Written By Romance Novelists That Are Seriously Steamy
December 5, 2018
Ah, the not-so-age-old question of what to say in an opening message on a dating app. Though the age of dating apps is relatively short compared to that of meeting potential crushes in person, there is a lot to be said about the timelessness of trying to talk to a cutie. Because some experiences are pretty universal, I have compiled a list of dating app opening lines written by romance novelists. Simply because I wanted guidance from some OG experts on meet-cutes, digital or IRL.
Believe it or not, there is a method to the madness of opening lines. According to data from Tinder, 32.4 percent of men and 35.2 percent of women prefer the opening line they receive to be a question about them. Meanwhile, 17.9 percent of men and 25.2 percent of women prefer the opening line they receive to be an observation about them. Which makes sense because you want to know someone you like is invested in getting to know you and curious about who you are.
According to Hinge, age also plays a role in what you should say. For instance, if you are looking to send a message to someone between the ages of 18 to 23, novelty is on your side. This age group tends to prefer something interesting, surprising, unique, or funny. If you are sending a message to someone 24 to 28, you're more likely to get a response if you ask them a question about their lifestyle or activities.
So now that you have statistics on your side, check out the following suggestions from romance novelists to really up your game.
Ask someone a question about their profile.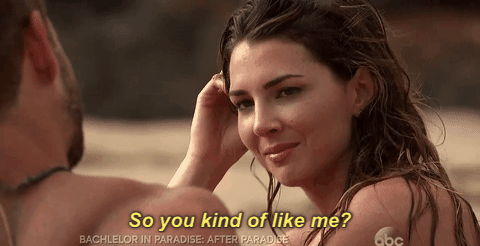 Jasmine Guillory, New York Times-bestselling author of The Wedding Date and The Proposal, recommends you ask someone a question about their profile. "Either something from their profile, or something about the city or area the two of you live in. It's great if it's an either or question, because that makes it easy to start a dialogue," she says. Here are a few of her examples.
"Cake or pie?"
"Tacos or burritos?"
"Cheetos or Doritos?"
"But it can be anything," says Guillory. She clearly has the right idea, since Tinder's statistics also prove that people of all genders prefer questions about themselves.
Stray from the obvious.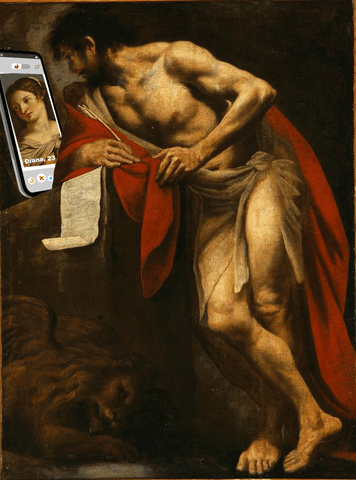 Though Josie Silver, author of the recently published One Day In December, has never been on Tinder herself, she knew exactly what to suggest. "I imagine it's a similar pressure to trying to come up with the perfect opening line in a new book. I'd definitely veer away from obvious chat-up lines because there's every chance it would be lost in translation. I'd probably aim on the side of funny but not cheesy."
Silver suggested a line using her favorite British snacks for inspiration. "I'm a biscuit kind of girl, so I'd say something really silly like Custard Cream seeks Hobnob, Jammy Dodgers need not apply. Is that terrible? It is, isn't it?" And, well, I think it's pretty great.
Sometimes you've just got to be bold.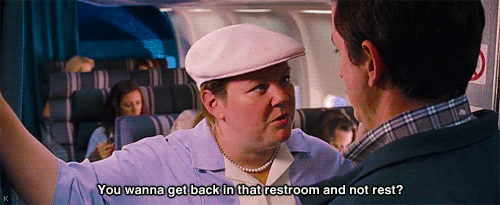 Jill Shalvis, New York Times-bestselling author of over 50 novels, including Hot Winter Nights and the forthcoming Playing for Keeps, explains that she favors the idea of going bold when writing an opening line.
My opening line would be, "Loves naps and cookies, and is willing to share a nap, but not my cookies… :)"
This has a lot of novelty to it, so if you're match is between the ages of 18 to 23, this line just might work especially well.
Cast a wide net.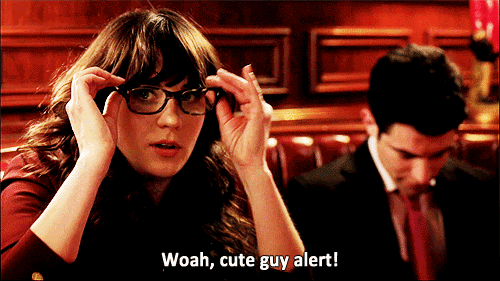 Alisha Rai, author of Swipe Right and therefore our romance novelist and resident expert on dating app opening lines, has a constructive piece of advice. "The ideal thing to do is respond to something in their bio, but, let's be real, sometimes you just need to copy paste and see who bites." She explains that it's OK to come up with your best opening line and send it to multiple people
"Perfect Friday night: Night club or Netflix?"
"Sunday morning priority: sleeping in or working out?"
Lately, on Tinder and Hinge, I've been sending dudes the phrase, "Sup Lil Mama," so, like, clearly I am taking the ~bold~ route. For me, it communicates my humor and screens potential crushes on their ability to handle humor, ability not to feel emasculated by being called 'Lil Mama' and to see if they respond with the correct lyrics from the hit single, "Promiscuous." Only one dude has so far responded with, "lemme whisper in ya ear," so like, he could get it. But other than that, I think it may be time to retire the line — good thing these brilliant authors gave me so much helpful material to work with.
Source: Read Full Article