25 Days of Cookies: Jessica Seinfeld's chewy gingersnap cookie recipe
December 23, 2018

Welcome to GMA 25 Days of Cookies! For 25 days, we are featuring cookie recipes that are perfect for your holiday party, cookie swap or next family gathering. Our celeb BFFs are sharing their cookie recipes with us, and we've gathered some seasonal standouts that are sure to dazzle on your Instagram feed and Pinterest board.
Head to our full guide here all month long for the most beautiful, fun, seasonal, delicious holiday cookies worthy of your new Christmas traditions.
Bestselling cookbook author Jessica Seinfeld has concocted the perfect seasonal cookie that packs cinnamon, ginger and molasses in a soft and chewy treat!
Check out more of her recipes on JessicaSeinfeld.com and get the full recipe and step-by-step guide below.
Jessica Seinfeld's Chewy Gingersnap Cookies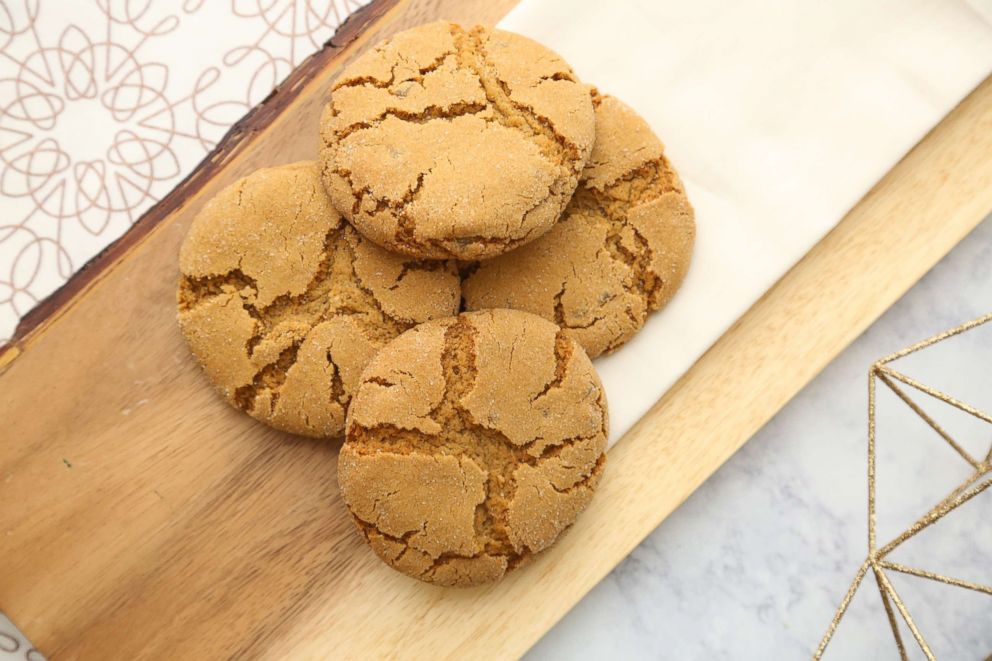 Total time 40 minutes
Makes 24 cookies
Ingredients:
2 1/4 cups all-purpose flour
1 1/2 baking soda
2 1/2 teaspoons ground ginger
1 teaspoon ground cinnamon
1/4 teaspoon ground cloves
1/4 teaspoon kosher salt
3/4 cup (1½ sticks) unsalted butter, at room temperature
3/4 cup dark brown sugar
1/2 cup granulated sugar, plus 1/2 cup for rolling
1 large egg
2 tablespoons unsulphured molasses
1/2 teaspoon pure vanilla extract
1/2 cup finely chopped candied ginger (optional)
Directions:
Heat the oven (with two oven racks toward the middle) to 350 degrees. Line two rimmed sheet pans with parchment paper.
In a medium bowl, whisk together the flour, baking soda, ground ginger, cinnamon, cloves, and salt.
In a large mixing bowl or the bowl of a stand mixer, using an electric mixer on medium-high speed, beat the butter, brown sugar, and half a cup of the granulated sugar until fluffy, two to three minutes, scraping down the sides with a silicone spatula as necessary.
Beat in the egg. Then beat in the molasses and vanilla. Scrape down the sides.
Add the flour mixture and, with the mixer on low speed, mix in until just incorporated. The dough will be stiff. Mix in the candied ginger, if using. Put the remaining half cup sugar in a bowl.
Between the palms of your hands, roll the dough into two tablespoon-size balls, then roll in the sugar to coat.
Place two inches apart on the prepared pans (they spread).
Bake 13 to 16 minutes, rotating the pans 180 degrees halfway through, until the edges are set (the center will still be quite soft).
Let cool on the pan five minutes before transferring to a wire rack. Cook a few minutes longer if you like your cookies crisp.
Recipe courtesy Jessica Seinfeld.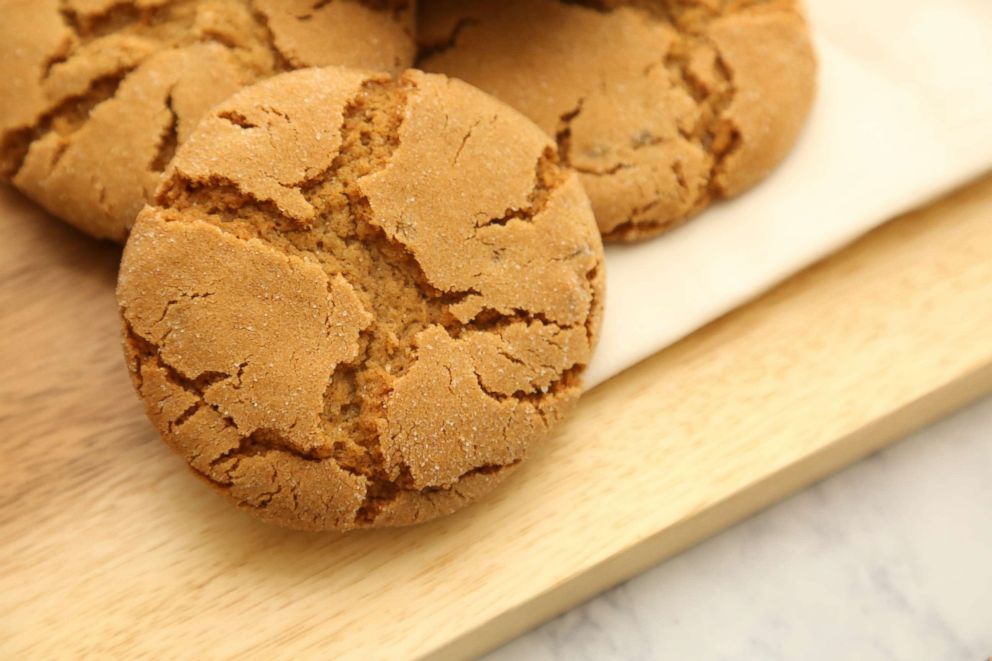 Head to our full guide here all month long for the most beautiful, fun and delicious holiday cookies that are sure to become a new tradition.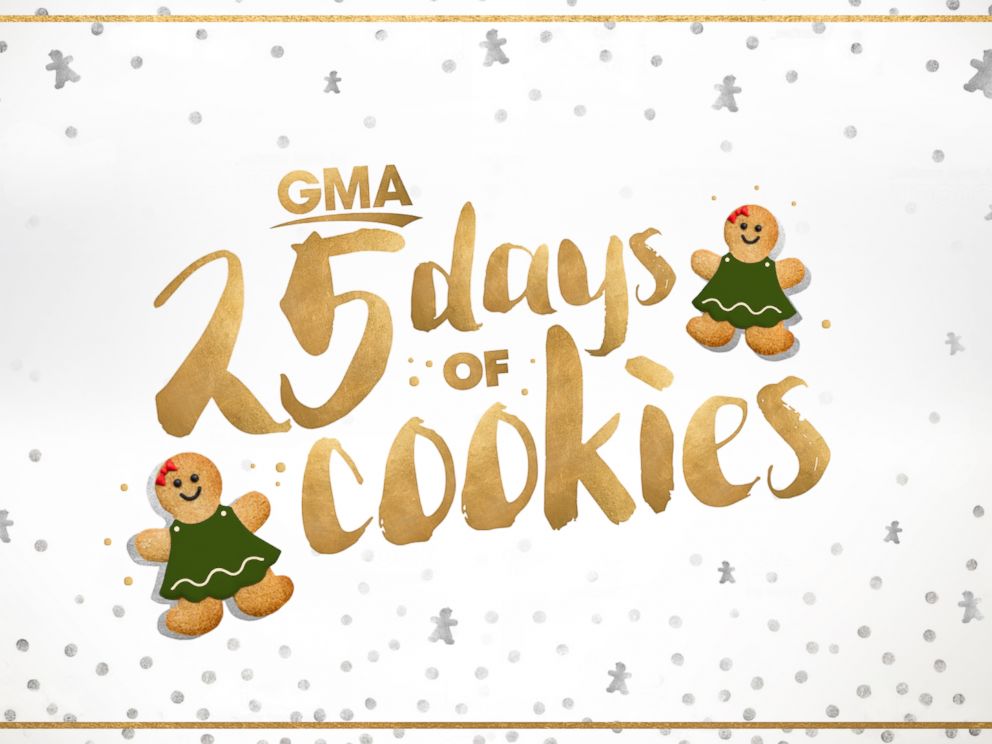 Tell us which cookies you're baking! Tweet @GMA using #25daysofcookies with your #25daysofcookies pictures and we may feature you on our GMA Facebook page or in our morning GMA newsletter! Deck the halls with lots of cookies, fa la la la la, la la la la!
Source: Read Full Article