15 Holiday Travel Tips Airlines Don't Want You to Know
December 6, 2018
Traveling during the holiday season is almost guaranteed to be stressful. There are longer lines, more crowded spaces, flight delays, heavier volumes of traffic, and overworked airline employees, just to name a few. Everyone just wants to get home to see their families for the holidays (or are going on tropical vacations to avoid that drama).
But there are certain things you can do that will make holiday travel less of a nightmare. Ahead, check out all the things you may not realize about holiday travel.
1. Book an early flight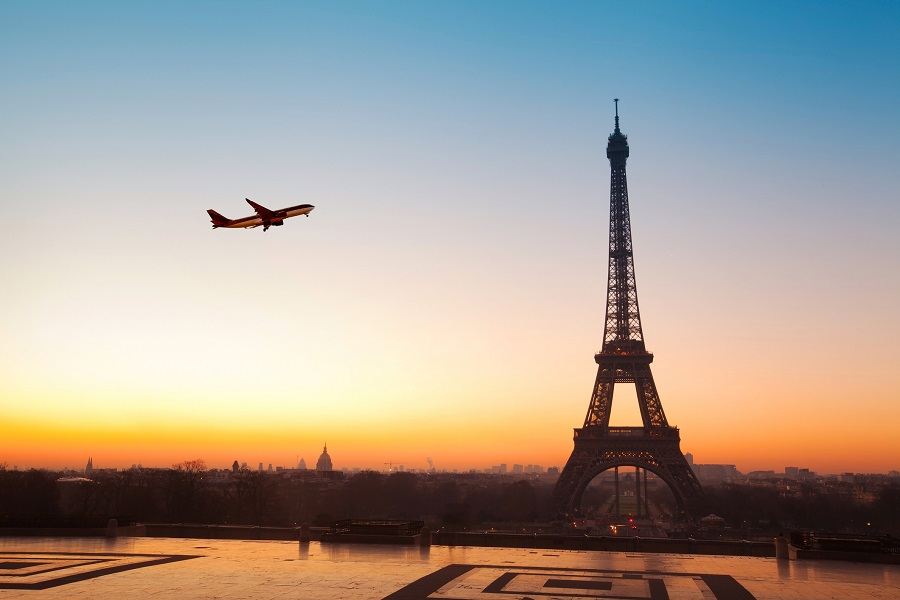 Paris | Anyaberkut/iStock/Getty Images
Yes, it's harder to get up early, but experts recommend that the best way to avoid crowds is by flying very early in the morning or late in the evening. The earlier in the morning a flight is scheduled, the less likely it is to get delayed. Plus, if your flight does get rescheduled, you have more time to find an alternate travel plan.
2. Watch out for hidden fees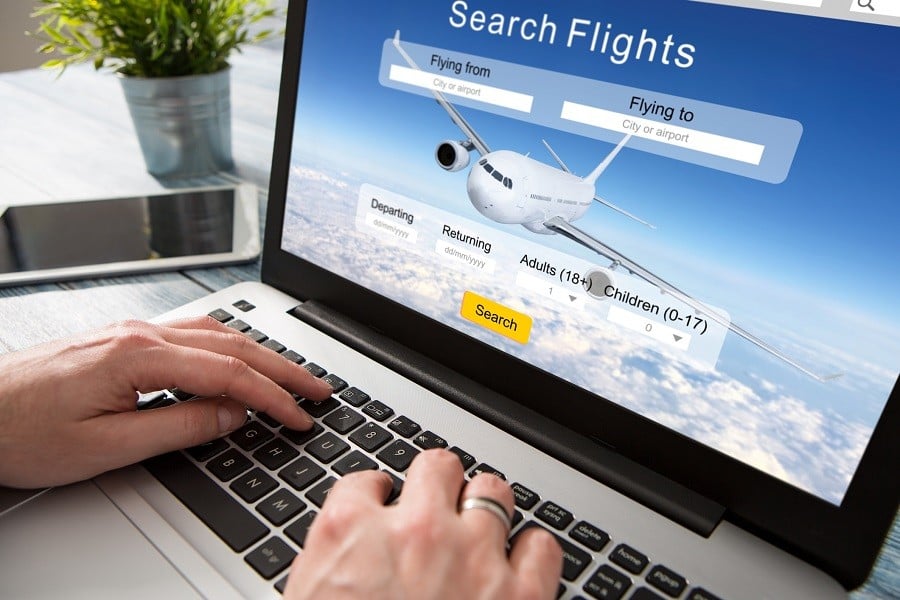 Booking flights | scyther5/iStock/Getty Images
Those low-priced flights probably look appealing during the holiday season when everyone is trying to save money. But be careful – even if the initial price is low, there are often hidden fees for things bigger airlines don't typically charge for, like checking bags, printing your boarding pass, or selecting a seat. These charges could add up and cost more than "pricier" flight from more reputable airlines.
3. Fly direct when possible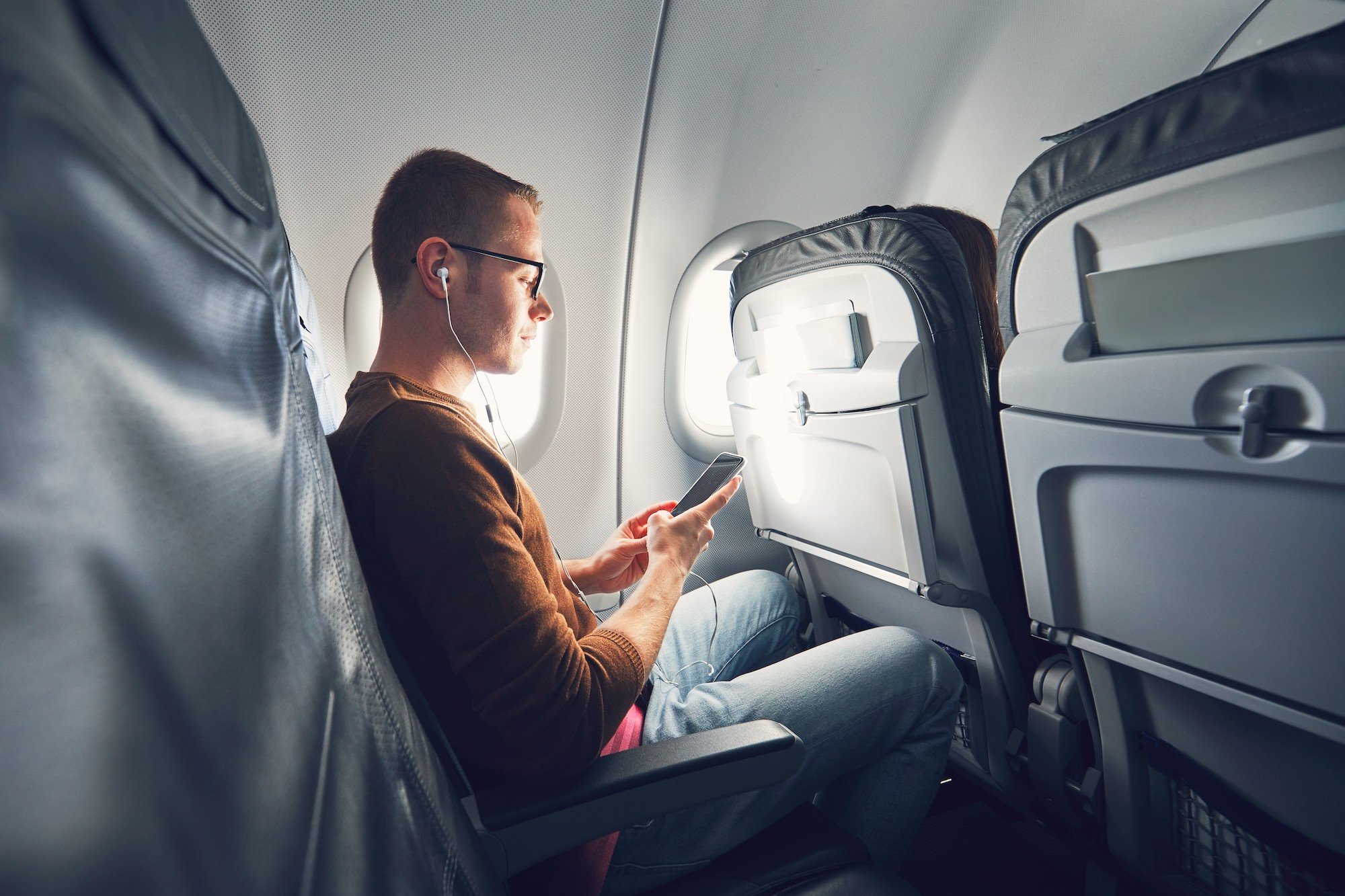 An airplane passenger listens to music on his smartphone. | Chalabala/iStock/Getty Images Plus
Sometimes direct flights cost more – but it might be worth it. When you fly direct, a delay won't screw up your plans and cause you to miss the second leg of your trip. You're also less likely to lose your luggage and can reach your destination faster. During the busy holiday season, flying direct is a wise choice.
4. Travel on Christmas Day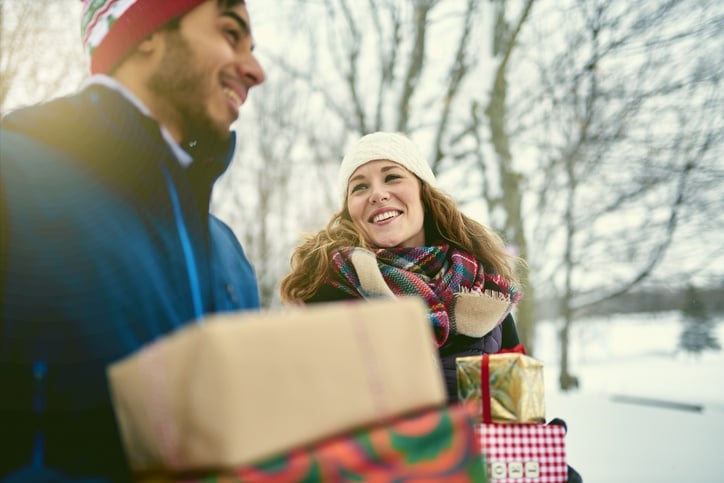 Gifts | julief514/iStock/Getty Images Plus
Most people want to arrive at their destination by December 25th, not fly that day. This makes it an excellent, low-stress day for air travel.
See if your family is willing to adjust their plans to have a late Christmas celebration or arrive early enough in the day so you make it in time for dinner.
5. Send gifts ahead of time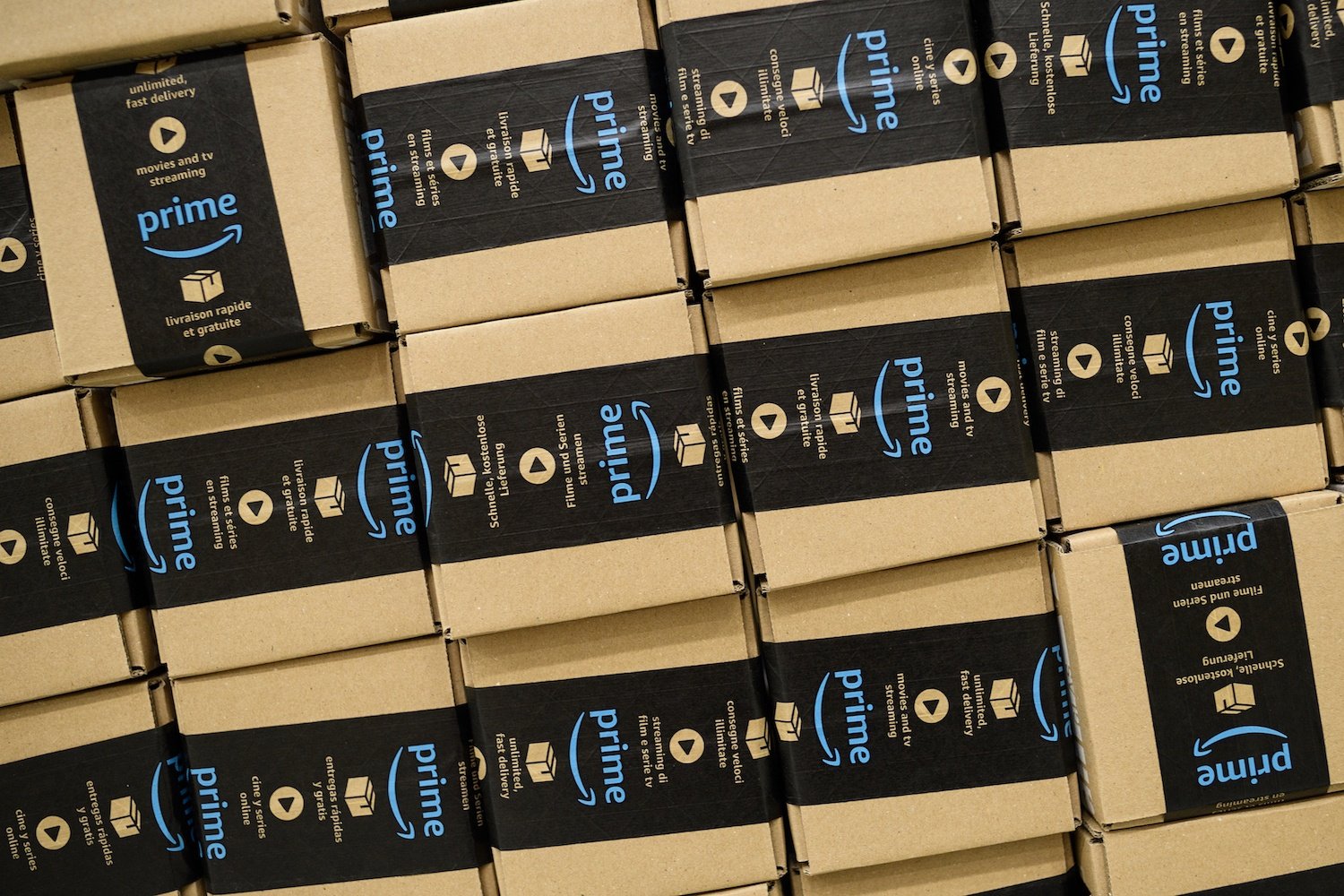 Packaged Amazon Prime items | Leon Neal/Getty Images
Trying to pack mountains of potentially fragile holiday gifts into your suitcase can be a real hassle. A smarter plan? Put your Amazon Prime subscription to good use and send gifts ahead of time. Just make sure you include strict instructions not to open anything until you get there!
Next: This might be a better way to travel.
6. Skip the flight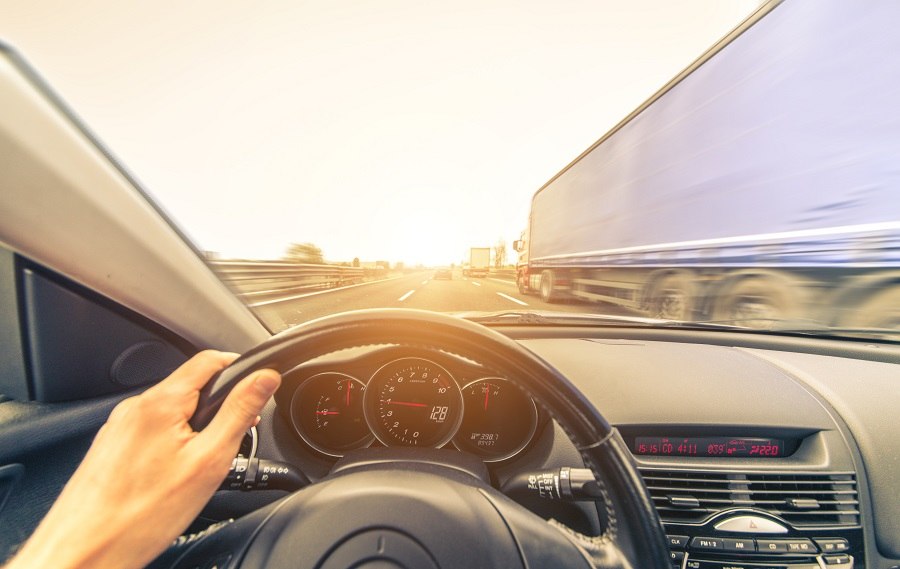 Road trip | Oneinchpunch/iStock/Getty Images
During the busiest travel days of the year, it may be a better option to skip the airport and take a road trip instead. Estimate your travel time via car and compare it not just to flight duration, but also to the number of hours it will take to get to the airport and wait around for the flight.
Depending on how far you're going, driving could be a smarter plan.
7. Get faster assistance with social media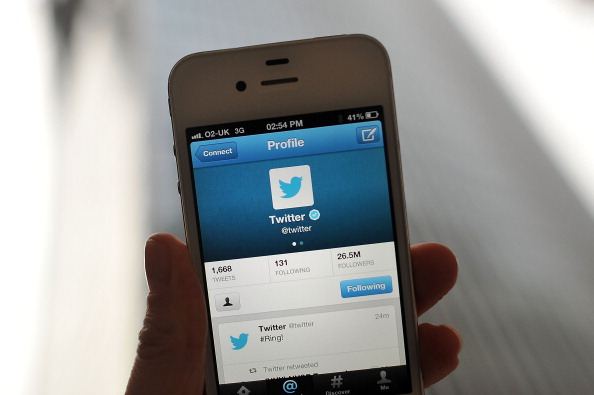 Twitter | Bethany Clarke/Getty Images
Have a problem? Skip the toll-free number and try reaching out to the airline directly via social media accounts like Twitter. You're much more likely to get a fast reply while everyone around you is stuck waiting on hold. It's a new era for communication.
8. Get the app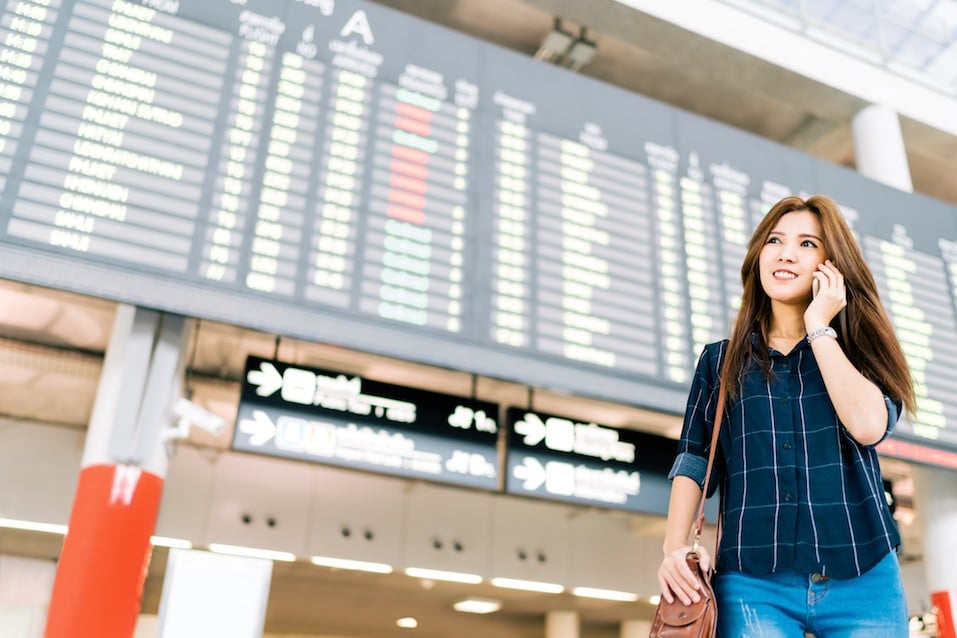 Airport | beer5020/iStock/Getty Images
That Flight Information Display System is full of information you don't need. Instead, download the app specific to the airline you're flying for up-to-the-minute updates on your flight status and gate information. You can even opt in to push notifications to stay informed of changes as they happen.
9. Learn about the Contracts of Carriage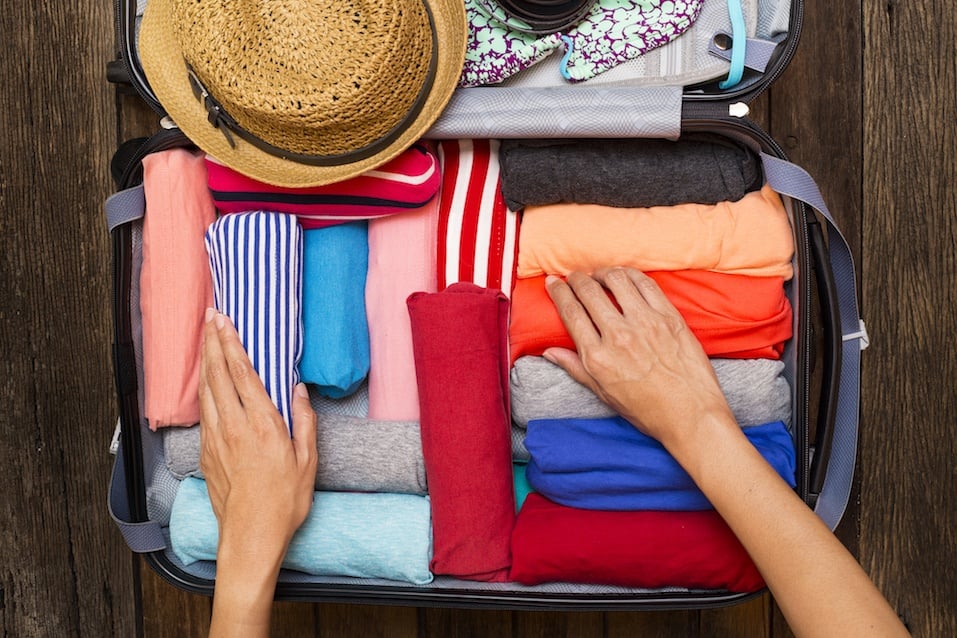 Suitcase | Tatomm/iStock/Getty Images
Frequent fliers mostly know what they can and can't pack into their carry-ons, but if you haven't flown in a while, it's worth familiarizing yourself with what's allowed before you fly. You can reach out to the TSA ahead of time via social media and then do a quick check before getting in line for security, too.
10. Enjoy a free voucher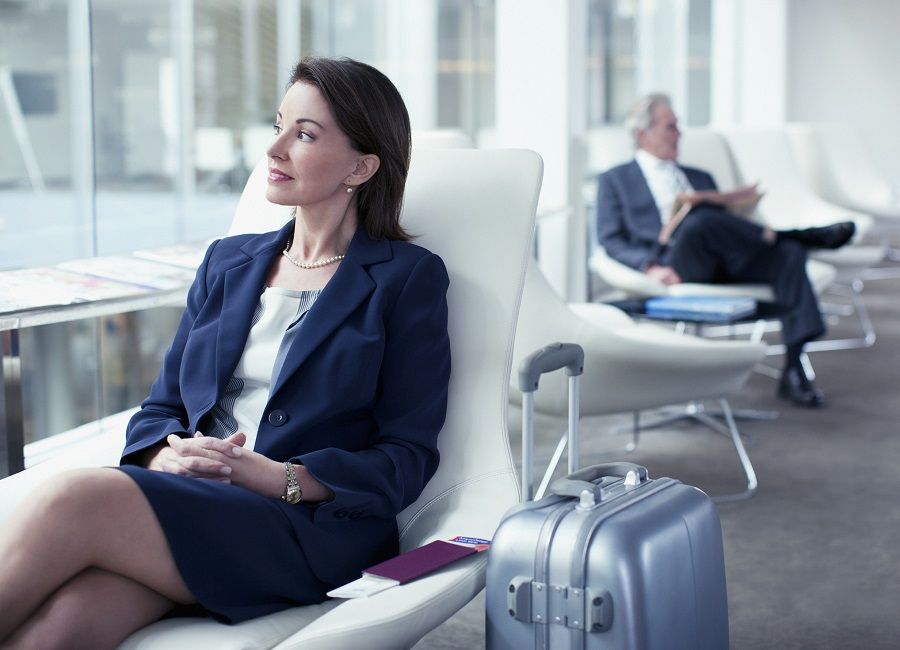 Travel | iStock.com/Martin Barraud
If your flight gets delayed due to mechanical issues, you may be entitled to a voucher for a free snack or airline lounge access for your trouble. Hey, it can't hurt to ask, and relaxing in the lounge with free food makes the pain of a delay sting a little less.
11. Have some flexibility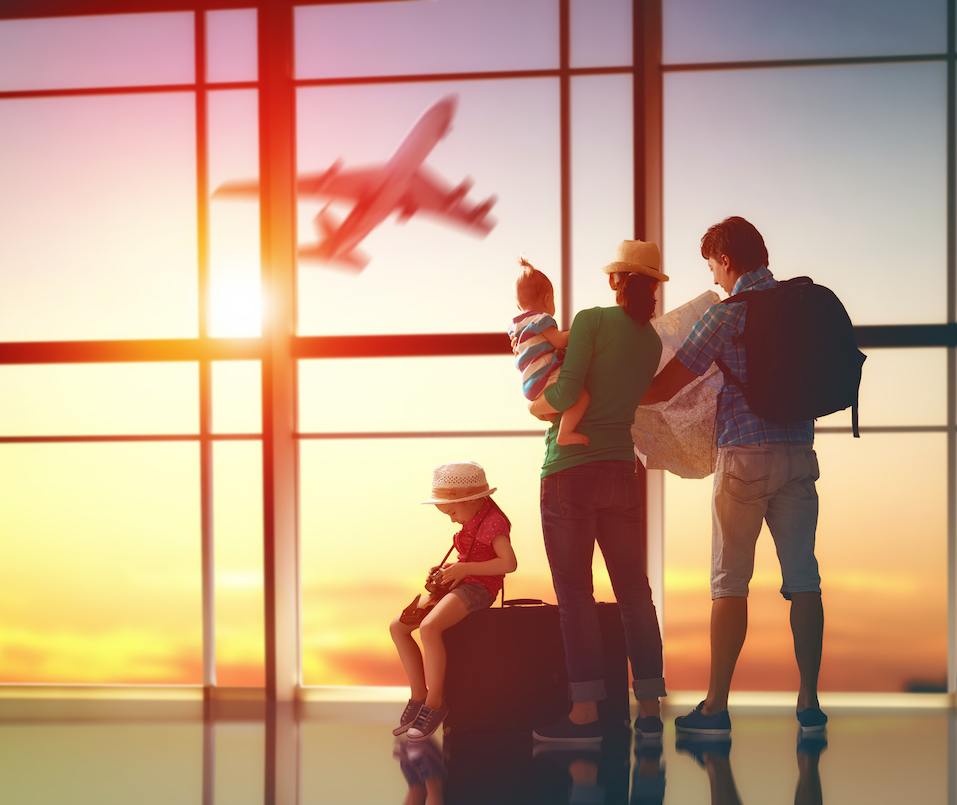 Family with suitcases in the airport | iStock.com/Choreograph
Volunteering to take a later flight when the airline overbooks can be to your benefit. Some incentives include airline vouchers for other trips, free hotel rooms, or cash gift cards. See what's available and then alter your plans for some real benefits.
12. Save your receipts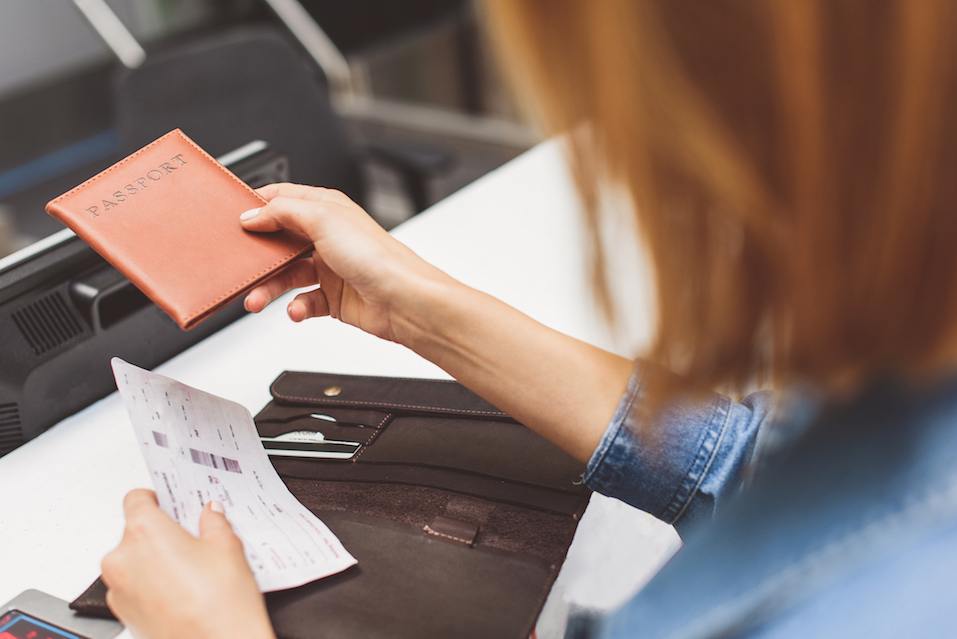 Young female passenger is giving her passport to check-in officer | iStock.com/YakobchukOlena
You can possibly file a claim for accrued expenses due to flight delays – but only if you have proper documentation. Keep all receipts, including tickets, boarding passes, and the receipts of items you bought post-delay to file a claim later if you need to.
13. Don't stress about your misbehaving children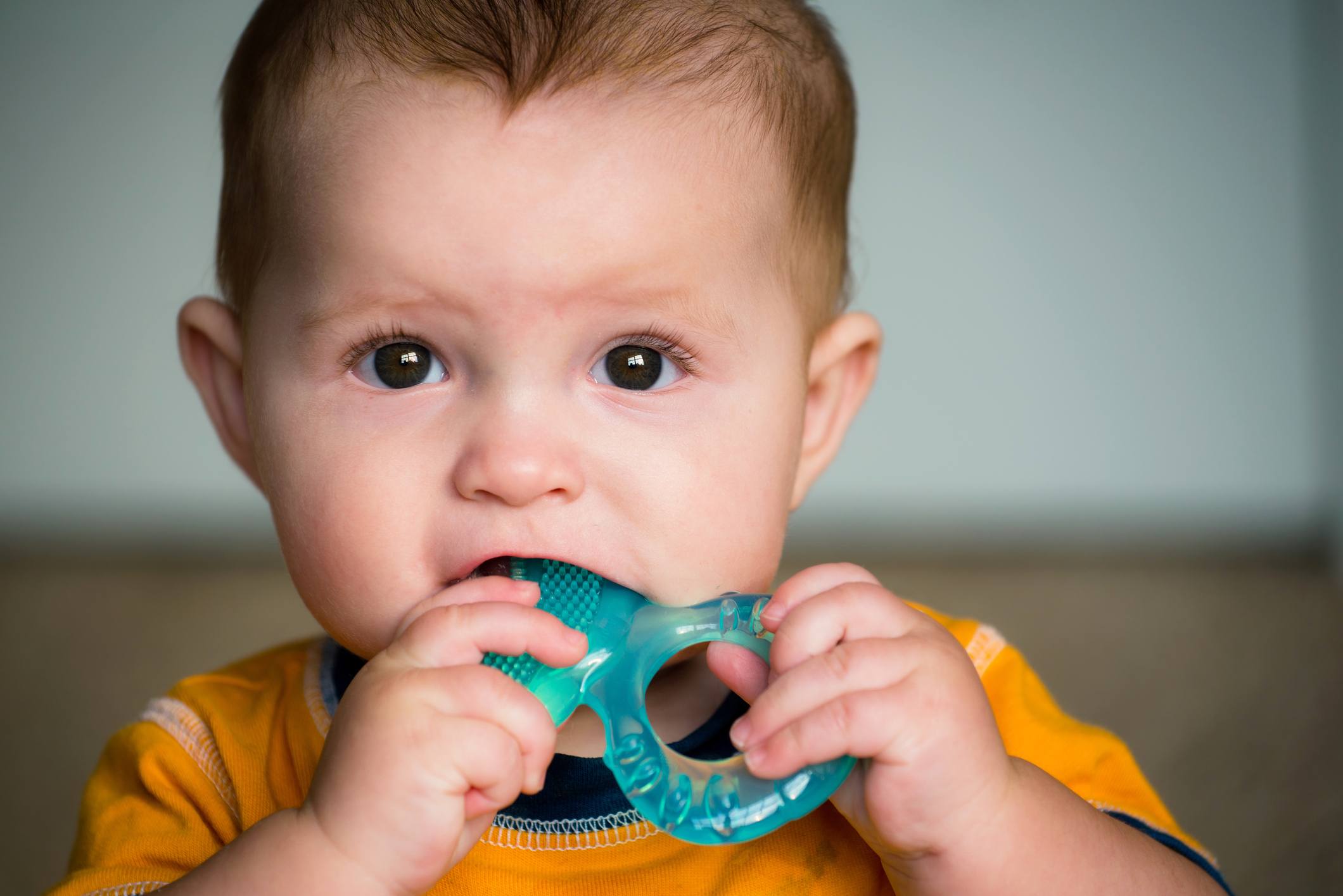 Teething baby | RobHainer/iStock/Getty Images
You never know how children are going to behave on a plane, especially when everyone around them is stressing. Worrying about your kids bothering other people won't help. As one flight attendant told Reader's Digest: "My biggest tip for parents with young children would be not to stress out or overly apologize for a crying baby. It's not your fault, you are not a bad parent. Relax, they will eventually stop crying."
14. Everyone hates flight delays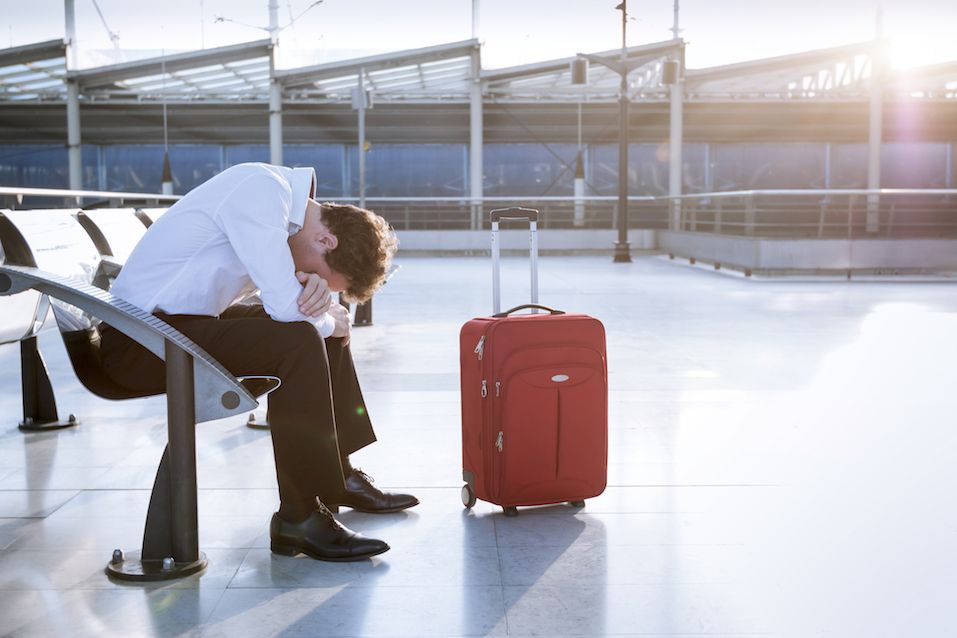 Flight delay | NicoElNino/iStock/Getty Images
Think flight attendants are immune to the pressure of flight delays? Think again. Delays mean they have to work longer hours and deal with travelers who are grumpy and short-tempered – a volatile combination. Try to show airline employees a little extra patience. They deserve it.
15. Be kind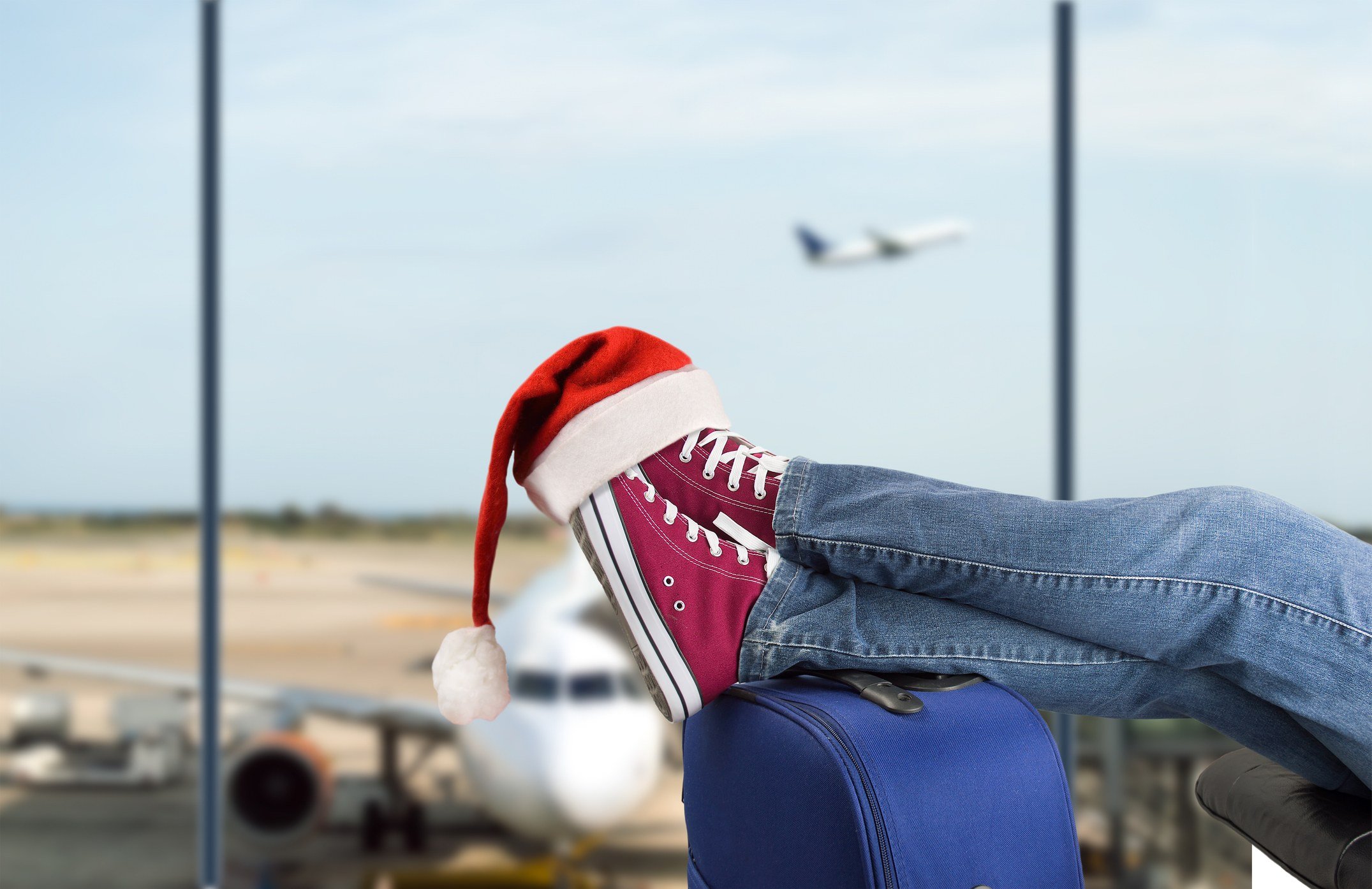 Santa hat at the airport | Manuel Faba Ortega/iStock/Getty Images
The holiday season is all about being kinder, more joyful, and more grateful. Instead of getting angry about things beyond your control – flight delays, long lines in security, screaming babies, cramped conditions – just try to be thankful you have a family to visit in the first place. Smiling and being nice to everyone you encounter encompasses the true meaning of holiday spirit.
Source: Read Full Article