Where To Buy The Exact Clothes Drew Barrymore Wears On The Drew Barrymore Show
June 14, 2021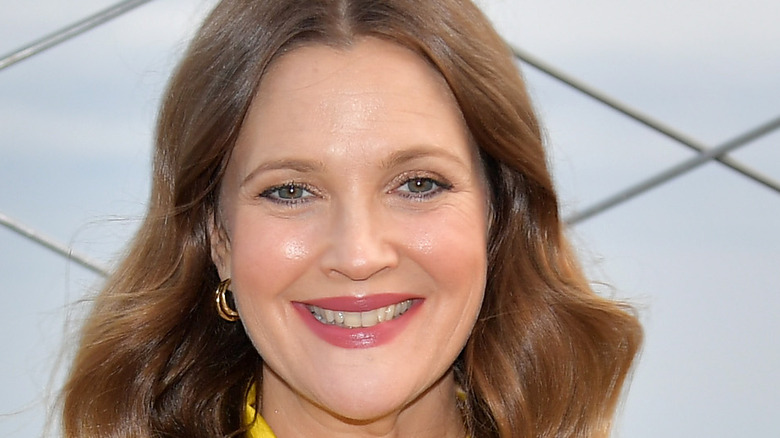 Drew Barrymore is an actress known for her work in films like "E.T. the Extra-Terrestrial," "Never Been Kissed," and "50 First Dates," and now she has her own show. According to IMDb, "The Drew Barrymore Show" features human-interest stories, celebrity guests, and lifestyle segments – as well as some amazing outfits. Thanks to WornOnTV, fans can shop for the same on-screen clothing items Barrymore wears!
First up are statement blouses, which she is seen in often. There are some with detailed necklines like the Silk Medici Blouse by Prune Gold Schmidt, bows like the Gingham Pussy Bow Blouse by RED Valentino, voluminous sleeves like the Willa Scrunched Puff-Sleeve Placket Top by Alice + Olivia, and frills like the Detachable-Ruffle Silk-Crepe Blouse by Gucci.
It is common for the star to add a vest to her ensembles, as well. Two great examples are the Zelos wool and silk-blend twill vest by Gabriela Hearst and the Ingenue tailored waistcoat by Temperley London.
Drew's outfits take inspiration from the '70s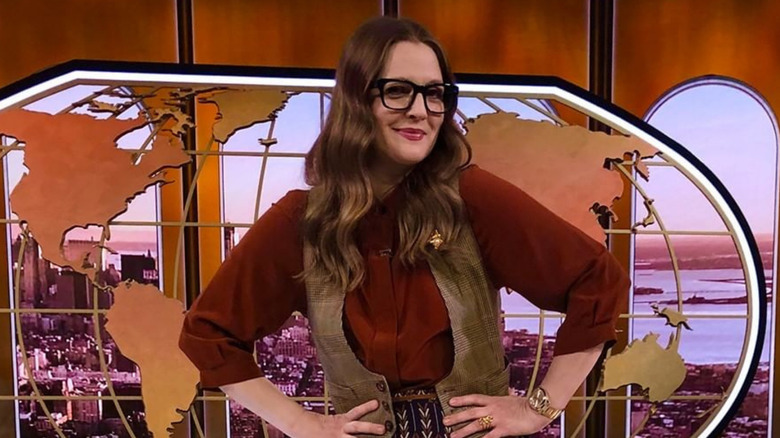 Those who have drooled over the dresses seen on "The Drew Barrymore Show" may want to consider the ruffled silk crepe gown by Giambattista Valli or the Vida Mia floral-print crepe dress by Johanna Ortiz, which are both adorable.
Many of Drew Barrymore's looks on this show seem to be inspired by the 1970s. That being said, there are shoppable pants and skirts, too, such as the Vargas High-Rise Straight Pants by Gabriela Hearst, te Glencheck Mix Pleated Skirt by Sacai, the Rese Metallic Plaid Pleated Skirt by Ralph Lauren, and the Double Face Flare Crepe Trousers by Chloe.
Like a cherry on top of a sundae, Barrymore sometimes finishes off her outfits with a tie. Those who are wanting their own have options including the Dre Paisley Wool Tie by Banana Republic and the Monogram Silk Tie by Ralph Lauren, which were both actually worn by this star on TV.
Source: Read Full Article