Uniqlo Round Mini Shoulder Bag Review
May 24, 2023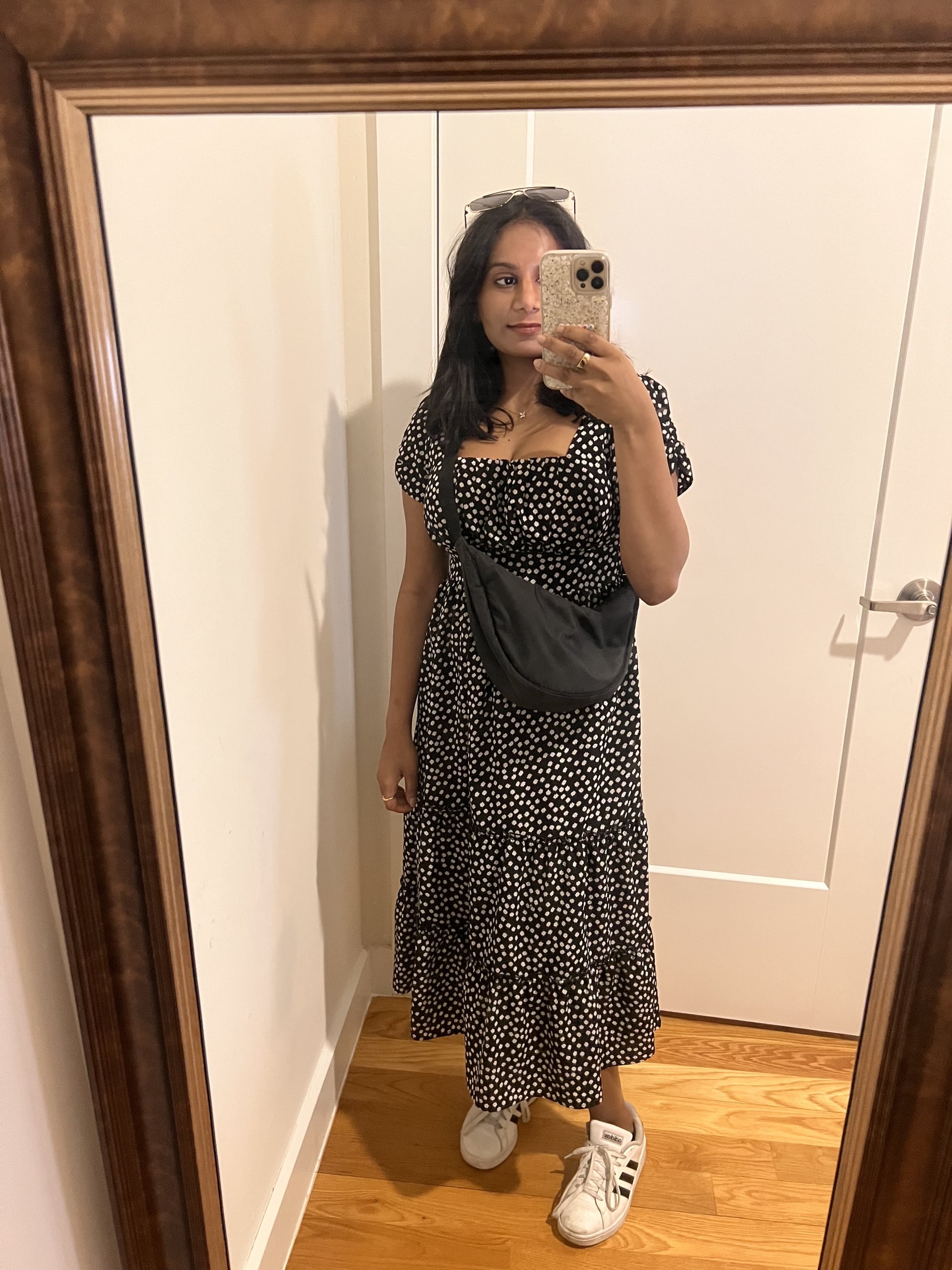 I've been seeing the Uniqlo Round Mini Shoulder Bag ($20) all over my social media feeds — on my TikTok FYP or splashed subtly throughout my Instagram feed and Stories. Plus, it's been spotted on plenty of festivalgoers at Coachella. The shoulder bag is functional with a lightweight and water-repellent design, comes in a variety of stylish colors including both neutrals and bright tones, and best of all, it's affordable. The Round Mini Shoulder Bag seems to be a coveted alternative to this popular belt bag. Although the Round Mini Shoulder Bag looks cute and minimalist, I truly did not get the hype around it, until I tried it for myself.
What I Like About the Uniqlo Round Mini Shoulder Bag: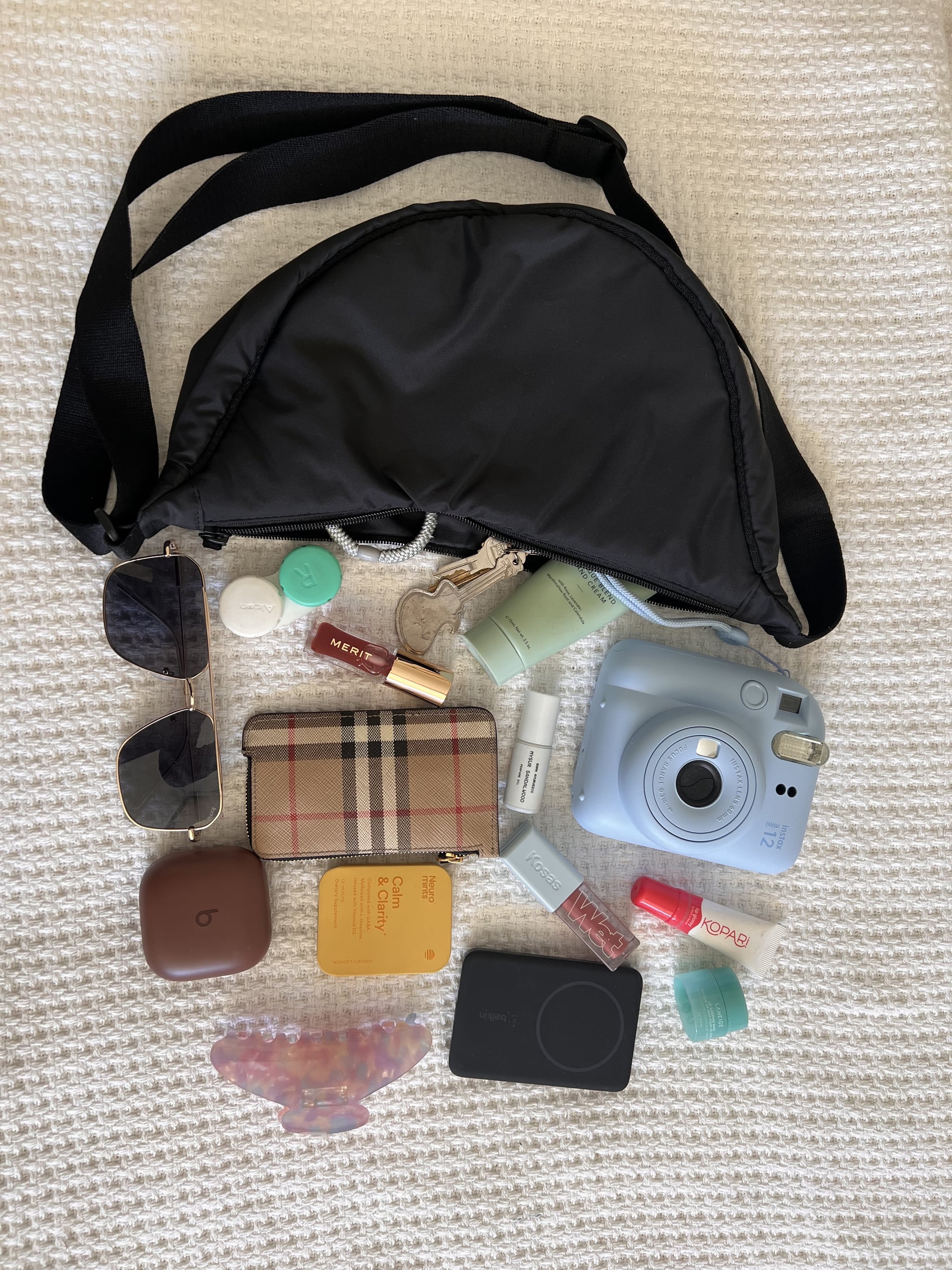 Uniqlo's Round Mini Shoulder Bag belongs in Mary Poppins's closet. Although it has a small design, this bag can fit a lot, and I do not understand it. I was able to fit my phone, wallet, keys, earbuds, portable battery pack, claw clip, contacts case, sunglasses, rollerball perfume, lip products, hand lotion, mints, and even my Instax camera, and I still had some room left over. Other items I can fit in this bag: a small water bottle, an umbrella, a candle, and clementines. I was truly shocked by how spacious this bag is, making it so convenient for everyday use.
Another thing I love about the Round Mini Shoulder Bag is its flattering crescent shape that sits on your body perfectly, no matter how you choose to wear it. Whether it's a long crossbody, a top-handle bag, a shoulder bag, or it sits across the chest, you can wear this bag in a variety of ways and still look stylish. The adjustable strap is thick, so it feels sturdy and supportive on your shoulders and neck. I like to keep the zipper side facing the front for easier access.
I can wear this bag with casual outfits ranging from loungewear to athletic wear, jeans, and a T-shirt to dressier options like a daytime summer dress, or even take it to the beach. With its water-repellent coating, I actually found this bag to come in handy for more active and outdoorsy outings too, like hiking, golfing, or even attending music festivals.
What's Worth Noting About the Uniqlo Round Mini Shoulder Bag:
The Round Mini Shoulder Bag has been my go-to bag for nearly everything (except nicer evening dinners or fancier parties), so there aren't many drawbacks to note. Although it can fit so many things in its small design, I found that it's best to not overstuff it with unnecessary things. The additional weight can make the bag look extra bulky and slouch, plus it can do a number on your shoulders, neck, and upper back. Also, I found myself having to dig through the mini shoulder bag to find smaller items like my keys or lip balm. I'd highly recommend separating things into smaller pouches to keep them more organized, so you won't have to spend so much time looking for your items.
Who's the Uniqlo Round Mini Shoulder Bag Best For?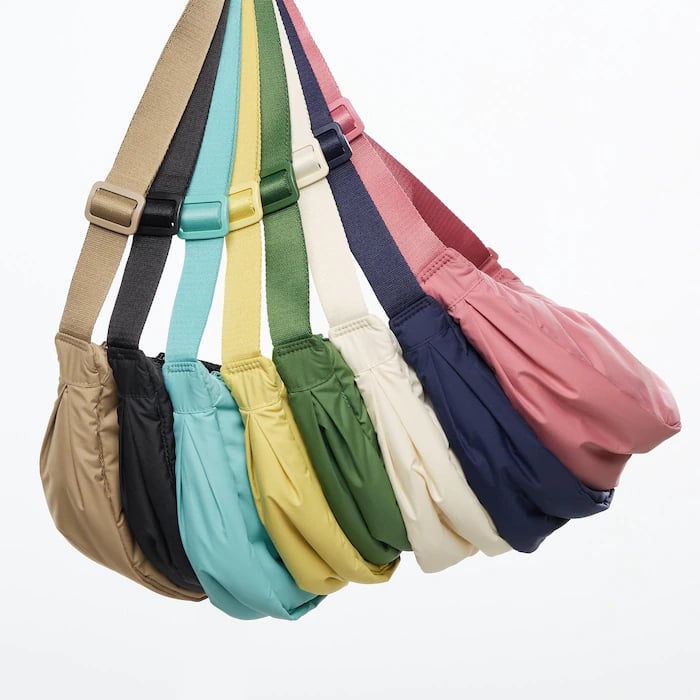 With its unisex design and a plethora of color choices, this bag is perfect for anyone and everyone who needs an everyday, casual bag. Its durable and easy-access design is perfect for everything from running errands to attending music festivals. Plus, with the amount of stuff it fits, the Round Mini Shoulder Bag truly is one of the most functional bags I own that's small and actually stylish. At $20, this bag is truly a steal.
Additional Details:
Uniqlo's Round Mini Shoulder Bag comes in eight colors: black, pink, cream, beige, yellow, green, blue, and navy.
The 100 percent polyester bag has a temporary water-repellent finish to make the bag last longer.
The Round Mini Shoulder Bag has an adjustable strap and two interior pockets.
It has an 11-inch width, 6.7-inch height, 3.9-inch depth, and a shoulder strap length of around 45.7 inches.
Where Is the Uniqlo Round Mini Shoulder Bag Available?
The Uniqlo Round Mini Shoulder Bag is exclusively available at Uniqlo.
Rating: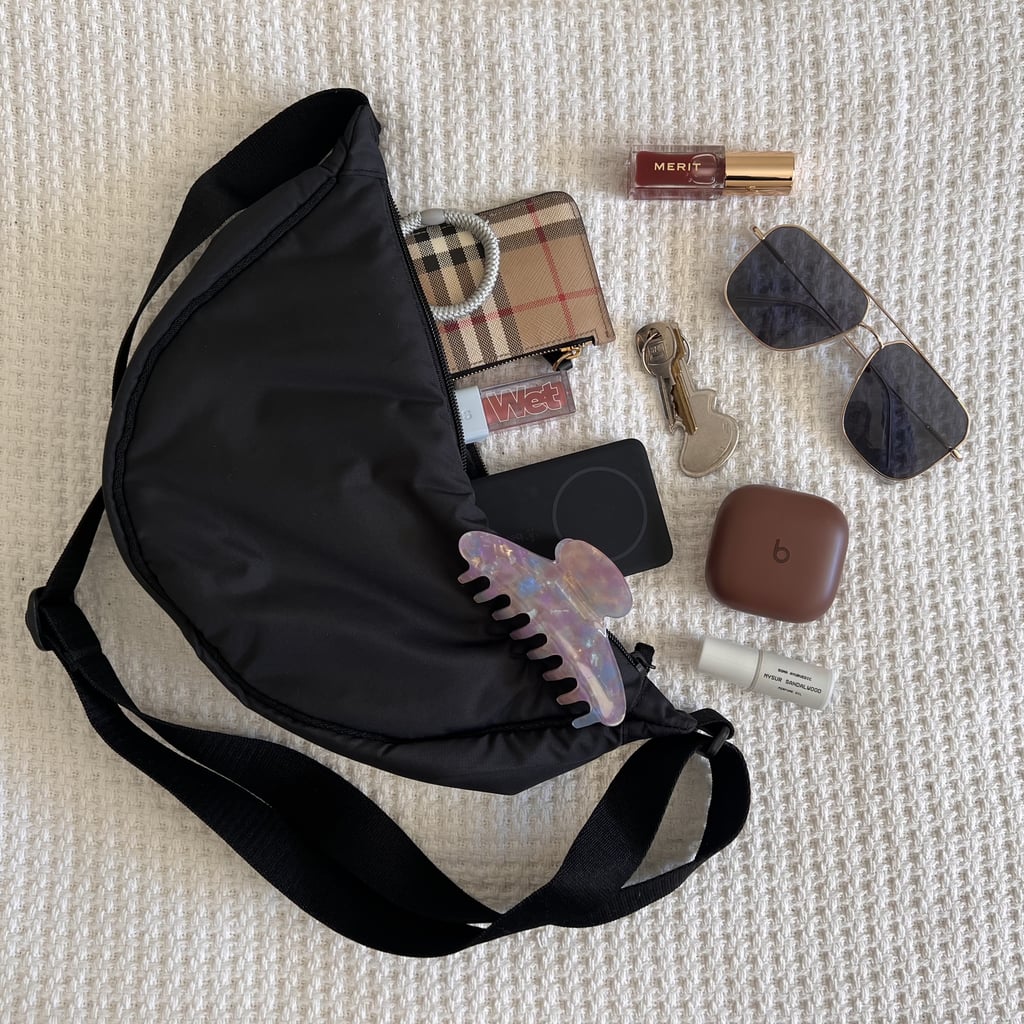 Source: Read Full Article