Over 700 Costumes Were Created for the "Bridgerton" Season 2 Main Cast
March 24, 2022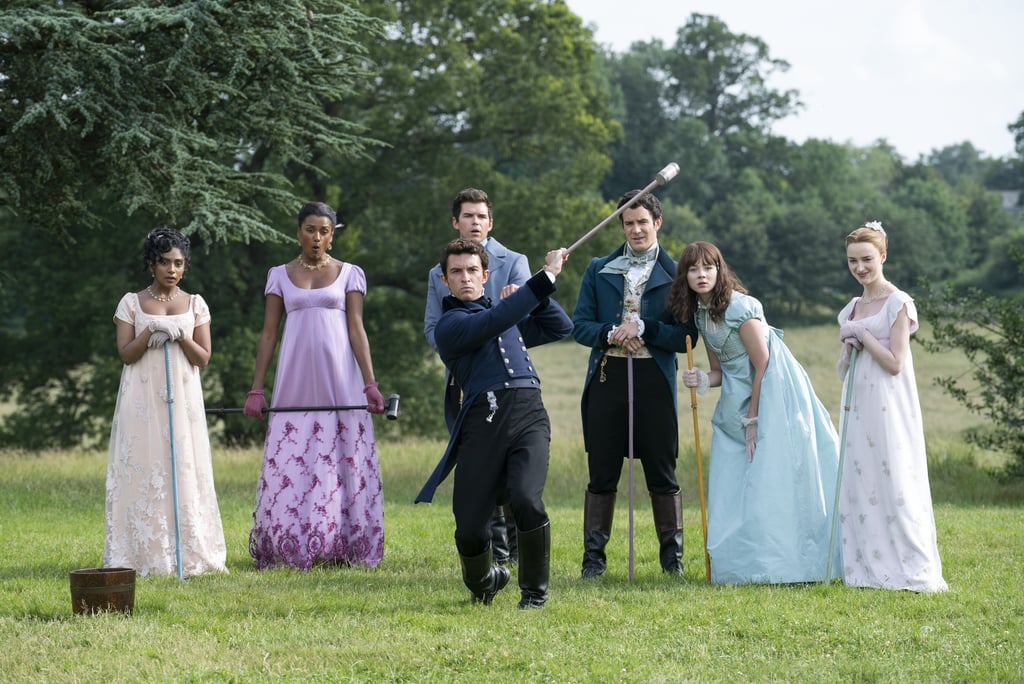 Over 700 Costumes Were Created for the "Bridgerton" Season 2 Main Cast

Fans of "Bridgerton" are getting another season full of romance and drama, with all the Regency-era costumes that go along with it. Season two of the hit Shondaland series promises the same elaborate dresses, headpieces, and jewels that spawned the regencycore trend that's dominated the fashion world. Only this time, it's delivered with even more color. While season one costume designer Ellen Mirojnick did not return to the wardrobe team, Sophie Canale, also known for her work on "Kingsman: The Secret Service" and "X-Men: First Class," was there from the start and picked up where Mirojnick left off. This season, she and her team created approximately 700 costumes for the main characters alone. A whopping 146 of those were used in the first episode.
"For me, the beauty of design is always in the attention to detail," Canale said of her craft in a Shondaland article. "I feel the audience will see this in the cut of the costumes, embroidery, embellishment, hats, reticules [Regency bags], matching jewelry sets for costumes, men's watch fobs, tiepins — the list goes on."
Indeed, Canale was meticulous about incorporating specific accessories that speak to the wearer's personality. For example, Kate Sharma (Simone Ashley) arrives on the scene and becomes the new love interest to Anthony Bridgerton (Jonathan Bailey), who is looking for a wife. Through her wardrobe — like her smart top hat and jewel-toned color palette — we see her strength and sincerity reflected.
In total, viewers will get to enjoy four different ball scenes this season, all of which followed a theme and coordinated throughout, from the set design to the ensemble wardrobe and the main characters' outfits. Watch closely during these key moments to see how the costumes complement and enhance the story. It's clear that Canale's careful costume planning paid off — ahead, dive into the first-released stills from the show and learn about the inspiration behind the looks.
Source: Read Full Article