On Launches Cyclon, a Subscription-Based Recyclable Running Initiative
September 16, 2020
On has launched a sustainable, subscription-based running shoe and apparel initiative dubbed Cyclon that's centered around a recyclable silhouette of the same name. Already highly regarded in the hardcore running community due to innovations like CloudTec midsole cushioning systems and Speedboard strobels, the Swiss footwear company is looking to break new ground with the earth-first inatitive.
Although the tech used may be advanced — we'll get into that later – the subscription model is relatively straightforward. Subscribers to Cyclon will receive shoes and apparel, which they then return to On at the end of each product's life cycle. On will provide these subscribers with the latest models, while recycling returned items and using the raw material to create new pieces. "The Cyclon service is a groundbreaking new way to become more sustainable, while also ensuring the running performance is never compromised for our customers" says On Co-Founder Caspar Coppetti.
1 of 4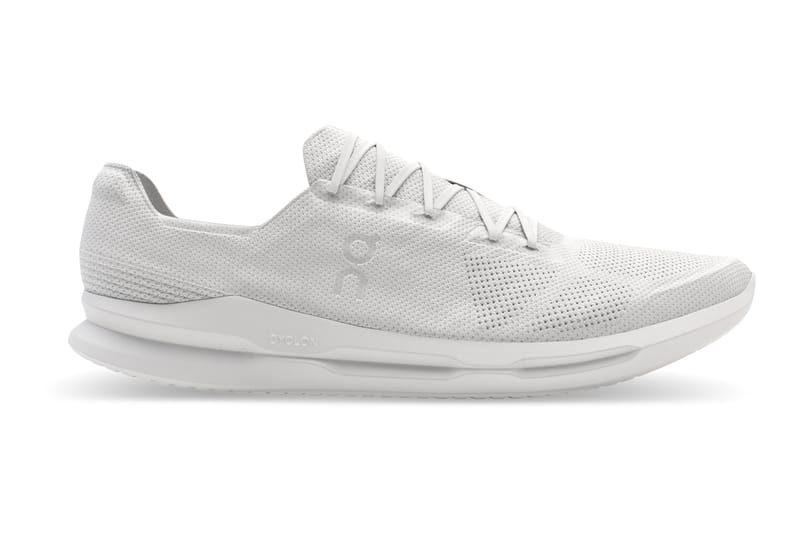 On2 of 4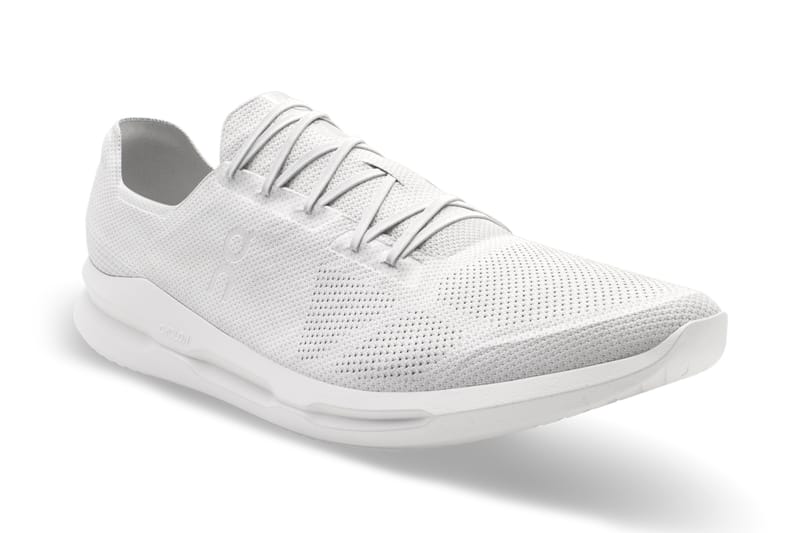 On3 of 4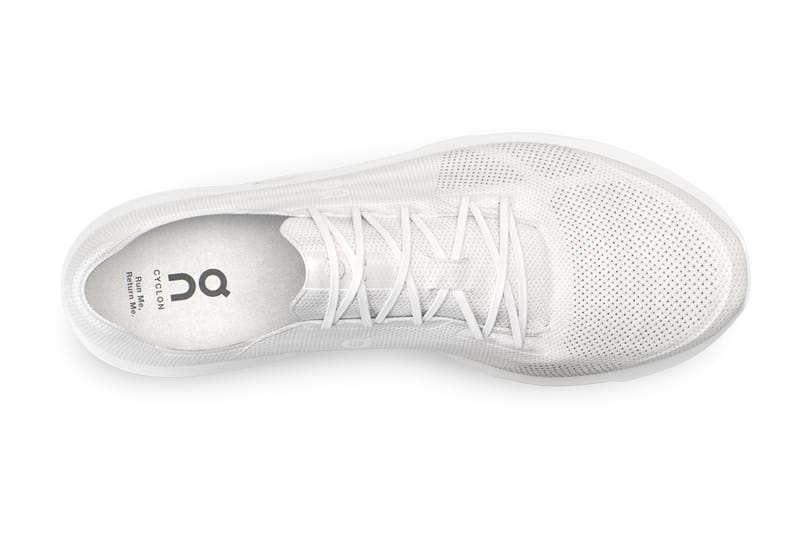 On4 of 4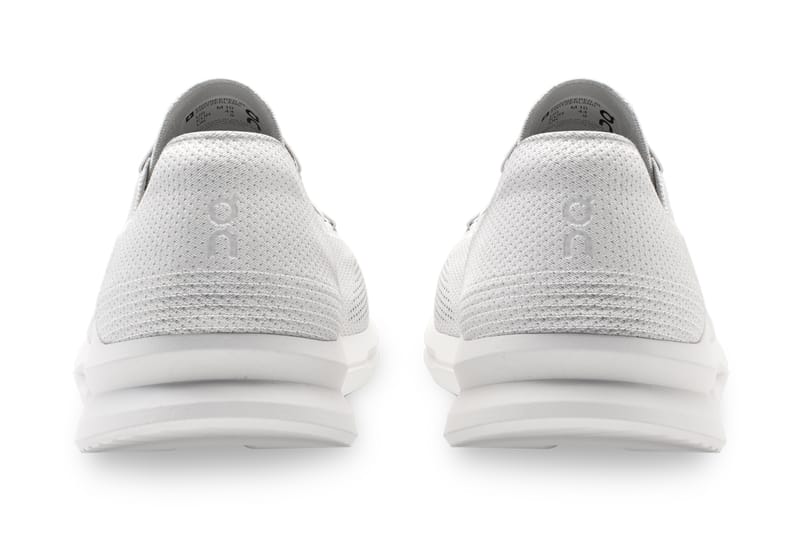 On
The Cyclon shoe itself is the first product from the service. Arriving in an airy white colorway and featuring a knit upper atop a responsive foam sole, it weighs in at a mere 7 oz and is created from over 50% bio-based materials made from castor beans. Although the exact tech has yet to be revealed, On states that they Cyclon's energy return and cushioning setup are equal with the highest-performing silhouettes in its standard running range.
"Making a fully recyclable, performance running shoe is a huge accomplishment, one that we're immensely proud of," says On Co-Founder Olivier Bernhard. "But we went a step further. We wanted to show that sustainability and performance go hand in hand. The subscription service enables runners to not only receive one of the highest performing shoes we've engineered, but to continuously receive the best and most up-to-date shoe technology coming out of our lab."
Interested parties can sign up for the Cyclon subscription service via On's webstore. A deposit of $29.99 USD is required for entry, and the Cyclon running shoe will be available exclusively via the service in the latter half of 2021.
For more footwear news, check out Pharrell and adidas Originals' latest NMD Hu.
Source: Read Full Article