Kim Kardashian Had to Be Cut Out of Her Caution-Tape Catsuit
March 7, 2022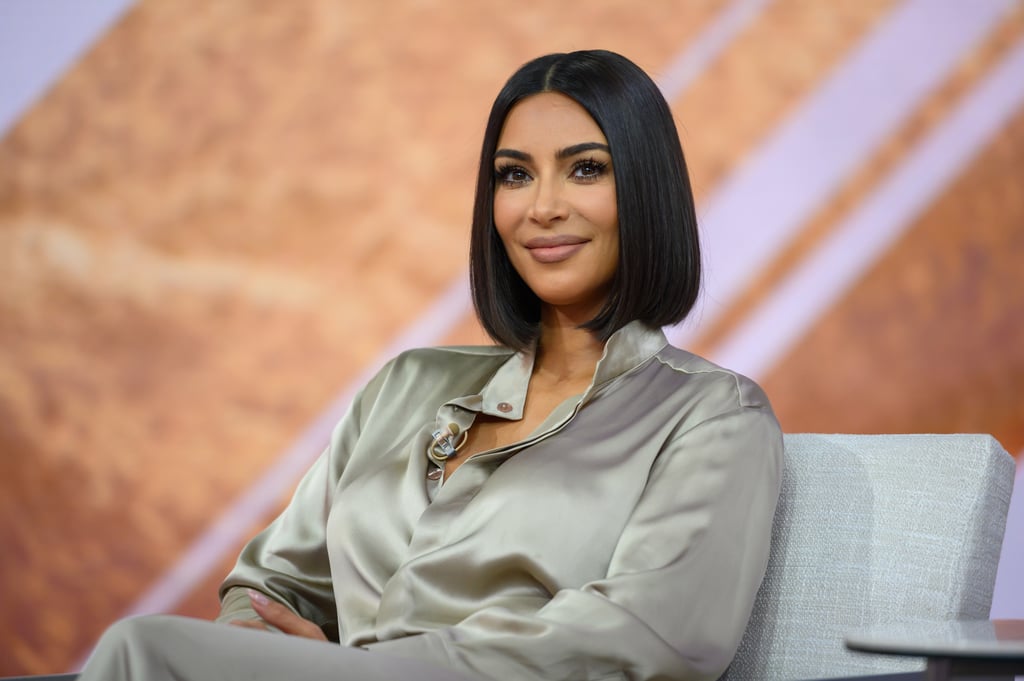 Kim Kardashian Had to Be Cut Out of Her Caution-Tape Catsuit

Image Source: Getty / NBCUniversal / Nathan Congleton
Catsuits have become somewhat of a signature for Kim Kardashian recently, but her latest getup takes the popular trend to the next level. At Balenciaga's fall 2022 show on Sunday evening, the entrepreneur, who's also the new face of the fashion house, wore an avant-garde creation fresh off the runway. Wrapped head to toe in yellow caution tape splashed with the Balenciaga logo, Kardashian wore a skintight black catsuit and built-in stiletto boots underneath. She completed the head-turning ensemble with the brand's small hourglass purse, also covered in tape, as well as black sunglasses.
As she shared on her Instagram Stories, four assistants from the designer hand-taped Kardashian for half an hour to create the Balenciaga-branded catsuit, which, according to guests, made squeaky, sticky sounds as she walked. But the outfit remained intact post-show, after the Skims founder was cut out of the look. "I kept it so that it's still intact with the boots and bag and everything, for the archive," Kardashian said on Instagram. After the show, Creative Director Demna shared that Balenciaga will be selling the tape rolls in stores for people to DIY a look for themselves.
Balenciaga's fall 2022 collection, originally a commentary on the climate crisis as models walked against an artificial tundra, paid tribute to Ukrainian refugees amid the Russian invasion of Ukraine, an issue that's personal to Demna. "The war in Ukraine has triggered the pain of a past trauma I have carried in me since 1993, when the same thing happened to my home country and I became a forever refugee," he wrote in a letter to guests of the show. Reflecting on his own experience, Demna shared how difficult it was to work on the show and that he even considered canceling it, though he ultimately decided not to give in and to "no longer sacrifice parts of [himself] to that senseless, heartless war of ego." He continued, "The show needs no explanation. It is a dedication to fearlessness, to resistance, and to the victory of love and peace."
Kardashian has been Demna's muse long before she officially became the face of the brand alongside Justin Bieber and Isabelle Huppert in February. She's worn many of his bold creations, mostly catsuits, particularly in the past year. In fact, Kardashian also wore another Balenciaga catsuit earlier in the evening before the show, a plain black number, which she paired with a towel-like shawl and oversize, thigh-high boots by the designer. At the 2021 Met Gala in May 2021, Kardashian famously wore a polarizing head-to-toe black bodysuit by Balenciaga, covering every inch of her face. And during her "Saturday Night Live" debut in October 2021, the multihyphenate chose the designer again, wearing three different hot-pink catsuits. Ahead, see Kardashian's latest looks from the show.
Source: Read Full Article